Bobcat T750 Problems [Know & Fix Them]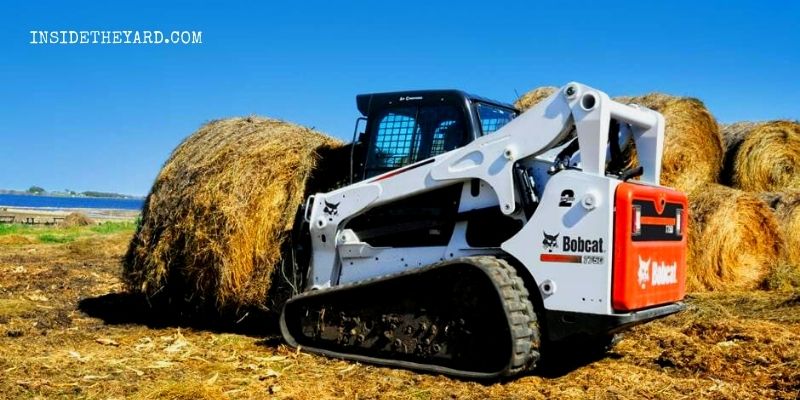 Generally, Bobcat T750 is an excellent loader, but as a user, you may face different kinds of problems with that. This article will show case Bobcat T750 problems folks usually face and then the best way to fix them.
Bobcat T750 users will benefit after reading the entire article. So, stay with us till the end! Let's start:
Bobcat T750 Problems & Their Solutions
In terms of performance, Bobcat T750 is one of the best in the business. However, below we have listed some common problems with the Bobcat T750 along with their probable effective solutions:
| | |
| --- | --- |
| Common Problems | The Best Possible Solutions |
| Won't Start | Diagnosing a fuel related issue |
| Fuel Starvation | Check the fuel pull solenoid |
| Fuel Pickup Tube Not Working | Replace the pickup tube |
| Lift And Tilt Not Working | Change the wire |
| Poor Running Issues | Replace or repair the fuel filter |
You also can check the Bobcat T750 trouble codes to know more about the problems. Continue your reading to know in detail how to solve all these issues correctly.
Bobcat T750 Won't Start, Fuel Starvation, Fuel Pickup Tube Repair
Here we are fixing multiple Bobcat T750 loader problems within a few simple steps.
Let's see the steps to fix Bobcat T750 won't start, fuel starvation, fuel pickup tube repair:
Step-1: Check Fuel Related Issue
The first thing we look for is a fuel-related issue. It happens most often when there is a lack of fuel or other problems related to it. Especially in the winter, the engine of Bobcat T750 often stops while you are running it, or the next day it may not start.
So, start diagnosing a fuel-related issue in your Bobcat T750.
Step-2: Check Your Fuel Pull Solenoid
In this step, we will verify whether our fuel pull solenoid is working or not. Just turn the key on and see when the key is turned on. If it's pulled, then open the fuel injection pump.
Once you've done that, your Bobcat T750 engine will get fuel to the injection pump.
Step-3: Make Sure That Your Tank Gets Sufficient Fuel Supply
After that, down on the bottom of your Bobcat T750, there you will find a little primer bulb. You can test its firmness by squeezing the bulb. You can usually tell if it's pumping fuel through there based on firmness.
You also need to make sure that the little primer bulb is attached to the fuel tank. However, this does not necessarily always pull fuel on its own. In that case, we will take the hose off of the lift pump. Then put your finger on one side.
Squeeze the bulb and then again put your finger on the hose. Let go of the bulb, then it will start sucking from the tank. In this way, we confirm that our tanks are not running low on fuel, and we know our tank gets fuel in it.
Step-4: Look At The Lift Pump
Now we willbe checking our lift pump. This is after you get fuel through the primer bulb, your lift pump takes over and pushes it through the fuel filter into the injection pump. However, if the lift pump is fine, then we can move forward.
Step-5: Clean The Whole Engine Area
Check the fuel line going from the primer bulb back to the tank. If there are no holes, no kinks, and that looks good, more than likely, it's going to be our pickup tube in the tank. So, let's check it.
The first thing we need to do is raise our Bobcat T750. On both sides, remove the corner's nut and washer with a drill bit. After that, push up your cab to lift it and gain access to the fuel pickup tube.
Then took the liberty of cleaning this whole engine bay out. Here you can see the pickup tube right under the pump. Clean this whole area out. Must ensure that there is no debris in the fuel tank.
Step 6- Fix The Issues
After cleaning, we will focus on the pickup tube. It will be held in a grommet. Pry it up and out of that hole. Then you may see the tube or pickup tube is missing and that usually happens when the tube gets old and corroded and kind of just dries and breaks off. You will see it a lot in the wintertime because that tube is so brittle.
Replace your pickup tube with a new one. You will get it from your Bobcat T750 dealer. Put the clamp on the side and force the pickup screen into place. Use a little WD-40. Slide the rubber grommet down on this position through the tube.
Then you are going to have the 90-degree. That helps to push the air and fresh fuel into the injection pump. Squeeze the primer bulb a few more times until there is no more air squishing through there. When you are done, close that jet valve.
Now lower the cab, and hopefully, your Bobcat T750 engine will fire off. That's it, you are done. Get the machine put back together and test it out. And all the problems will be solved.
Bobcat T750 Lift And Tilt Not Working: 8 Simple Steps To Fix It
Here are the simple 8 steps to fix the Bobcat T750 lift and tilt not working problem:
Step-1: Lift the cab. Once the cab is up, you have access to the hydraulics under the seat.
Step-2: Under your seat and underneath your cab, you will find the throttle. That is your hydraulic release to let the bucket down. Your main valve body is right behind those things.
Step-3: Now, the main valve body is right about in the middle of it. You will also find a plug hole there, and after that, you will find the solenoid you need.
Step-4: There is a cap nut on the end of the solenoid, and it sits on a spindle. With a three-quarter inch box wrench or a socket, remove the cap nuts and clean the solenoid.
Step-5: Take a pry bar and get it down between that solenoid and the body. Just work this thing off. When you pry it off, you will get a couple of twists.
Step-6: Leave that spindle in place, now you can see the broken wire. It may be unplugged already from the bottom. Throw this thing away and replace it with the new one. Make sure you buy the right wire for your Bobcat T750.
Step-7: Install the new part with the cap nut on. Now there is an o-ring on each end of that—one for the cap nut and the other for the spindle. Try to keep those o-rings intact to keep oil and crap out of that magnet.
Step-8: Go ahead and drop the cabin. Then back in the cab. Turn on the light. We hope it will no longer flash, and that means your Bobcat lift and tilt not working problem is now solved.
8 Steps To Fix A Poor Running Bobcat That Loses Power
Follow these easy 8 steps to fix a T750 poor running Bobcat that loses power:
Step-1: Start with your, check your fuel filter and air filter. In that particular problem, the white filter is down on the right side. When you open the back door, you will find the fuel filter there.
Step-2: Now, take off the old filter. It's probably about a quarter-inch longer. However, once you take these off, you will be able to see the water separator dial on the bottom. To avoid galling up your threads, don't pull it.
Step-3: Put the water separator dial on a little bit of an angle and drop the threads out slowly. Because this thing is so wide and actually hits the base down.
Step-4: Having accomplished this will allow you to dump the fuel. Then you need to bang the white filter on a white cloth. Then all that soot will come out of the filter.
Step-5: Crank the white filter off, drop it down. A bit of fuel will come out. Make sure you have a pan underneath.
Step-6: Take the line off your fuel pump. After that, blew the line out. Follow this line to a purge valve. Took that one off and blue air straight down into that. Came right down through and blew it to remove dirt.
Step-7: Then, put the new filter back on. Make sure it fits well.
Step-8: Crack the injector open all the way to the left. Then start turning. This might take 3 to 4 minutes. Keep squeezing that until it gets rock solid. Once it does, turn this injector to the right and close that.
Hopefully, now you can fix the poor running Bobcat T750 that loses power.
Bobcat Tier 4 Engine Problems: Know How To Fix Them
Bobcat has recently changed the engine in the 500 platform loaders. They are now using a transversely mounted engine. This engine is a kind of non-diesel filter engine that does not require any filters.
As Bobcat T750 comes with this engine, you must have some basics of the issues as well.
Bobcat Tier 4 uses a catalyst on the engine. It's very simple to set up on the machine. It is positioned 90 degrees different from what any other manufacturer uses on their compact loaders in the industry. Mainly, there is no interaction between the operator and the engine from the standpoint of having to go through regenerations or things of that nature.
This engine worked very well without any major problems. But in case you are facing any problems, just turn the engine 90 degrees, and you get access to all the routine maintenance items.
From there, you can get to the starter, the alternator, replacing a battery. When you look at the cooling system, there is an easily removable screen on top. Also, it has components that tip up so you can clean in between them. So, if you face any of the mentioned issues with your Bobcat Tier 4 engine, follow this method to fix it.
A Helpful Tutorial You May Need!
Frequently Asked Questions (FAQs)
What Engine Is In A Bobcat T750?
Bobcat T750 uses the Bobcat 3.4L diesel engine. No diesel particulate filter (DPF) is necessary on this engine. Bobcat's T770 and T870 both have the same engine as the T750.
How Much Will A Bobcat T750 Lift?
With the Bobcat T750, you can lift up to 3,325 pounds. This engine is capable of supplying 85 HP.
Conclusion
It is ideal always to check the owner's manual and follow their official instructions to fix the Bobcat T750 problems. If you find the task is difficult for you, don't hesitate to contact your Bobcat dealer.
You Can Also Read: