Echo PAS Vs Stihl Kombi | Know the Winning Pick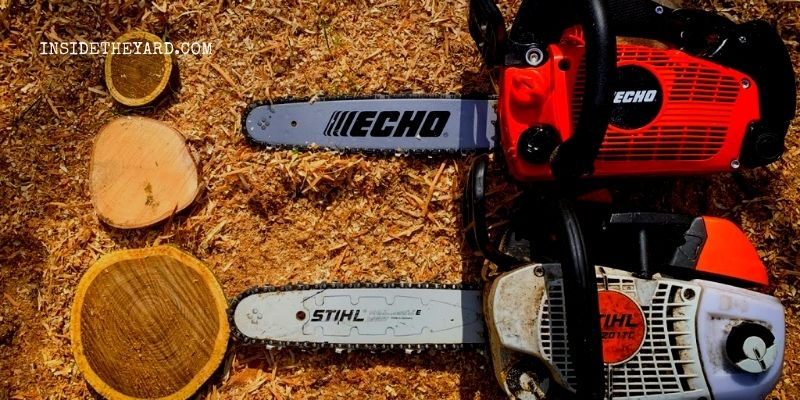 Trimmer and blower are the most vital tools for any gardener.When comparingEcho PASvs Stihl kombi for weed trimming and clearing purposes,Echo PAS offers you more features with their multi attachment tools. On the other hand, Stihl Kombi offers you great power.
Both Echo PAS and Stihl kombi have high-power, long-term durability, easy-to-handle designs and are easy on the pocket. Although both these tools come with sophisticated features, it's hard to compare them as they both come from reputed brands.
This article is aimed at assisting you choose the best echo pas or Stihl kombi trimmer-blower o that you can make a choice, which is congruent with your budget and needs.
Echo PAS Vs Stihl kombi- Comparing Two King
| | | |
| --- | --- | --- |
| Factors | Echo PAS | Stihl Kombi |
| Attachment and Extensions | comes with 15 separate attachments and two extensions | comes with 8 attachments and one extension |
| Power Heads | 82 cu in displacement and 20.3cc Power | KM 131 R is the most potent Multi Attachment Tool in the market |
| Warranty and Dealer Network | 2-5 years warranty | 2 Years Warranty |
| Price | Reasonable | Relatively pricier than Echo PAS |
Now, explore a side-by-side detailed comparison for the two.
Major Differences in Attachment and Extension
The PAS Attachment System is extremely versatile, allowing the tool to be changed very quickly. The standard configuration for a PAS powerhead includes an edging guide, trimmer head, blower nozzle, and straight shaft pole pruner or brush cutter extension.
Optional attachments are also available, including an adjustable hedge trimmer, pro-grade metal cultivator, and a variety of other rotating and reciprocating tools.
On the other hand, The Stihl Kombi Toolset consists of only 8 different attachments or extensions, as well as two pro-level Attachment Heads (AH): the mini-grinder and the pro saw.
The Attachment system is not nearly as versatile as Echo's Attachment System. The Attachment Head (AH) is locked into place with a quick-release locking mechanism, making it easy to attach and remove the Attachment Heads from the main powerhead.
Stihl Kombi System Attachments
Brush cutter Attachment
Pruner Attachment
Edger Attachment
Blower Attachment
Vac Attachment
Hedge Trimmer Attachment (AH)
Metal Saw Attachment (pro-grade: AH)
Mini Grinder Attachment (pro-grade: AH)
Echo PAS System Attachments
Edger Attachment
Trimmer Attachment
Pole Saw Attachment
Pruner Attachment
Metal Blade Attachment (for sawing metal and masonry)
Leaf Shredder Attachment (makes mulch from leaves and yard debris)
Blower Attachment
Multi-Tool Attachment (can be configured to mimic any Attachment Head in the Echo lineup and can also be used as a chainsaw)
Attachment Conversion Kit (allows you to convert your PAS powerhead into a string trimmer or water pump)
Attachment Add-on (allows you to attach an Attachment Head to your straight shaft PAS powerhead – Attachment Heads are not compatible with curved shaft powerheads)
Multi-function Attachment (can be configured as a brush cutter, chainsaw, pole saw, cultivator, rototiller, snow blower, sweeper, auger, tiller, or depth-gauge attachment. Attachment includes the Attachment Head for attaching to a powerhead)
Attachment Extension (can be configured as an adjustable hedge trimmer, metal saw bar and chain, barbwire barb cutter, high-pressure water jetter, surface cleaner, auger, cultivator, high-velocity air nozzle, or snow blade)
Attachment Accessory (can be configured as a weed trimmer head, metal saw chain and bar, edger guide bar, and steel brush cutter blade)
Attachment Power Tap (allows you to add the Attachment Head of your choice directly to the PAS powerhead)
Attachment Head (allows you to turn your standard Echo or Stihl Straight Shaft Powerheads into Attachment compatible units, and can be configured as a brush cutter head, metal saw unit, pruner head, and cultivator's head)
Comparing the Echo PAS system vs Stihl kombisystem, we will definitely go for the Echo PAS system as more attachments are available, which means more features are available.
The Contrast in the Power Heads
Powerheads can be Powerful enough to cut through steel bamboo if they have the right Power system (such as an engine) – but powerheads are slow by comparison to chainsaws. Powerheads are typically used for medium-duty work, such as pruning and cutting back limbs from trees.
Stihl power-heads can be identified by "KM" for Kombi Power.Power-heads are the chainsaws attached to the Power-Heads. Power-heads vary in power, weight, and torque depending on the model of Stihl Power-Head that you buy.
Then again, Stihl is well-known for its excellent powerheads. The KM 131 R, the most recent product line version, has 33% more power than its predecessors.
On the other hand, The Echo PAS Powerhead has two things going for it: 82 cu in displacement and 20.3cc Power.82 cu in Powerheads are great for cutting through larger trees quickly.
Comparing echo pas 2620 vs Stihl kombi, The Stihl kombi has a 2-cycle engine, while the echo pas 2620 has a 4 cycle one. If you plan to do oil changes or if you want to buy an extra set of chains for your saw and don't want them to taste metal, then go with Stihl's product.
Warranty and Dealer Networks
Before choosing Stihl kombi or Echo PAS, always think about the warranties of each firm and its dealer network. How far will you have to travel if a powerhead breaks down? Is there a local dealer? How quickly do spare parts come when ordered online?
Both brands provide professional dealer network service to their customers. But you have to check your local which one is nearby to yours.
Price Differences
Staying within budget is an essential component of your buying decision-making process.
While comparing the price of Stihl kombi vs Echo PAS, if your budget is limited and you are looking for more power, you should go with Stithl Kombi System. And if you are planning to go with more features, then you should go for Echo PAS System.
Echo Vs Stihl Which One to Pick?
The PAS Series and Kombi Systems' major benefit is its fuel-efficiency and maintenance expenses. Instead of having many engines to manage, there's just one powerhead to deal with rather than many.
Yet, the decisions of choosing Echo PAS vs Stithl Kombi mostly depend on how you want to use it? Here is our pick for your different purposes.
| | |
| --- | --- |
| Purpose | Product |
| Power | Stihl, by a decent margin. |
| Price | Echo. However, if you upgrade to the same amount of power in an Echo, Stihl wins out. |
| Vibration& Noise | Go for Echo PAS |
| Durability and Reliability | Both are reliable |
| Ease of Starting& servicing | Go with Echo PAS |
| Attachments | Stihl's attachments appear to be beefier, and their blower is unquestionably superior. But The Echo's trimmer head is more efficient for the feeding line. |
| Weight | Stihl, by 2lbs with the trimmer head. |
| Ease of Use | Echo for it's lower power, lower noise, and easier starting. |
Now, it is up to you what you should pick for your purposes.
This Video Will Help You Too!
Frequently Asked Questions (FAQs)
Do echo attachments fit Stihl Kombi?
Stihl KM Powerhead and attachments are compatible with Echo PAS add-on attachments. The Echo Pas Powerhead works with only PAS attachments.
Is the Stihl Kombi system any good?
Stihl Kombi is a premium product, and investing money in it will be of no regret. It will meet your expectations, performance, and reliability too.
What is Echo PAS system?
The Echo PAS is the premium attachment Series from Echo. It  benefits with giving you the choice list to have the one as your needs. When your work requires you to make a change, simple tool-less couplers allow you to switch tools quickly and easily.
What's better Echo or Stihl?
IT depends on the demand. But for efficient power output,Stihl wins here. A detailed explanation is already given here. But we will recommend you to check your local dealer first to get the best services out of it.
You Can Also Read:
Enamored with the world of golf Jack pursued a degree in Golf Course Management at THE Ohio State University. This career path allowed him to work on some of the highest profile golf courses in the country!  Due to the pandemic, Jack began Inside The Yard as a side hustle that quickly became his main hustle. Since starting the company, Jack has relocated to a homestead in Central Arkansas where he and his wife raise cattle and two little girls.