Gravely Vs Toro– Who Beats the Mowing Race?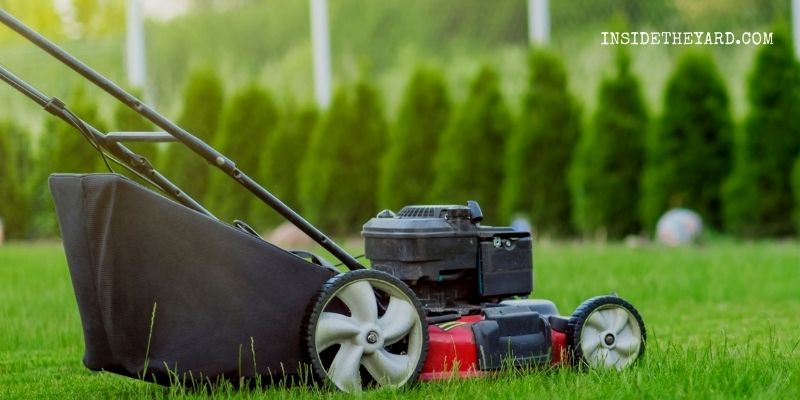 What is the difference between Gravely and Toro mowers? Gravely is known for its high quality, dependability, and for their superior ability to create innovative tools. And Toro is known for its high-end commercial ergonomic lawn equipment and is designed for high use with a large variety of options.
Today you will learn about the mowing race between Gravely vs Toro.
In this article, you will see a brief difference between them. And then, we will discuss their build quality, blade design, cutting performance, maintenance, price, and which one you should pick at the end.
Gravely Vs Toro Quick Table Comparison
| | | |
| --- | --- | --- |
| Factors | Gravely | Toro |
| Build Quality | Focuses mostly on durability | Focuses on ergonomic design |
| Blade Design | Uses steel bladeUses regular blade | Standard Mulch bladeUses high lift blade |
| Cutting Deck | Decks are robust steel made | Decks are made of aluminum |
| Engine | Uses Kawasaki engines | Uses both Kohler command and Kawasaki engines |
| Fuel Efficiency | Less fuel-efficient but more eco-friendly | More fuel-efficient |
| Price | Expensive | Comparatively less than Gravely's |
| Warranty | 2-5 years warranty | 1-3 years warranty |
Gravely Vs Toro Table Comparison
Toro Vs Gravely- Build Quality
Gravely mowers are one of the most durable on the market today. They're designed for professional landscapers, not homeowners with just one lawn to cut.
On the other hand, Toro's premium mowers feature twin blades and dual 32-inch decks for superior mulching and trimming. They're also known for their impressive mulching capabilities, as traditional Gravel's cannot be set up to include that function.
They're intended for homeowners with small to mid-sized lawns. Gravely mowers are true commercial machines.
Toro mowers are smaller overall than Gravely models, generally requiring less storage space and easier transport. They're especially known for their maneuverability. Gravely's require plenty of open space in order to spin around, whereas Toros can handle corners and tight spaces with ease. It also has a turning radius of about 7 feet, whereas Toro mowers can do a three-point turn in just under five feet.
Toro mowers come with a compressor mounted on the front that keeps tire pressure at optimum levels for navigating hills and other outdoor obstacles.
Gravely's require self-inflating tires as opposed to pneumatic ones. They are more difficult to transport due to the compressor, whereas Toro mowers have a designated hitch on the mower back that affixes it securely to any full-sized truck or van.
Toro Vs Gravely zero turn– Blade Design
Toro zero turn mower comes with a standard mulch blade, and decks are made of aluminum.These mowers also come equipped with more advanced safety features than Gravely's such as a rollover protection system that automatically shuts down the engine, and a panic-stop switch that turns off the blades and fuel supply if the operator falls off of the machine while it's in motion.
Gravely doesn't offer these more advanced safety features. And their mowers have a steel blade that's fully enclosed with a strengthened steel deck.
Comparing Gravely Pro Stance vs Toro Grandstand blade design, Toro has been making a lot of progress in the mower business, whereas, Gravely pro stance with a specially-designed engine, refined deck, and better operational efficiency to boot comes in competition from every aspect with Toro Grandstand.
Gravely ZT Vs Toro Timecutter– Cutting Performance
Before purchasing a zero-turn lawnmower, it's crucial to examine its cutting ability. The degree of the cut, the number of blades on the reel, forward speed, and rotational speed are just a few things to think about.
Comparing Gravely ZT HD 52 vs Toro Timecutter HD, both machines' deck uses the "floating deck" technology (meaning that each blade touches the lawn independently of this machine's orientation, which results in a very even cut), but they use different blades for this purpose.
Toro decided to go with high lift blades that "flip" grass clippings toward the rear part of the deck. The idea behind this is that the clippings will be "tumbled" and therefore chopped into smaller pieces, which results in better mulching.
GravelyZT HD 52 – regular blades that cut grass by action/reaction (which means that they rely on shearing force to cut). In other words, the deck has a hole in it for each blade. The cover is bolted to the deck, and therefore moves when the blades spin.
The hole/cover system has a tendency of collecting clippings (grass cuttings) inside, which eventually makes your lawn "patchy" (meaning some parts are cut more than others). Comparing Gravely HD vs Toro Titan, Titan has a 7/10 gauge high-strength steel turbo which forces the cutting deck.
Maintenance Difference between Toro & Gravely Device
Gravely mowers are well-known in the field of lawn care for their toughness and endurance. Steel decks, however, distribute weight more evenly when cutting steep inclines than Toro's steel decks do.
When performing routine maintenance on a Toro or Gravely, you will notice that both companies offer comparable replacement parts.
Price Differences
Comparing the price of Gravely vs Toro commercial, they are both expensive. Gravely may cost you around 200 extra bucks for a one-year extra warranty service.
However, Gravely mowers come with a two-year warranty, while Toro's engine warranty is one year, and the deck is only 90 days.
So, it means Gravely lawnmowers are less expensive in terms of long-term usage. But our recommendation for you is to find your local dealer who is available whenever you need any repairing or after-sale services.
Frequently Asked Questions (FAQs)
How much do Gravely zero turns cost?
Gravely zero turn mower price starts from $3599.00. And if you are looking for a commercial zero-turn mower, then you can fix your budget up to $14,499.00.
How long will a Gravely zero turn last?
Gravely zero turn mower comes with 2-year warranty service. But if you can maintain it properly, it can serve you till your lifetime.
Are Toro Zero Turn engines good?
Toro's engines are manufactured in China. In the early days, there was some complaint against Toro's engines, and they also lost some reputations. But they have advanced forward. Now their engines are much better than their previous models. And almost no complaints from homeowners in recent years.
How long does a Toro Zero Turn last?
As we have mentioned above that, Toro's zero turns are manufactured in China. They had some bad reputations in the early days. Now, they are a much better company and provide better mowers like Gravely's at the cheapest rate possible. And Toro commercial mowers are well known for their ergonomics design as well.
Are Gravely mowers worth the money?
Gravely mowers are an excellent investment. They're strong, long-lasting, and can mow just about any surface. They offer a wide range of mowers, ranging from walk behinds to heavy-duty zero turns. The pricing is fair, and the ROI is reasonable as well.
Who Beats the Mowing Race?
In the debate of Gravely vs Toro, both are great in the mowing race. They provide lawn mowers for both residential use and commercial use.
But when you need to pick one for your purpose, you need to find the local dealer first. If their reputation is well enough, then you should go with the closest dealer you live with. Because whenever one of your mower parts gets broken, you can contact them immediately and get the new parts as early as possible.
You Can Also Read:
Enamored with the world of golf Jack pursued a degree in Golf Course Management at THE Ohio State University. This career path allowed him to work on some of the highest profile golf courses in the country!  Due to the pandemic, Jack began Inside The Yard as a side hustle that quickly became his main hustle. Since starting the company, Jack has relocated to a homestead in Central Arkansas where he and his wife raise cattle and two little girls.