How To Keep Grass Out Of Mulch When Mowing- 3 Methods with Tips
Doesn't it feel great to have a clean and green lawn with zero grass clippings in your mulch bed? Sure it does. But the process to this can be a lot messier and more difficult if not done carefully. A large number of people intermittently suffer from this common problem of how to keep grass out of mulch when mowing their lawn. As the dark mulch bed covered with green grass looks quite unpleasant.
But now, there is no need for further concern about keeping your mulch bed polished, as we have some great and trouble-free methods and tips you could follow. Read this article till the end to learn the entire proceeding.
How To Keep Grass Out Of Mulch When Mowing
There are several methods available that claim to keep the clippings out of the mulch bed while mowing. But most of the time, the ingredients are quite hard to find.
Here, in this article, we have gathered three easy methods where the ingredients are present almost in every household. That makes it easy for anyone to follow these. Now let's take a look at those.
Method -1: The Easy-To-Use Landscaping Fabric
A simple method on how to keep grass clippings out of mulch beds when trimming is using landscaping fabric. This will create a barrier and catch all grass clippings while mowing the lawn. Follow the procedure below.
Step: 1
First, cover the mulch bed with a piece of landscaping fabric. Make sure to cover all the edges of the mulch bed with the fabric and avoid getting any grass stuck inside the fabric while covering.
Step: 2
Now, place bricks above the corners of the fabric. This will weigh down the fabric and make it stable. Be sure to place the brick only at the fabric, not in the grass.
Step: 3
Now comes the mowing part. When you are mowing your lawn, try to mow along the edge of your garden. This way, the cuttings will gather into the back of your lawn instead of piling toward the garden.
Step: 4
After you are done mowing the lawn, remove the fabric and the bricks from the garden. Be extra cautious in this process to avoid getting the grass cuttings that are deposited in the fabric into the garden. Now, if you want, you can gather all the grass clippings and save them for later use as grass mulch. It works great for mulching.
Method-2: Use Newspaper- An Alternative to Landscape Fabric
For people who don't have a landscape fabric and are still wondering, how do I keep grass from cutting in my mulch bed without landscape fabric? Here is another option you can use.
Using newspaper instead of landscape fabric is also highly effective. It prevents your lawn mulching from getting messed up with the grass clipping while mowing, and it can also be used as an alternate option for landscape fabric.
You can replace the landscape fabric with newspaper and follow the exact process we discussed in the previous method.
Method-3: Pathway Can Help
Creating a pathway lengthens the distance between the mulch bed and the grass. This helps lessen the amount of grass clipping piling up into the mulch bed while trimming, and it will also prevent the growth of grasses under the edge.
To make a pathway,
First, outline a measurement for a ditch, maintaining a sheer line next to the mulch grass or mulch bed.
And then mix cement with some stone, bricks.
Mix these well and create a layer with this mixture into the area you outlined previously.
Once this mixture dries up, the pathway is ready.
Additional Lawn Care Tips to Keep Your Flower Bed Free From Grass
The flower bed itself is the most attractive part of a lawn. But the growth of grass around the flower bed ruins its beauty, making it look messy and filthy. That's why people often wonder how to cut grass around flower beds.
To solve this problem,
First, take a string lawn and weed trimmer.
Now, trim the weeds and grasses around the flower bed using the weed trimmer.
After trimming the grass, take the string lawn and aim it to a level same as when your mower chops it, and remove the grass from the top layer of blades.
Before finishing off, try saving these grass cuttings instead of throwing them away, as these grasses can be used as mulch for lawns in the future.
This Video Will Help You Too!
Frequently Asked Questions (FAQs)
How do you mow next to mulch?
First trim the grass around the mulch using a weed trimmer. And then, take a string lawn and cut off the excessive height of the grass with it, maintaining the same level of height when you cut the grass with your mower.
Do grass clippings cause weeds in flower beds?
Grass clippings do not cause weeds to grow in flower beds, but they do make it little worse. When you trim a lawn that is filled with weed, the chances are that the weed's seed may spread and cause more weeds to grow. But as long as your flower bed is free from the weed seed, grass clipping will not cause any harm.
How do I keep grass from cutting in my mulch bed?
Simply cover your mulch bed using a newspaper or landscape fabric. Place bricks or stone to make it stable, and then mow your lawn along the edge alignment of the mulch. And when you are done mowing, carefully lift the newspaper or landscape fabric from the mulch. And that's it.
Final Verdict
There is no alternative to mowing the lawn to keep it nice and clean. But getting the grass cuttings in your mulch bed is definitely a matter of distress. Not only does it look horrible and affect the overall beauty of your garden, but it also takes a good amount of time and energy to clean.
Before trimming and edging the lawn, just taking some simple precautions can save up a lot of time and energy. In this article,we have concluded some hassle-freemethods for how to keep grass out of mulch when mowing,which you could follow easily.
You Can Also Read: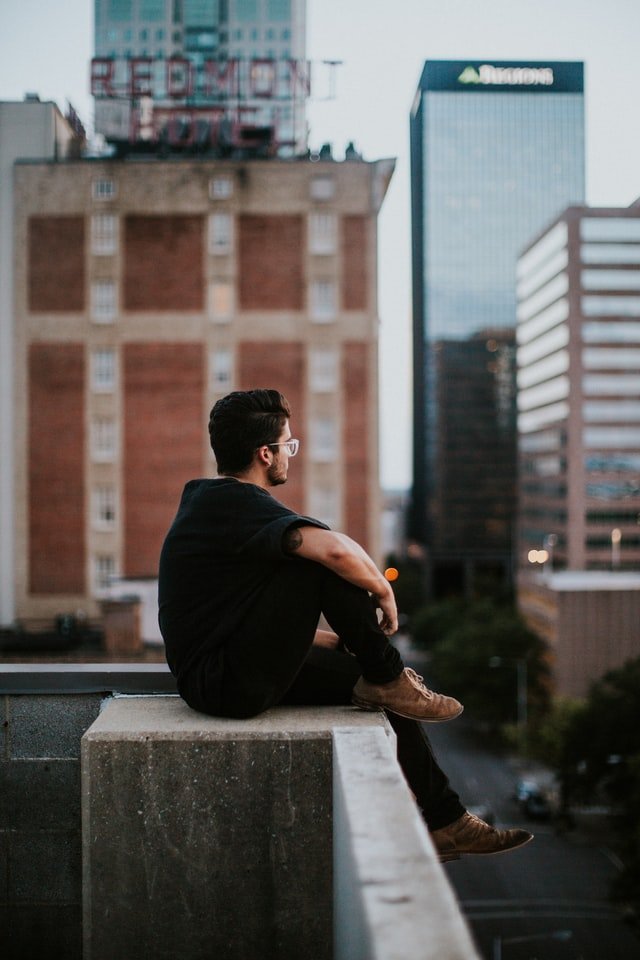 Mark Jaoson
Hi, I'm Mark Jason, the founder Of Inside The Yard. Anyone who feels inspired by the beauty of greenery, welcome to Inside Yard, a place that appreciates gems like you. I and my team would feel honored to have you join us here, where we share multiple contents on maintaining and creating your own green space. Whether it's a garden you dream to make or simply for the love of your potted plant staying at the balcony, we want to help you live and love through this green peace.