[A to Z] Lesco 48 Inch Walk Behind Mower Parts Diagram
You might want to check the mower parts and replace the faulty ones. But locating those is tricky, and it's usually that way for most users who don't know what does behind the construction of these walk-behind mowers.
And that's when a lesco 48 inch walk behind mower parts diagram can come in help. Now there are quite a few areas that need to be covered when we are addressing the parts. And so, we have decided to put down more than one lesco 48 walk behind mower wiring diagram pictures today. So, stay tuned.
Exploring The Lesco 48 Inch Walk Behind Mower Part Diagram
To give you a complete idea of the lesco walk behind mower parts we have provided spindle, cover, and chute assembly diagrams separately.
The Lesco 48 Inch Walk Behind Mower Spring Assembly Diagram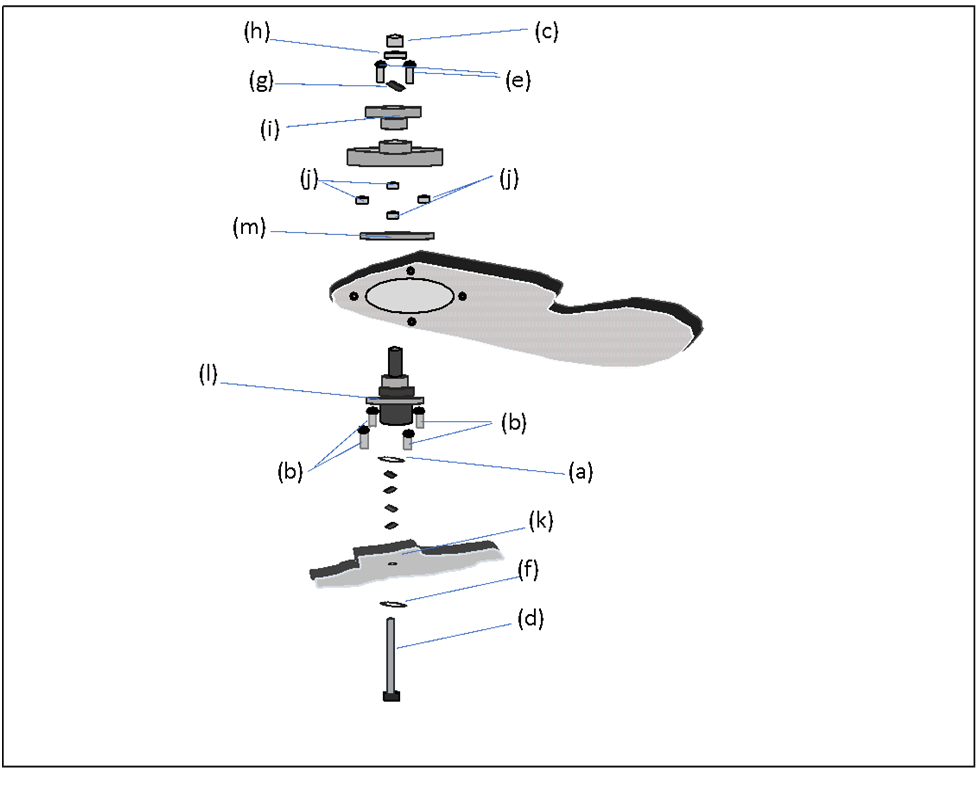 Here, as you can see in the diagram, (a) refers to the flat washer and there's only one of them. Then we have 4 hex cap screws referred to as (b). Next, the (c) indicates the hex nut which Lesco offers singly. Afterward, you will see the one (d) aka hex cap screw 5/8-11 x 9-1/12.
And, there's the (e) which is the part hex cap screw 1/4-20 and you'll find only 2 of them. Then again, the flat washer made out of Zinc is part (f) and there's only one in this diagram.
Similarly, Lesco mower owns one (g), (h), (j), (l), (m) and (n) that refers to Key Stick, 18" Rotary Blade, Brushing Spindle Assembly, and Springle Plate Backing. Besides, you'll find 5 Blade Spacer on the figure that is the letter (i) and 4 (k) stands for Lock Nut.
And that was all about the lesco 48 walk behind mower parts from the spindle assembly.
Lesco 48 Inch Walk Behind Mower Cover Assembly Diagram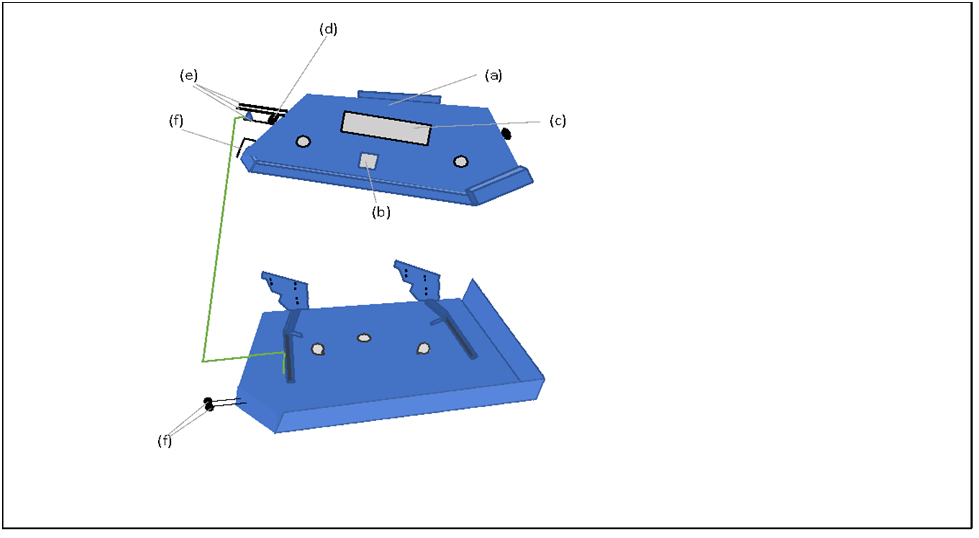 From the given diagram, you will find one quantity of (a) which symbolizes the Deck Cover. After that, there is an average and commercial Decal from the Lesco brand that refers to (b) and (c).
Plus, you will see a total of 3 Rubber Hood Latch that is (d) in the figure. The (e) refers to the Machine Screws that come with the package in 12 quantities. Likewise, there's Lock Nut, Nylon Insert, and #10-24 in 12 parts that are the (f).
The Lesco 48 Inch Walk Behind Mower Chute Assembly Diagram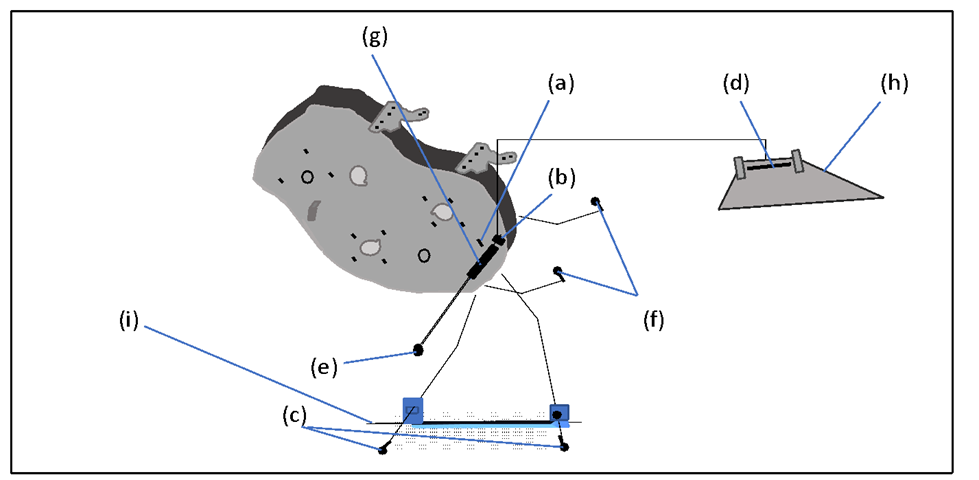 Looking into the diagram, the (a) is referred to as the single (one) Cotton Pin made with Zinc material. And also, there's the one flat washer which is the figure (b). Counting that, you'll find the (c) 2 times that represent the Lock Nut, Nylon Insert & 3/8-16.
Then, there is one Decal, Pin Deflector Assembly, Torsion Spring, Chute Assembly, and Stiffer Assembly that is specified as (d), (e), (g), (h), and (i). And, the last part of this diagram is (f) which stands for Carriage Bolt that you'll find 2x in the Lesco mower.
How Can You Purchase the Parts?
People who are looking for the Lesco walk behind mower parts diagram are most likely willing to purchase a certain component. And if that's you, here's a little help we wanted to provide.
You need to collect the contact information of the salesperson of Lesco or other sections that can provide help of the brand,
Then you need to give them the account number if you have one available.
You also need to tell them specifically about the parts you'd like to purchase.
They would like to have your address for confirming where to ship the parts.
Sharing the model/serial number is also necessary here.
And that's all!
You May Like This Video Too!
Frequently Asked Questions
Who made Lesco mowers?
The John Deere Landscapes got the brand under them in 2007. And then later it was called SiteOne Landscape Supply.
What are the parts of a lawnmower called?
There are lots of parts to a walk-behind lawnmower. These include fuel filter, fuel cap, carburetor, air filter, ignition coil, and so on. Check the lesco walk behind mower parts diagram and you'll be able to find more.
How fast is a walk-behind mower?
The mowers that use gear drive transmission are capable of providing quite high speed. It can range from 4 to 6 miles for each hour, and that's pretty awesome.
What does the lesco 48 inch behind mower offer?
The Lesco 48 inch behind mower comes with a Kawasaki engine that's pretty powerful, controls that are lap bar style, fuel valve mounted on top, huge opening for the gas tank, and a hydraulic drive. The mower is also well known for avoiding wheel drive belt slippage issues pretty well.
Wrapping Up
And that was all about lesco 48 inch walk behind mower parts diagram along with some general information. Hopefully, the thing that you're trying to find is now at your hand and the problems you are facing will see a solution soon.
However, if this is tricky and you're not sure, visiting an expert is not a bad idea at all. In fact, you'll have a quick answer to the situation.
You Can Also Read:
Enamored with the world of golf Jack pursued a degree in Golf Course Management at THE Ohio State University. This career path allowed him to work on some of the highest profile golf courses in the country!  Due to the pandemic, Jack began Inside The Yard as a side hustle that quickly became his main hustle. Since starting the company, Jack has relocated to a homestead in Central Arkansas where he and his wife raise cattle and two little girls.