Mclane Vs Tru Cut Reel Mower | Which One Is Ideal & Why?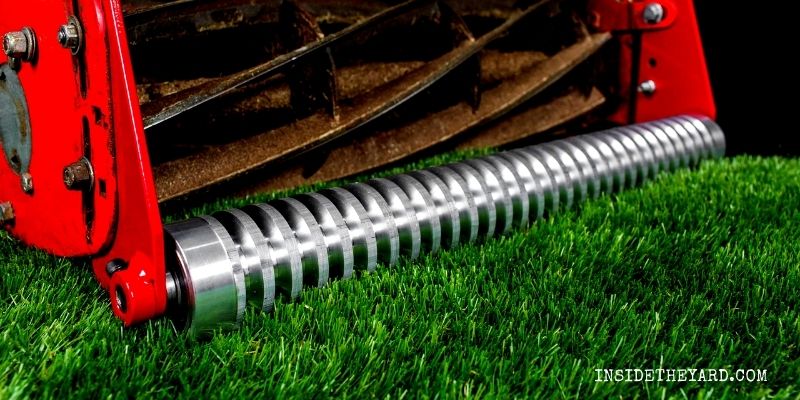 From performance to ease of use which reel mower is the best? Juggling the thoughts between Mclane vs Tru cut reel mower regarding choosing is a bit challenging. At first glance, the noticeable difference is in the drive mechanism.
Well, the battle between Mclane vs Tru cut reel mower is neck to neck. It's not one is superior to the other. Maybe there is the slightest change in some respective features. Eventually, your purpose will let you stick to the right one.
To fit into your perfect match, we have narrowed it down ins and out.
A Prompt Comparison On Mclane Vs Tru Cut Reel Mower
Mclane Reel Mower
Tru Cut Reel Mower
Focusing Spot
Reliability and precision
Professional lawn care
Cutting Height
¼ inch to 1-1/2inch
3/8 inch – 2-1/4 inch
Manoeuvre Facility
A bit harder to handle
Simple to navigate
Robustness
Lest Robust gears
More robust gears
Price
Less expensive
Expensive
Basic Comparison for Mclane Vs Tru Cut Reel Mower
Both reel mowers possess distinction in terms of deck size. In the heat of debate making one champion will be unwise. Each mower holds the dominance with some crucial distinguishable context. Several factors draw the line.
If you can identify a clear need, this journey creates less confusion. Let's see how Mclane or Tru Cut are different from each other.
Engine Variation Between Mclane and Tru Cut Reel Mower
Powers source matter to run a machine. A first-rate engine sets the seal on that. As follows, Mclane mowers run through A- Matic engine, which is touch. This engine manages effortless and smooth functioning to give you a better output. At the same instant delivers Satisfying traction for roller drive.
Counter-wise, Tru Cut uses double automotive pattern clutches to operate the machine. These clutches are steel which makes the structure durable. There is a ball bearing to spin on the shafts. As a result, drive wheels move independently.
Blade Design Dissimilarity
Since cutting is the ultimate destination, a sharp blade is mandatory. According to that, Mclane occupies the armor reel plate. Accompany that a bed knife is to bring perfection without any doubt. However, Tru Cut settles for both bed knife and steel real. Hence, the blade is intense and sharp enough to cut the grass with exactness. 
Mclane and Tru Cut Drive Mechanism Difference
Maclane has a roller drive. That roller drive requires lifting to manage. With the help of it, you can move it up or down. At the same time, it is possible to make it engage or disengage it. On the other hand, Tru cut includes a wheel drive. Once you press it, the machine gets started. Use Thumb and push the tab button to control.
Mclane and Tru Cut Speed Control Contrast
The speed control adjustment varies from one another. In Mclane, you have to use engine throttle. So the fourth engine can be regulated when it requisites to increase or decrease. Conversely, Trucut controls through the drive clutch. By pushing down the control button harder, you will measure its speed.
Weight Comparison of Mclane and Tru Cut
Mclane is less bulky than Tru cut. The weight of the 20-inch Trucut is 160ish lbs. Due to this fact, Maclane is heavy. This weight effect in generation lawn line using a roller. As a lawn owner, if the shape matters, the following assessment is significant.
Mclane & Tru Cut Height of Cut Modification
Tru cut is a bit faster with the supposition of adjusting. Mclane is a bit slow because of the bracket which is placed on the mower side. You need to adjust the bracket first. As a result, it becomes complicated. The bracket system is not wrong but a bit tricky.
Maintenance Difference- Tru cut Vs Mclane
Each mower's maintenance is incompatible. For Mclane, you need to examine oil. Right then, you have to lube the chain. And asses the air filter. Since the bearings are a sealant, no greased is required for them. Tru cut follows almost the same, but it needs grease fitting.
Frequently Asked Questions (FAQs)
Should I Buy a Tru Cut Reel Mower?
Suppose you are concerned about the environment, then you can give it a thought. Tru cut offers several assistances such as noise level, safety, and easy management. The price is also tolerable compared to others mowers in the market. Simultaneously, the quality and built quality is top-notch.
Which Mower is Better, Tru Cut or Mclane?
There is no such better thing because both mowers are outstanding with some excellent features. These attributes stimulate differentiation from each other. Tru cut is super for built quality. Alternatively, Maclane is famous for its thoroughness.
Which Reel Mower Wins the Battle?
In the contest of Mclane vs Tru cut reel mower, we have brought notable distinction. There is no doubt that both mowers are pretty standard. However, Tru cut equipment is a bit sturdy. On the flip side, Mclane ensures accuracy and solidity.
If you are looking for a budgeted mower, Mclane can be your right choice. Oppositely, Trucut is hugely reliable for easy navigation. These two mowers show their predominance in their respective position. Choose according to your lawn demands.
You Can Also Read:
Enamored with the world of golf Jack pursued a degree in Golf Course Management at THE Ohio State University. This career path allowed him to work on some of the highest profile golf courses in the country!  Due to the pandemic, Jack began Inside The Yard as a side hustle that quickly became his main hustle. Since starting the company, Jack has relocated to a homestead in Central Arkansas where he and his wife raise cattle and two little girls.