Rural King Tractors Are junk Or Just a Myth?
Who makes Rural King tractors? They are made by the Tym company. Tym is the biggest tractor maker in South Korea and makers of tractors sold in the United States under other top tractor companies. Although Tym is a famous company, many people consider the Rural King tractors as junk.
Well, there are some solid reasons for thinking about this largest tractor company a junk. However, there are also some positive reviews about the Rural King tractors. So, what's the real gist?
Let's check out whether the rural king tractors are junk or not in the below guide.
So, Rural King Tractors Are Junk Or Not?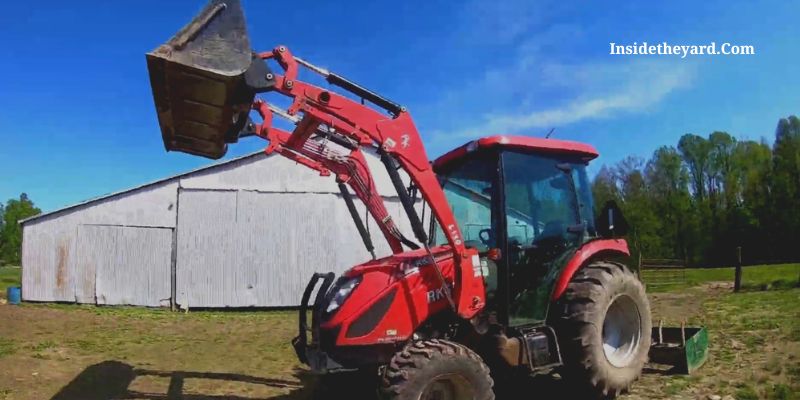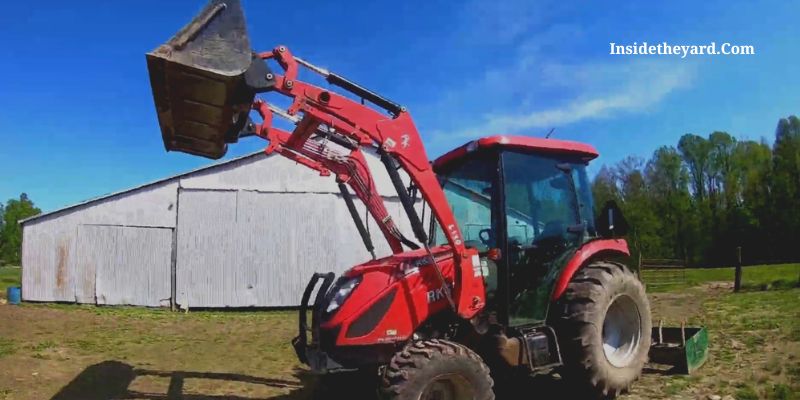 Let's find out the truth, whether these trucks are junk or not.
Why People Think It's A Junk
Firstly, we will check out why people think RK tractors are junk.
Servicing Problem
Well, some of the worst servicing issues make people think Rural king tractors are junk. And one of them is as follows
Some people have complained that their Rural King tractors were in the dealer shop for 3 months for replacing a bearing and case in the rear end. According to them, it was a very terrible service.
And this late servicing system makes people irritated and avoids RK tractors.

Another person who has bought the RK37SC tractor with bucket and grapple attachments also thinks that these tractors are junk.
His issue was that immediately after beginning to run the tractor, the opening and closing of the grapple had failed. After he took it to the nearest dealer store in Dothan, Alabama, the dealer stated the wiring harness was bad. The dealer also stated that he would get the replacement part within a week.
One month has been completed, and he has not heard a word. He also tried to text and call the dealer but did not get any response.
Therefore, now he has a 30,000 dollars tractor that he can not use, and it would certainly be a piece of junk to him, leading him to think the RK tractors junk
Maintenance Issue With Joystick
Some people have complained that the joystick hits the rail on the inside of the tractor's door. The tractor is new, but still, they are facing this problem.
The dealer said that the valve housing is required to be replaced, but he is taking a very long time to make the replacement. It prompts those people to think that these tractors are junk.
Hard To Find Replacement Parts
Other people complained that they see broken Rural King tractors outside their areas' dealer shops for many reasons.
They are all related to problems with getting replacement parts. They also face the same problems as they get their replacement parts from the Rural King tractors' dealer shop pretty late. Eventually, they also think that these tractors are complete pieces of junk.
Why Is Rural King Brand Worth Its Price?
Not just this RK tractor is junk, but it has some efficiency that makes this worthy enough. So, now, we will look at some positive reviews about these tractors. It will help you determine why they are worth their price.
Excellent & Fast Servicing Response
A user once reported that he had a horrible squealing from the rear end of his tractor after he drove it about 1100 feet. After he called the dealer, the technician contacted him on the same day and went to his house the next day.
The user explained his problem to the technician, and the technician drove the tractor around 100 feet, resulting in diagnosing the problem. It turned out that the tractor had a squeaky spring in the seat. The user apologized to the technician a few times and felt very stupid.
But the technician was professional about it and talked to him a bit more about the tractor and then left. The user was very happy with the quick service and the behavior of the technician.
Quick And Great Customer Service
Another customer thinks that the bad experiences with the Rural King tractors depend on the local dealer. He said it because he had just the opposite experience with Rural King tractors in Dothan, Alabama.
It was broken after 397 hours on his RK55 hydro cab tractor. He contacted the Dothan store and asked if he can drop his tractor off on a Saturday. The dealer from that store answered yes and he dropped his tractor off on a Saturday around 2:00 pm. The next day the dealer called him at 10:30 am and said that his tractor was fixed. The problem was with the steering cylinder and it was replaced.
It was a Thanksgiving weekend. The customer loved that it took below 24 hours on a holiday weekend to repair the tractor under warranty and at no charge. In addition, Some john deere tractors' owners think that the Rural King tractor's customer service is better than their local john deere dealer.
Frequently Asked Questions (FAQs)
Is Rural King a good tractor?
Yes, the Rural King is a good tractor as it is affordable and reliable. If you check all the leading brands and differentiate based on specifications vs price, then Rural King will be the clear winner. If you want to know where are rural king tractors made, then you need to know that they are made in South Korea by Tong Yang Moolsan (TYM) Co. Ltd. They are the biggest tractor manufacturer in South Korea.
Does Rural King sell tractors?
Yes, the Rural King does sell tractors. They imported tractors from China in 2001 and started selling them using the Rural King name. In 2002, they launched the Tractor King brand. The Rural King started selling Massey Ferguson lawn tractors inside their stores in 2010. In 2017, they started selling tractors under the Rural King Tractors name.
Conclusion
Many people think that rural king tractors are junk. It is not right. Yes, there are problems with these tractors as many people complained about them. Still, they have some good reviews as well. People mainly complain about the Rural King tractors as they face issues with getting replacement parts.
They got their replacement parts so late that they think these trucks are junk. However, it depends on the local dealer as some customers also think that their customer service was quick and got the replacement parts pretty quickly.
So, we can say that the Rural King tractors cannot be junk.
You Can Also Read: