Rural King Tractors Are junk Or Just a Myth?
Rural King tractors have been a topic of discussion among farmers for quite some time now. As a popular agricultural equipment provider, these tractors promise value and performance for those living rural life.
The company behind the production of Rural King tractors is TYM, the largest tractor manufacturer in South Korea. Not only do they create tractors for the American market under other leading brands, but they also have a significant presence in their home country.
However, despite TYM's prominence in the industry, some people view Rural King tractors as nothing more than junk. This situation begs the question: why do so many people dismiss these tractors as inferior?
The following guide delves into the controversy surrounding Rural King tractors. Are they really just junk, or is there merit to these machines that some critics simply aren't acknowledging?
Read on for an in-depth examination of Rural King tractors' strengths and weaknesses, and decide for yourself whether they deserve a spot in your consideration when you're next in the market for a tractor.
Key Takeaways
Some people consider RK tractors junk due to a wide range of everyday problems.
Rural King tractors are often criticized for servicing issues, including slow replacement of parts and repairs.
Some also complained about being unable to find replacement parts for their Rural King tractors.
At the same time, there are many positive reviews about the quick and excellent customer service from the Rural King tractors' dealer shops. Many tractor owners think the Rural King customer service is better than that of their local John Deere dealer.
Rural King Tractors: A Closer Look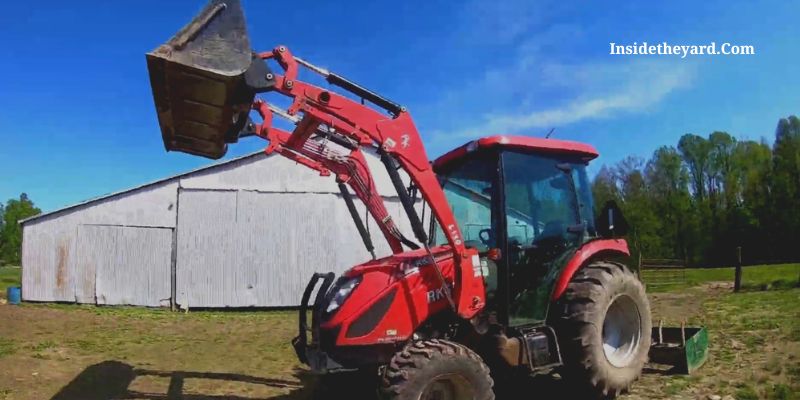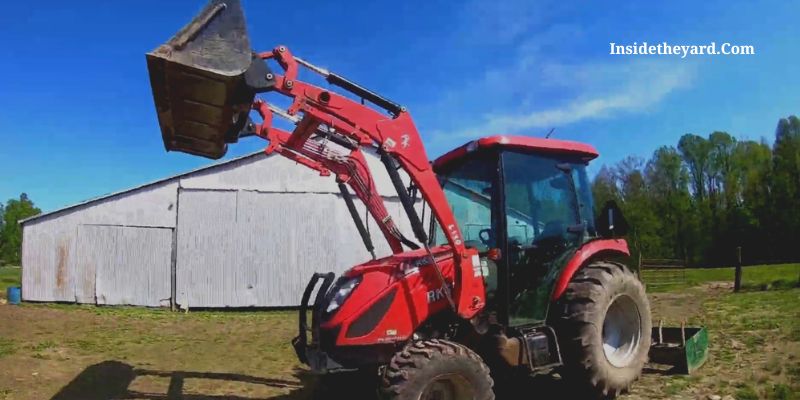 Rural King offers a variety of popular tractor models to meet the demands and preferences of its diverse customer base. Among its top-selling models are the RK19H, RK24H, and RK37S.
Each of these tractors is designed to cater to specific needs.
| Model  | Key Features | Engine & Transmission | Applications & Tasks |
| --- | --- | --- | --- |
| RK19H | – 8-year powertrain warranty- Category I 3-pt. hitch- Foldable rollover protection structure (ROPS)- 4WD- Full range of performance-matched attachments and implements | – Yanmar EPA Tier 4 certified 3-cylinder, liquid-cooled 19 HP diesel engine- 2-range hydrostatic transmission and auto-throttle | – Landscaping- Tilling- Plowing snow |
| RK24H | – 8-year powertrain warranty- Category I 3-pt. hitch- Foldable rollover protection structure (ROPS)- 4WD with differential lock- Full range of performance-matched attachments and implements- Hydrostatic power steering | – Yanmar EPA Tier 4 certified 3-cylinder, liquid-cooled 24 HP diesel engine- 2-range hydrostatic transmission | – Hauling debris- Landscaping |
| RK37S | – 8-year powertrain warranty- Category I 3-pt. hitch with telescoping hitch arms- Foldable rollover protection structure (ROPS) on open station models- 4WD with differential lock- Full range of performance-matched attachments and implements- Hydrostatic power steering- Open station or fully-enclosed cab with heat/AC, front and rear work lights, rear wiper, audio system standard | – Yanmar EPA Tier 4 certified 3-cylinder, liquid-cooled 37 HP diesel engine- Either 12F/12R shuttle-shift or 3-range hydrostatic transmissions | – Farm work- Horse management operations- Food plot creation- Handling hay bales |
The RK19H model is perfect for those who require a compact yet powerful machine. It is a marvel in miniature, boasting impressive power within its small frame.
One of the key features of the RK19H Sub-Compact is its adaptability to cater to a wide range of applications. Whether it's landscaping your backyard, tilling your garden, or plowing snow in the winter months, this versatile tractor handles each task with ease.
The RK24H is ideal for those searching for a durable, all-around workhorse, boasting the capacity to perform tasks usually reserved for larger tractors. Under the hood, the RK24H is equipped with a robust 3-cylinder Yanmar diesel engine that ensures consistent, reliable power when you need it.
Complementing the rugged engine is a smooth 2-range hydrostatic transmission. This combination enables seamless maneuverability and control while tackling a wide range of tasks, from hauling debris to landscaping.
Lastly, the RK37S incorporates a range of advanced features aimed at providing increased productivity and efficiency.
Designed with immense power in mind, this versatile machine caters to all sorts of tasks and functions that demand strength and precision. Ideally suited for large-scale landscaping projects, it transforms how individuals engage in farm work, horse management operations, and other agricultural endeavors.
One of its most significant advantages is creating and maintaining food plots. The solid build and heavyweight class make this machine anything but a standard economy tractor. Instead, it's packed with unmatched qualities that allow users to handle large quantities of round hay bales efficiently.
Identifying Common Criticisms
It's time to address the elephant in the room: Are Rural King tractors junk?
Let's take a deep dive into common criticisms surrounding this controversial agricultural machinery to find the answer.
Subpar Build Quality
One of the main criticisms against Rural King tractors is their build quality. Many users argue these tractors lack the durability and robustness they expect due to the use of inferior materials during manufacturing.
The use of lower-quality components in Rural King tractors may seem like an appealing cost-saving measure. Yet, this approach can have serious consequences for both the long-term performance and reliability of these machines.
Users have reported that certain parts wear down or fail more quickly than expected, resulting in added expenditures on repairs and replacements — expenses that could easily offset any initial price advantage.
That said, it's important to consider varied perspectives on this issue before jumping to conclusions. Although some users encounter issues related to poor build quality, others are happy with their tractor's performance, touting its affordable price as a major advantage.
Servicing Problems
Another concern regarding Rural King tractors revolves around servicing issues that leave these machines in the shop for extended periods. This frustrating experience has pushed some people to avoid investing in RK tractors altogether.
For instance, at least a few customers reported their machines getting stuck in the dealer's repair shop for over three months while waiting for a straightforward fix, such as bearing and case replacement in the rear end.
Other cases reported by dissatisfied customers include the failure of the grapple function in their RK37SC tractor. Left with a $30,000 tractor that they can't use, it's no surprise these individuals would also view their RK tractors as "junk."
Hard To Find Replacement Parts
Many people have noticed an unfortunate trend in their rural communities — the increasing presence of broken Rural King tractors outside local dealer shops.
The primary concern is the difficulty in obtaining replacement parts. Customers find themselves waiting for extended periods before they can receive the necessary components to restore their tractors' functionality. This delay frustrates the tractor owners since it has a ripple effect on their businesses and livelihoods, which rely on these machines.
Moreover, this issue with obtaining replacement parts is directly related to the frequent breakdowns of Rural King tractors. Many customers feel that their machines are simply not up to par when it comes to quality and engineering standards.
This perceived lack of dependability has led some tractor owners to conclude that Rural King products are unworthy of their trust.
Gauging the Positive Feedback
Contrary to negative reviews, various customers have expressed satisfaction with Rural King tractors. These individuals highlight the machine's efficiency and cost-effectiveness as major selling points.
Durability and longevity are also praised by some users who have found their tractors to be reliable workhorses on their farms. The versatility of Rural King tractors — useful in tasks like mowing, gardening, plowing, and logging — is also an aspect that content customers appreciate.
Let's examine these advantages to determine if these tractors are worth their price.
Durability & Affordability
The durability of Rural King tractors has been questioned by many but also praised by others. Numerous satisfied customers have shared their experiences with these machines, highlighting their capability to withstand harsh conditions and continuous use without compromising efficiency.
According to these positive reports, Rural King tractors are designed to meet the rigorous demands of farming and landscaping tasks. Properly cared for, these tractors will supply a constant force in your farm work for generations to come.
High-quality machinery can be hard to come by. Yet, Rural King tractors offer reliability without breaking the bank — an impressive accomplishment considering the number of moving parts and sophisticated systems involved.
This marriage between affordability and endurance is a key reason customers gravitate toward this brand when considering new equipment.
Excellent Customer Service
At the core of its business, Rural King values the satisfaction and trust of its customers. From the moment one expresses interest in purchasing a tractor all the way to after-sales inquiries, Rural King is committed to providing unparalleled assistance.
Be it in-person or virtual liaisons, its knowledgeable sales representatives never miss an opportunity to address any concerns that potential clients might have. They are trained to guide buyers through every step — from evaluating features and understanding warranties to fixing difficulties with operation and maintenance.
Rural King's after-sales services continue to impress, regardless of the mixed reviews about their tractors. A dedicated call center ensures efficient communication with customers who encounter purchase issues. Their technical team stands ready to identify and resolve problems, affirming that no customer feels left in the dark.
Moreover, Rural King boasts an extensive network of certified service centers spread across rural communities. This accessibility is invaluable for those requiring repairs or quick fixes urgently.
Considerations for Potential Buyers
When choosing a tractor, it's crucial to assess your needs and priorities carefully. Factors like build quality, performance, reliability, customer service, and affordability all play a role in decision-making.
Besides evaluating factors like quality and affordability, you should also consider undertaking diligent research and comparison shopping. This process can help you find the best deal on a Rural King model or similar option within your budget.
For those concerned about quality but adhering to a strict budget, there are several alternative options to consider when purchasing a tractor.
One possible route is to buy used tractors from well-established brands, which are often more affordable than brand-new models. This approach can yield good value for money while ensuring reliable performance.
Alternatively, you might explore different financing opportunities, such as loans or leasing options, to facilitate your purchase.
The Bottom Line
Many people have voiced concerns that Rural King tractors are of poor quality, but this belief may not paint the whole picture. While some users have had negative experiences with these tractors, others share glowing reviews.
To better understand the reputation of Rural King tractors, it's essential to examine the reasons for the negative perception and consider both sides of the story.
Overall, categorizing Rural King tractors as outright junk might be an oversimplification of a more nuanced situation. Even though you may face challenges with these machines, you could also have an entirely positive experience.
Ultimately, it would be unfair to label all Rural King tractors as low-quality or junk based solely on a subset of unfavorable stories.
You Can Also Read:
Frequently Asked Questions (FAQs)
Is Rural King a good tractor?
When evaluating tractors, potential buyers often examine specifications and price points, seeking the best possible balance between them. In this regard, Rural King emerges as the clear winner, offering outstanding value for money.
These tractors are made by the renowned manufacturing company Tong Yang Moolsan (TYM) Co. Ltd, which stands as the largest tractor manufacturer in South Korea.
The partnership between Rural King and TYM cements the brand's position as a reliable choice for those in need of a trustworthy tractor. With South Korea's acclaimed engineering and manufacturing prowess backing them, Rural King tractors are well-equipped to tackle diverse tasks across various terrains.
Does Rural King sell tractors?
Yes, the Rural King does sell tractors — and has been doing so for quite some time.
It all began in 2001 when the company decided to import tractors from China to meet the demands of its customer base. Seamlessly integrating these affordable machines into their existing product lineup, they quickly found success with sales under the Rural King name.
The year 2010 saw a significant development in Rural King's journey into the realm of tractors. The company collaborated with Massey Ferguson, a renowned brand in the industry, to sell their lawn tractors in Rural King stores. This strategic move allowed them to broaden their offerings even further.
Offering compact and utility tractors, Rural King caters to the needs of farmers, landowners, and hobbyists alike. Visit your local store or their online catalog to find the perfect tractor for your needs.
Enamored with the world of golf Jack pursued a degree in Golf Course Management at THE Ohio State University. This career path allowed him to work on some of the highest profile golf courses in the country!  Due to the pandemic, Jack began Inside The Yard as a side hustle that quickly became his main hustle. Since starting the company, Jack has relocated to a homestead in Central Arkansas where he and his wife raise cattle and two little girls.