Why Are Skid Steers So Expensive: Even The Used One!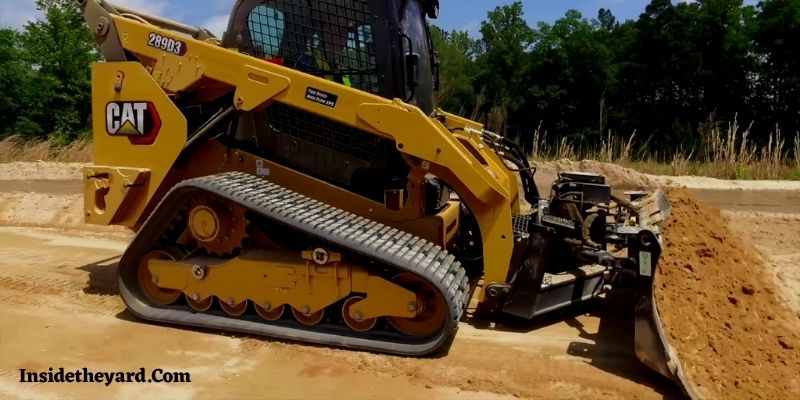 Well, it found that skid steers are expensive. But why are skid steers so expensive? The versatile design and the working efficiency make them expensive, even if used one.
Not everyone is aware of the answer, so this write-up with a complete concept is written for them.
Check out the below details about skid steers expenses.
Why Are Skid Steers So Expensive
So, it is highly taken for every work. And, for its demand, it is pricey.
A skid steer is a tiny, multipurpose piece of machinery used largely for digging when it comes to building.
These arms may be used with various construction and landscaping tools because they are small, light, and adaptable.
Things that made it demandable are-
Versatile Build Design
Skid steers can be used for multi-work like earthmoving, building construction, vegetation control, and agriculture environment which is most needed and beneficial. They were constructed with wheeled models or rubber-tracked models which are called skid steers with tracks.
Amazing Working Efficiency
Well, we all know skid steers are compact in size, so when using hydraulic machinery attachments, we will have greater efficiency.
Compact & Lightweight Size
One reason skid steer loaders are demanding more is size and weight. This loader is substantially smaller than the compact ones or front loader and can readily maneuver through limited and narrower places. Because skid steer loaders are lightweight, they can be readily pulled and transported to job sites. This makes skid loaders incredibly maneuverable.
Ease Of Access
Though it's not a major factor at all, skid steers design in a front entry door, making it easy for riders.
Visibility
Skid loaded increases visibility. Unlike massive and heavy front loaders, the skid steer loader driver has better visibility. They're also easier to regulate. The skid steer loader operator controls the machine with joystick-like controls. That's why a novice can run a skid steer loader.
Attachments
The skid steer loader also has different accessories for specific building tasks. A skid loader's front usually has a metal bucket to lift and transfer objects- a backhoe, metal forks, trencher, ripper, snow blower, etc.
These additions make the skid loader a versatile machine. They also flow faster than front loaders. In this way, attachments require less energy.
Ease Of Use
The Joystick style controls make Skid steer convenient and easy to operate compared with heavy machinery.
The mentioned factors made the Skid steer best skid steers, and for this reason, skid steers are expensive.
Is There Any Difference Between a Bobcat and a Skid Steer?
A "Bobcat" is a common nickname for a skid steer loader. Skid steers are made up with a variety of construction equipment manufacturers, including Bobcat, John Deere, and Caterpillar.
Skid steer loaders are interchangeable with the Bobcat brand named skid steer loaders, which means there is no true "difference" between the two.
Just like people now use "Google" when they mean "search," many people will say "Bobcat" when they mean "skid steer.".
Bobcat skid loaders skid price on the market depending on the size, specifications, and features. A new Bobcat skid steer can cost anywhere from $25,000 to $65,000. Used Skid steers under $5000 or costs anywhere to $30,000. Bobcat skid-steer loaders are available in widths ranging from three to six feet, depending on the model.
Caterpillar Skid Steer And Bobcat Skid Steer Life Expectancy
Well, many people wanted to know the life expectancy of skid steer loaders before they buy.
So, both Caterpillar skid steers and Bobcats have an average lifespan of 5,000 hours.
Remember that lifespan of skid steer is determined by several factors, including: quality of the equipment and how much you paid for it.
This May Also Help You
Frequently Asked Questions (FAQs)
Is a skid steer a good investment?
Skid steers are smaller and less expensive to carry than track loaders. Their reputation in the construction industry is also robust, thanks to reputable manufacturers who have consistently produced high-quality machines over time. Both devices have a reputation for being nimble and agile. In fact, skid steers are a good investment.
Can you make money with a skid steer?
Skid-Steer and Compact Track Loaders can be used to generate income in a variety of ways (CTL). When it comes to material handling, there are several options. One is the standard "attach a bucket and other start moving dirt."
The choice is yours.
How much can you earn owning a skid steer?
If you work five to eight-hour days a week, you can earn up to $140,000 a year at that rate. That's already more than three times the cost of the skid steer. After just one year of demo work, your skid steer will have paid for itself three times over!
Conclusion
So, Why Are Skid Steers So Expensive? You have known the answers. Now, whatever your job entails, there is a skid steer available to help you out.
As a result, it may be used for a wide range of tasks such as dune grading and digging and lifting and moving items. They make excellent snow plows, too.
Being tiny and maneuverable makes it a useful tool for applications requiring a small amount of working space. It's reasonable to say that they're versatile piece of machinery that helps to keep a project going.
You Can Also Read:
Enamored with the world of golf Jack pursued a degree in Golf Course Management at THE Ohio State University. This career path allowed him to work on some of the highest profile golf courses in the country!  Due to the pandemic, Jack began Inside The Yard as a side hustle that quickly became his main hustle. Since starting the company, Jack has relocated to a homestead in Central Arkansas where he and his wife raise cattle and two little girls.