Briggs and Stratton Vs Kawasaki: Which One is the Best?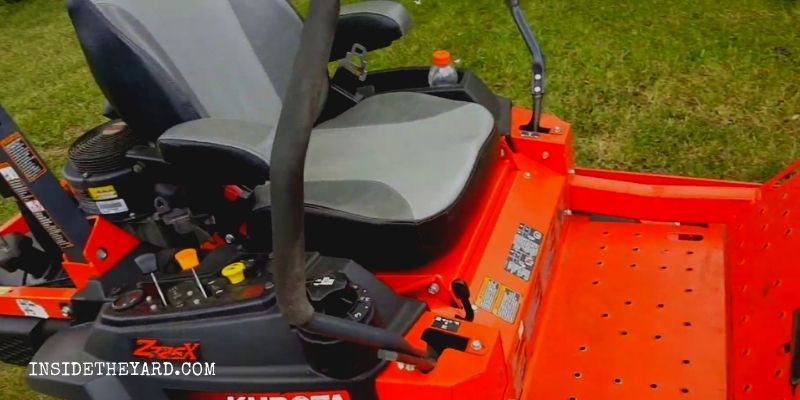 Briggs vs Stratton and Kawasaki, which engine is the most powerful and suitable for lawn mowers? The most crucial difference appears in their horsepower to run the engine. Both are the most premium brands to manufacture lawnmower engines. Both of them are popular in the customer base. But some differences make one prominent over the other.
Besides the horsepower, the other significant differences come regarding the engine power, longevity, long-run maintenance cost, warranty service, and price range.
If you want to know the distinctive features of both engine types, read this article and make the right choice.
Briggs and Stratton Vs Kawasaki
Briggs and Stratton
Kawasaki
Oil Cost
Higher
Lower
Price Range
Higher
Lower
Torque Power
Optimal
Higher
Longevity
Up to 1000 hours
Up to 3500 hours
Let's jump into a head-to-head battle of these 2 rivalry engines.
Engine Power
The engine power is generally measured by the unit 'HP and 'CC.' CC stands for the cubic centimeters that tell the measurement of the cylinder's capacity in the engine. HP stands for Horse Power which means the raw potential generating power of the machine.
In Briggs and Stratton engine, the HP ratings are shown as gross horsepower. Another measurement for the engine power is TQ which stands for Torque Power. This torque power is the quantity of the rotational energy of the engine.
Briggs and Stratton have a wide variety of series. Some older versions can generate engine power ranging from 125 CC to 175 CC with 3.00 HP to5.25 HP engine power. These engines have TQ ranging from 4.50 to 7.75.
Fortunately, most updated series can deliver more engine power than up to 223 CC or 6.75 HPor 1000 TQ. These recent versions are amazing to create additional power with improved fuel economy.
The most potent and recent series is 900PXi. It uses the OHV, meaning over-head valve technology, to ensure a clean and incredible power generating option.
Though Briggs and Stratton is a powerful engine to run the mower or other vehicles, Kawasaki has an engine power to the next level. Kawasaki builds their machine with the latest engineering and manufacturing technology to make higher power.
However, the FS and FD series can produce engine power up to 24 HP or 25 HP. But the latest and most updated series is the FX series, and it can have engine power up to 38.5 HP. It is huge. Isn't it?
So, in this battle, Kawasaki engines for lawn mowers win over the Briggs and Stratton engines.
Longevity
The longevity of the engine is a crucial part for a lawnmower user. Most of the customers do not like to buy and completely replace the engine frequently. Actually, they do not have to. With proper maintenance and care, engines last long.
When you think of Briggs and Stratton commercial vs Kawasaki in terms of longevity, Kawasaki wins for another time. Briggs and Stratton engines can last 8 to 10 years, which means 750 to 1000 hours. Kawasaki engine can last for 3500 hours which is much higher compared to Briggs and Stratton engine.
Warranty Service
Warranty service involves the maintenance and replacement of some engine parts if found faulty within a certain period. There are some liable rules and limitations to activating this warranty service.
Kawasaki vs Briggs Vanguard both have the same warranty service option, and that is 36 months. But most specifically, when the battle is between Briggs and Stratton Vanguard vs Kawasaki, the folks go for the Vanguard.
When you think Briggs and Stratton commercial vs Kawasaki, Briggs, and Stratton has only two months of warranty service except for the XR series. XR series has 24 month of warranty service option.
Maintenance Differences
Maintenance of an engine involves checking and changing oil, filtering it in time, checking the fuel, tuning up the engine parts, etc. As both of them are the same type of engine, the maintenance procedure is almost identical.
The regular maintenance kit for both engine types is similar. But some points depend on the cost of some parts like oil cost or fuel cost.
Briggs and Stratton's engine needs synthetic oil like SAE 30W oil. This oil is high in price. You may have to spend approximately $1000 for one month's oil.
On the other hand, Kawasaki engine oil costs are much lower, or more or less $35. So, if you compare brigs and Stratton engine to Kawasaki maintenance cost, Kawasaki engine again wins for the affordability in terms of long-term maintenance cost.
Price
Making a perfect budget is essential before you go buy an engine for your lawnmower. When you make your budget, you should consider all the other perspectives and make a budget plan.
With high longevity and high engine power, Kawasaki engine and Kawasaki lawn mower motors are affordable enough that you can make a budget to buy this one easily.
On the other hand, Briggs and Stratton's engine is higher in price comparatively.
Frequently Asked Questions (FAQs)
Is Kawasaki better than Briggs and Stratton?
Yes, simply answered. If you check the facts on Briggs and Stratton professional vs Kawasaki engine, you will get an idea. Kawasaki engines of different series provide more horsepower compared to the Brigs and Stratton engines. Moreover, the Kawasaki engine has more longevity and less price range.
Is Briggs & Stratton a good engine?
Yes, of course. Briggs and Stratton engine is affordable and has high longevity with an optimal engine power range, and this engine can work great in your lawnmower. It can last as your mower can last. So, you can be sure that Briggs and Stratton is a good choice.
How long do Kawasaki lawn mower engines last?
Kawasaki lawn mower engines are a premium addition to the engines in the market. These engines can last a very long period if you can run the maintenance and care properly. You can use the Kawasaki engine for more than 3500 hours with proper use.
Does John Deere use Briggs and Stratton?
Yes, it is true. Briggs and Stratton make over 10 million engines per year, and one of the big customers is the John Deere brand. Especially the series of the John Deere is made of the Briggs and Stratton engines.
Which Engine Wins the Clash?
Briggs and Stratton vs Kawasaki, which one is the best to choose? Both the engine is renowned to the customers. That is why it is a great dilemma to choose one from them.
Kawasaki wins the battle in terms of engine power, maintenance, longevity, warranty service, and price range. It is appreciable to buy and use one Kawasaki engine for your lawnmower.
Apart from the Kawasaki engine, the Briggs and Stratton engine in a lawn mower is suitable for shortening grass. So, if you have short and thinner grass type in your lawn, you can have a Briggs and Stratton engine and work for long.
You Can Also Read:
Enamored with the world of golf Jack pursued a degree in Golf Course Management at THE Ohio State University. This career path allowed him to work on some of the highest profile golf courses in the country!  Due to the pandemic, Jack began Inside The Yard as a side hustle that quickly became his main hustle. Since starting the company, Jack has relocated to a homestead in Central Arkansas where he and his wife raise cattle and two little girls.