This is How to Get Yards to Mow As a New Service Provider!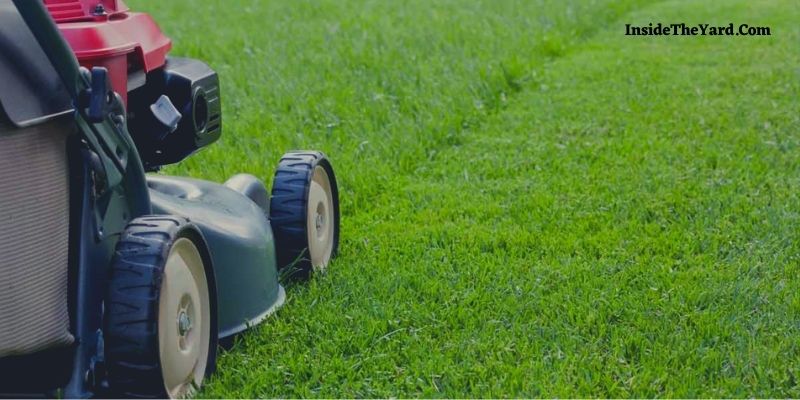 Have you decided to start your career as a lawn mowing entrepreneur? Congratulations! It's a good decision of yours, honestly, the best!
Mowing yards will give you a good profit at a reasonable investment. But it's difficult for the starter to get their first few clients, particularly the first ones. Getting loyal and potential clients is challenging. So, how to get yards to mow despite the challenges?
Well, to get yards to mow, you can try sharing word of mouth, use referrals/connection, do promotion of your business on local market, social media, try youtubing and work hard to build the network through immediate response and proper services.
This is a familiar challenge for all the new entrepreneurs. They find their first customers with lots of difficulties. And hard-working entrepreneurs have to spend hard labor and intelligence to hold them.
That's why we tried to help you with some effective tips on how do you pick up yards to mow for providing the service. Keep On Reading…
Let's Find Out How to Get Yards to Mow Using Easiest Tactics!
First of all, you may be wondering if lawn mowing businesses are profitable, even if you are doing it every day.
Well, lawn mowing businesses are profitable because they're in demand. As many people don't have the time and energy to mow every day, they look for people who can get the job done for a cost.
At times the landowner thinks that I should mow my lawn today. But, mowing the yard takes a lot of time, and unfortunately, everyone doesn't have that time. So, they want to hire people who provide the services. And if you do, then finding those yards to mow is your task, but exactly how.
Therefore, it isn't that difficult to know how to find yards to mow. There are several possible ways to get your first mowing clients and hold the existing ones. Let's learn about those ways!
Don't Shy Away From Word of Mouth
Word of mouth is the first step that you can take to get your first lawn mower needed by a customer. Most specifically, when you're a small lawn mowing entrepreneur or even starting a new lawn care business, undertake this step to get customers.
Share about your service to your nearest friends, families, relatives, colleagues, neighbors, co-workers. Who knows, your dearest friend or a mate from school might benefit from your mow service?
Always Use Referrals and Connections To Reach Out
Organizing the referral programs and connections are the effective solutions for how to find customers yard to mow. It is one of the best ways of holding the existing clients. People who start new landscaping businesses make great use of this tactic.
Give gift cards, discounts on work, or free service for a day. It'll impress your existing clients and consequently help you to get new clients.
Promote Your Business to the Local Market Through Ads
Promote your business to the local market through advertising your service. Use the flyers, brochures, photos, door hangers, magnets, and so on to promote the business.
By doing all these, you'll learn which clients need lawn mowed by someone else.
Don't Miss Out Advertisement on Social Medias
Advertising any products or services on social media has become a trend nowadays. The percentage of getting work from social media is higher than any other platform.
You can take full benefit of lead generation through social media.
So, advertise your services to social media, like Facebook, Twitter, Bing, Yahoo, and so on.
Work On Building and Expanding Your Lawn Care Network Gradually
Building and expanding a good network is one of the easiest ways of finding Mowing clients. Collaborate with other Mowing entrepreneurs and build a strong lawn care network.
Undesirably, the expanded network with the other Mowing entrepreneurs, particularly the successful ones, will help you start your business.
Think About Developing A Business Website
At current times, every successful entrepreneur must have a well-developed and maintained website. Indeed, a well-maintained website will assist you in getting the customers at your desirable price.
Therefore, invest in creating, developing, and maintaining a well-developed website.
List Your Business to Google and Bing For More Attention
List your business and your service listing to Google maps. Also, you must use the Bing listing to bring your business under the sight of your potential customers.
Make A Facebook Business Page and Use Listing on Facebook Marketplace
Developing and promoting a Facebook business page is a good way to get under the consideration of your potential customers.
Fortunately, developing the Facebook business page isn't so expensive. But you must kill some bucks on promoting your business page.
Furthermore, enlisting your service to the Facebook marketplace also helps to bring plenty of potential customers. Therefore, enlist your service to the Facebook marketplace free of cost.
Try YouTubing To Share News About Your Business
Do you have a successful YouTube Channel? Great indeed!
Now, if you know the great mowing work, you're just about to get your first customer. Just spend some time on your channel regularly. Make the essential and educative Videos over the Cutting grass and caring the lawn.
Show your business advertisement and add the business numbers at the end of the videos. You can also describe how to charge for your services, for example explain your bid for trimming bushes or even how much you cost for bush hogging.
Never Sleep On The Benefits of Responding Immediately
No matter where you get your desired customers, respond to them immediately. If you're doing social media advertisements, try to stay active on them.
Moreover, you must respond to the clients whom you have already served. Even though they don't like your service, ask them for feedback.
Don't lose hope when you get negative feedback. That's because this will help you to upgrade your service and obtain the client's trust.
To Conclude, here's the 10 quick steps to get yards to mow:
Don't shy, rather shout loudly about your services.
Use Referrals and Connections.
Promote Your Business to the Local Market.
Advertisement on Social Medias.
Expand Your Lawn Care Network.
Develope A Business Website.
List Your Business to Google and Bing.
Make Official Facebook Business Page.
Try YouTubing To Share Information.
Never stop, do all things repeatedly.
A Helpful Tutorial You May Need!
Frequently Asked Questions (FAQs)
How to Find Lawn Mowing Jobs?
To find lawn mowing jobs, you must increase your network at the local market and social media. Also, you must respond to your current and would-be customers timely.
Keep reading to learn the depth of these ways to find your desirable lawn mowing jobs.
How Do You Pick Up Yards to Mow?
To pick up a yard for mowing, you must share your Mowing business with everyone. You can organize a referral program, create a website, Google AdWords to market your work.
Can I Make A Living Mowing Lawn?
Yes, you can make a living mowing the lawn. Frankly speaking, it can give you a potential earning experience each year. Based on the place around and demand, the earning from the mowing lawn ranges from $5000-$50000.
However, you can earn up to $250000 within a few years if you become experienced.
How Much Money Do You Get for Cutting Grass?
Cutting the lawn grass is very profitable if you take it as a business. Lots of lawn mowing entrepreneurs earn a handsome amount based on their experience.
The amount may vary from $5000-$50000 for the first year. After several years, the earning from the lawn care business raises $160000-$250000.
How Much Should You Charge to Mow an Acre?
The lowest cost for mowing lawns is decided at $87 per hour. On that basis, the average service charge of cutting grass for 1 acre is $150.
Conversely, the highest expense for mowing the law is counted as $100 per hour. The average cost per acre is $200 based on the highest per hour costs.
Conclusion
Still not convinced? Most possibly, you didn't give your full effort and diligence to get the customers. You must know how to get yards to mow from this article and apply this to your real life.
Believe us; you're just a few steps short of getting your first clients and giving the lawn service.
You Can Also Read:
Enamored with the world of golf Jack pursued a degree in Golf Course Management at THE Ohio State University. This career path allowed him to work on some of the highest profile golf courses in the country!  Due to the pandemic, Jack began Inside The Yard as a side hustle that quickly became his main hustle. Since starting the company, Jack has relocated to a homestead in Central Arkansas where he and his wife raise cattle and two little girls.