How To Start A Landscaping Business In NY- Guideline with Experts Suggestion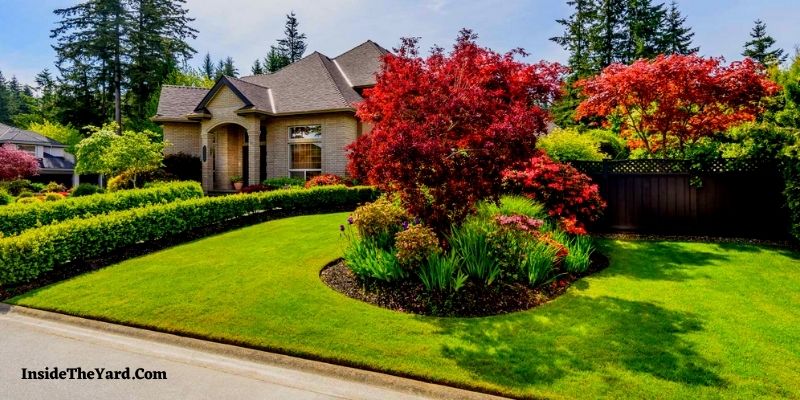 While discovering new ways to furnish and decorate gardens, how about putting in some effort and being your own boss? But how to start a landscaping business in NY? A proper plan with legal to distinctive approaches is mandatory here.
However, you do need to invest a bit or more to start a landscaping business. As the great saying goes:
"You just need a shovel and start knocking on the doors."
In this article, we will cover up all the hacks and tricks on this. It's a plus point if you have experience working in nurseries, public gardens, and florists. If you are a newbie to this, no worries, as we are going to explain everything in detail.
Before You Start A Landscaping Business
For aspiring landscapes, a few things need checking before starting a landscaping business:
The first thing you would need is to dream bigger. And you have to be strongly determined to reach your goals.
Keep a positive mentality. That you are going to satisfy your customers at any rate.
Adopt a Landscaping business plan in order to get everything organized. This business plan should be clear and specific. It should include proper equipment type, budgeting of the tools, an estimate of the labor, pricing of a project and a lot other important factor.
Then, you must have a landscaping business license. In New York State, it is mandatory to have a license for working in the landscape industry.
The New York State Department of Education (NYSDOE) provides this license. To receive the license, you ought to meet the educational as well as experience requirements. So you got to pass the Landscape Architect Registration Examination.
What Tools Do You Need To Start A Landscaping Business?
The essential part of a landscape business is the tools. This is something without which your landscaping business is incomplete and vague.
As a new landscaper, the saw might be expensive for you. If you cannot afford a $2500 saw, then you can go to a rental equipment store. And take it for rent $100 a day. You can either rent or purchase at the relatively cheaper price range.
If you are starting a landscaping business from scratch, we'd recommend you buy all the tools.
Once you buy and use them, the next is all profits. Let's have a look at some of these important tools you need to start a landscaping/lawn care business:
Water table saw: Nothing else beats having a saw like this. It is an amazing tool for making straight cuts. They cost around $2500 each.
Demolition saw: It is a hand-held saw. It helps to cut curves in the pavers. There are also other different tools for cutting pavers. But this is the best among them.
Compactor: It mainly does the job of compacting the base. To let the pavers in, you compact the gravel paths using this tool.
Generator: You MUST have a generator. It is essential for running your landscape business smoothly. Because you need to run the big saws to cut the pavers. Again, you need a generator for welding purposes as It draws too much current. On a new construction site, they don't even have power ready sometimes.
You also need a number of shovels. These include the square mouth, spade, and trench shovels. Additionally, you will need wheelbarrows, tillers, drills, chainsaws, and the list goes on. Get these tools with fiberglass handles. Because they comparatively last longer.
These tools might consume a larger portion of your budget. You can rent these tools from a nearby rental equipment store when you initially start with a limited budget.
Tips: It's essential to keep your tools ready and organized because you have to cram a lot of different tools into one area.
How To Start A Landscaping Business In NY?
You might get confused with all the procedures for starting at this point. So we broke down everything into small sections. So that you can commence step by step and proceed:
1. Choose Your Services
This could be the first step. Perceive a clear idea of your particular niche. In the beginning, you should provide those services that you are good at!
It's a good idea to be particular about your services. Here is a list of common niches or services that you should know about:
Fertilization, Weeding and Pest Control
This is where you are going to work against the pests. You will ensure keeping the grass and plants healthy with proper fertilization. You need to maintain safety measures while controlling the pests.
Landscape Maintenance
This includes the least investment compared to the labor you exert. Here you water the flowers, prune the hedges, mow the yard, cut weeds, and so on.
Deck and Patio Maintenance
This includes the construction and installation of the deck and patio. You should have a maximum idea of the building codes of your project's region.
Landscape Design
This gig lets you work specifically for your clients. It covers both the design and architecture areas. So, you have to build retaining walls and gardens with open terraces. Paving the ways, driveways, etc., are also a part of this gig.
Moreover, you have to convert the vision of your clients into reality. Provided the fact to ensure a subtle, unique design that satisfies your customers.
2. Give Your Business An Identity
You need to conduct some actions for your branding and identity. This includes-
Your Landscaping Business Name
Look for an appropriate business name that goes with the services you offer. Then select a business structure for your company. Make some business cards and open a separate bank account in your business name.
Business Insurance and Licenses
You need insurance to cover up future unwanted accidents. In this regard, general liability insurance is essential. It could be LLC, Sole proprietor, Corporation, and so on.
Also, get employment law liability insurance so that you can deal with your employees regarding their wages and other stuff. Then again, you need to opt for a business license. It usually takes from$15 to$200 yearly. Moreover, you will also receive an Employer Identification Number (EIN) for dealing with taxes.
3. Formulate a Marketing Plan and Strategies
Today's marketing knows no boundaries! And you already know about the different marketing platforms, right? Facebook, Twitter, and Instagram lets you advertise and brand your company efficiently. Then again, homeowners love Pinterest. Simply create a business page, and follow some SEO ranking tricks. You are good to start!
Then there's mouth-to-mouth marketing that works faster! Start telling people your brand name. Start showcasing your work process as much as possible.
4. Deciding on Price and Estimating
Now comes the deciding of prices by allocating different factors. The prices vary according to regions and the project you would undertake.
How You Should Decide On Pricing
While looking at a project, try to make an idea on measuring materials. As in how many materials you need for soil, planting, rocks, and gravel. Then make an assumption of the duration you need to complete the project.
Moreover, estimate the labor costs as well as technological costs.
Split Your Project Into Sections
Break down each project into separate sections. Consider the materials needed for each section as well as the duration. Simultaneously, divide the estimates into sections.
Present Your Customers the Cost of Your Project
Once you break the entire project into sections, present the costs of each individual section. That makes your client realize that you are proceeding with a solid plan. As a result, it develops their interest in your work.
Additionally, it effectively builds trust because they will understand where the money is going.
Besides, they could cut down sections if they want to. Then you don't have to take the hassle of re-writing down a new estimate.
5. Building Client Base
Now comes the most crucial factor of your landscaping business. You should develop a strategy for building a strong client base. Follow these steps for clients:
Real Estate Agents
While looking for the first clients, reach out to the real estate agents. Because they constantly deal with people purchasing new homes. They also do the job for people shifting to new homes. So you might get clients willing to upgrade their landscape.
Local Suppliers
You could develop a healthy relationship with the local suppliers. The same goes for the nurseries, home depot, and local stores where you can buy soil and materials.
6. Branding Your Business
A lawn care business is more like a visual product. So, the more pictures you put up, the more it makes sense.
Utilize proper strategies for branding and marketing your landscape company. Then you will notice a dramatic growth in sales and projects.
Post Every Day On the Digital Platforms
On Facebook and Instagram, you can post pictures every day. On Pinterest, people get a bunch of ideas for their own homes.
Once you set up a page, start advertising. Advertise to different other groups and pages on social media. The more people get to see your content, the more your work gets exposure. That ultimately translates into work projects.
Share The Before and After Pictures
The before-and-after works do great! So before you start your landscaping project, take a tour around the site. Click pictures from different angles.
After you finish your complete landscape work, retake those same pictures. Now make a collage of both photographs and upload them. People will understand the dramatic differences.
Tips For The Upcoming New Landscapers
Conduct enough research before you start a project. Don't hesitate to walk around and measure everything. Clear out all your confusion. Be confident right from this point.
Get your numbers down when you are bidding on projects. Stay calm and take your time while bidding. Figure out the equipment and materials.
When running the project on-site, you would come across compacted gravel paths, and welded steel borders. You'd see these fabricated on the site. Make sure to be careful while organizing them.
For filling the borders, use metal because it lasts forever. It might develop a thin coating of rust on the surface. However, that will really blend well with the landscape nice and solid. Besides, it's gonna keep the gravel out of bedding areas and mulch out of gravel paths.
Make sure to pay fairly to the staff members. Be flexible and work as a team. Ensure to co-operate your team as much as possible.
Reassure customers even after the completion of the project. This works great to retain customers. You can also offer a little extra or bonus on the projects to retain more customers.
Make your team skilled and strong enough to increase repeat customers. Squeeze the best potential out of your team members.
One of the main reasons for a successful lawn maintenance business is strong customer satisfaction. Besides, you should be active in community engagement. Additionally, opening up to your clients, and sharing ideas and thoughts and your opinions also helps a lot. To maximize the customer satisfaction rate, you can keep a 50% profit margin rate.
Work hard to maintain consistency in the quality of your work. Ensure the fact that the quality of your service is top-notch. That itself will sell more projects.
You May Like This Video Too!
Frequently Asked Questions (FAQs)
How much money can you make owning a landscaping business?
If you have a skilled team with all the tools and are efficient in your job, you can make more than 50 grand annually. As stated by the National Association of Landscape Professionals, the landscape industry makes a $93 billion yearly profit.
Do landscapers need to be insured?
Definitely! Since it includes investment and other financial factors, you need insurance to protect yourself from unwanted crises and accidents.
Conclusion
If you live somewhere with a natural and warm climate, then this business could do wonders for you!
However, there will be times when you wouldn't be getting work as fast as you thought earlier. You'd doubt yourself and your potential. But to be successful, you have to keep pushing at it. Try as much as you can. Reach out to more people every new day.
And follow all these steps for how to start a landscaping business in NY. With strong determination and willpower, you can absolutely reach success.
Good luck with your landscaping business!
You Can Also Read:
Enamored with the world of golf Jack pursued a degree in Golf Course Management at THE Ohio State University. This career path allowed him to work on some of the highest profile golf courses in the country!  Due to the pandemic, Jack began Inside The Yard as a side hustle that quickly became his main hustle. Since starting the company, Jack has relocated to a homestead in Central Arkansas where he and his wife raise cattle and two little girls.