Stihl Bg50 Vs Bg55- Which is The Ultimate Solution?
What is the difference between Stihl BG50 and BG55 trimmer?
But you are comparing Stihl bg50 vs Stihl bg55 – which will be the best for you? Do you want to know all about them? Then you are in the right place.
Here you will know every detail about those two products. Get a comparison table to measure your demand and its efficiency. Some basic features are also available here, and you will find some informative, frequently asked questions to clarify any doubt! Please read it all.
Main Difference Between Bg50 Vs Bg55
| | | |
| --- | --- | --- |
| Key Point | Stihl bg50 | Stihl bg55 |
| Blowing Force | 159 MPH | 140 MPH |
| Max Air Velocity | 412 CFM | 417 CFM |
| Engine Power | Gas-power, two-stroke | Gas-power, two-stroke |
| Fuel Capacity | 14.5 fl. Oz fue | 18.3 fl. Oz fuel |
| Weight | 7.9 lbs | 9.0 lbs |
| Noise Level | 70 db | 69 dB |
Engine Power of Both Leaf Blowers
The Stihl bg50 keeps a gas-powered double-stroke engine and will give max 0f 159 MPH airspeed. The air volume rating goes 412 CFM.
The product can provide you with comfort with a weight of 7.9lbs. So, when you go in your lawn with it, you will get pretty easy ways to clean leaves.
Now, it's time to check bg55. The tool comes with 417 CFM max air volume. And the airspeed of the bg55 is of max 159 MPH and 9.20lbs.
The leaf blower can also provide users with a gas-powered double stroke engine. If a leaf blower has good engine power with lightweight, that is the perfect tool to work. As you can see, bg50 and Stihl bg55 contain the same engine power with a weight difference. Then, you should pick the lighter one.
So, after counting the weight and engine power ratio, you may find bg50 easy to handle in the job. But there are more things to consider.
The Efficiency of Both Leaf Blowers
The Stihl bg50 is very handy and comfortable while blowing. As it is so light and you can carry the product everywhere. If a leaf blower is heavy, it kills the mood of working with it for a very long time. But bg50 will never let that happen. It can make sure you clean your lawn with a very cheerful mind.
Not only bg50, but the Stihl bg55 is also very user-friendly. Though it is pretty heavier than bg50, don't worry. The fantastic tool comes with a backpack system. So, you can hold it and carry the device anywhere you want.
You don't have to waste your strength while handling the bg55. So, according to the feature, both are easy to use. But bg50 can work better.
Longevity of Both Leaf Blowers
Depending on the fuel tank capacity, you can understand how much the leaf blower will go longer. Because the more you can have power in your blower, the more time will work for a long time. The stihl bg50 can hold 14.5 fl. Oz. Fuel. And it is an expected range considering the capacity.
But the Stihl bg55 is better in the sector. It contains 18.3 fl. Oz. Fuel. That means you can run the leaf flower longer than bg50. So, when it comes to longevity, bg55 is the better one.
Maintenance of Both Leaf Blowers
Indeed, if you have a leaf blower, you should consider maintenance. You can't keep a leaf blower active for a long time until you protect the tools correctly.
And there is no difference in the care of the bg50 and bg55. It would help keep them in a safe, cold, and clean place. As Stihl bg55 comes with a handy backpack, it is easy to keep it safer than bg50. And the rest of the things are always in your hand.
The Price Difference of Both Leaf Blowers
Budget talks the most than other things as there is the different company which produced bg50 and bg55. So there is not any particular price list. But if you want to buy a Stihl bg50, then $130 to 230 is enough to get one.
And, you can get a bg55 by spending $140 to $240. There will not be much difference in the price when you want to buy the best product from a well-known company. If you have a fair budget, you can count Stihl bg56 c-e vs. bgBG 50 and try for your tool.
Frequently Asked Questions (FAQs)
What is the difference between the bg50 and bg55?
There is some fundamental difference between bg50 and bg55. Bg50 is lighter than bg55. But you can work with bg55 more efficiently than bg50 as the first one has a backpack with it. And the engine power is quite the same for the leaf blowers.
Where is the stihl bg50 made?
You will get Stihl bg50 in America. Yes, America makes the great leaf blower to clean your lawn quickly. It will give the best Stihl quality for all homeowners.
How many ccs is a Stihl bg55?
The Stihl bg55 has 27.2 ccs also comes with a two-year warranty. If you want a budget-friendly leaf blower, you should have this.
Conclusion
Power is the first feature you should count on for a leaf blower. So, when you want to buy a leaf blower, you should select a powerful engine provider. And you can't avoid the power and weight ratio.
There is a matter of controlling the tool while working. When you talk about the leaf blower's efficiency, you are thinking about managing the devices. It would help if you kept the leaf blower in your hand for a long time. So, as now you know all about Stihl bg50 Vs Stihl bg55, it's time to grab one now!
You Can Also Read: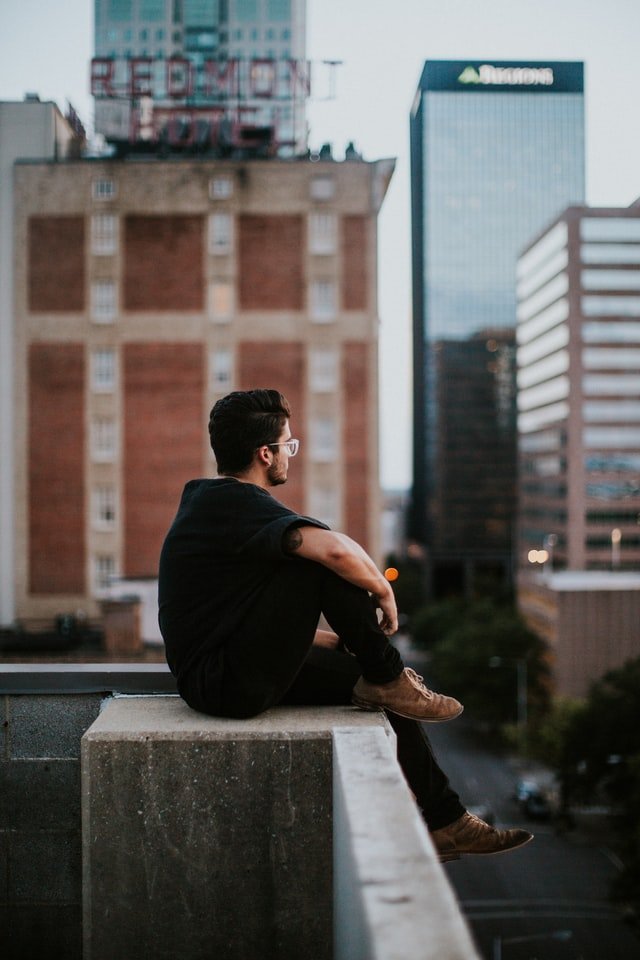 Mark Jaoson
Hi, I'm Mark Jason, the founder Of Inside The Yard. Anyone who feels inspired by the beauty of greenery, welcome to Inside Yard, a place that appreciates gems like you. I and my team would feel honored to have you join us here, where we share multiple contents on maintaining and creating your own green space. Whether it's a garden you dream to make or simply for the love of your potted plant staying at the balcony, we want to help you live and love through this green peace.