Are You Aware of 3 Common Toro Timemaster Problems- Avoidable Also!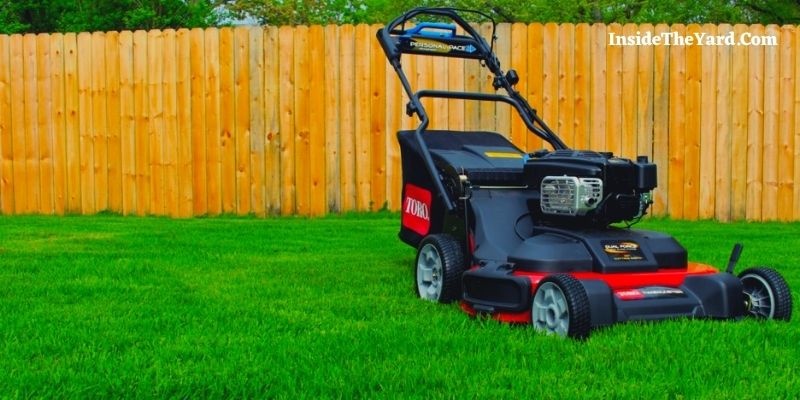 If you are a homeowner with beautiful front and back yards, Toro Time master could be your best friend! However, are you getting your ears filled with Toro Timemaster problems? Those are minor issues that you can fix instantly.
Nevertheless, Toro TImemaster is a powerful lawnmower that saves you a lot of time. How? It includes 40% of cutting spaces along with two 15-inch blades spinning simultaneously. So, you get to mow the lawn in 40% less time.
This article is your ultimate guide if you are looking for solutions of those common problems. Here we are not only going to address the issues. But also share solutions for each of them in detail. So, make sure you read till the end of this piece!
What Are The Most Common Toro Timemaster Problems?
Toro Master is undoubtedly one of the best lawnmowers! With regular yearly maintenance, it can last for a longer period. From starting at the first poll to convenient storage, it is flexible. Moreover, it is faster and quicker.
However, there are 3 most common problems with the Toro Time master. Every lawn/homeowner faces these problems once or more.
Let's get to know about these problems and their solutions to be aware from the first.
| | |
| --- | --- |
| Problems You May Face | Possible Solutions |
| Electric Start Problems | Check cables |
| Transmission problems | Visit manufacturer dealer or try fixing yourself |
| Blades Does not Engage | Toro suggests engaging the blades slowly |
| Other Issues | Follow some troubleshooting steps |
Toro Time Master Electric Start Problems
It is definitely a good and simple electric system. Yet, you might experience some Toro timemaster starting problems. You may not be able to start it even after a couple of polls.
Reasons
The engine spins over whenever you turn the key switch, but there is no spark to the spark plug. As a result, the Toro lawn mower will not start. This is simply because of the cables. It could also be due to the range motion of the brackets. It's a pretty easy fix. We covered this in a few steps for you.
How to Fix
There is a bracket that has a switch for the engine or the starter motor dryer. Whenever the cable pulls forward, it actually has a lever up underneath the flywheels.
There's also a little switch that turns the ignition off. If you follow the cable up, you will notice its bent and frayed portion. Whenever they go up beside a tree or fence, it pulls and stretches the cable. That is why the switch fails to work.
If the cable is totally bent or ruptured, you gotta replace it.
However, try straightening the cable using a little hammer. Be careful doing so, or else you might crush anything beside it.
Push that bracket back. Once you straighten the cable, put it inside the crook or slot.
Pull the cable and adjust it on the inside of the handle. Use a couple of zip ties for this.
Check whether the brackets have a full range of motion.
Now, turn on the engine button and ensure if it creates a spark. Check if your Toro time master starts right away.
Toro Time Master 30 Transmission Problems
Another common problem that the lawnmower owners complain about is a lot the Toro timemaster transmission problem.
Flip your mower over. Look at it if you notice your transmission leaking or breaking. Check the warranty service of your Toro time master.
Usually, they provide service for 3 years from the manufacturing date. However, if you are out of the warranty period, you gotta check out a couple of things.
At first check if the plastic traction lever is an older model. That is what hooks with the cable. The older ones usually strip out, and you wouldn't get full traction because they would be turning inside this plastic part. So, replacing it would be the right choice. The upgraded one is the metal traction lever. You also need to buy a little spacer separately.
Next, inspect the belt. Make sure it is good, stable and not glazed up. Otherwise, it could be slipping. That way, it is not possible to get traction.
Plus, check if your belt has plenty of tension. If there's a spring that holds tension on it, then it might lead to breakage.
Now, let's see the steps to fix this issue yourself.
Get yourself a jack stand and place it on the frame of the mower. This helps to get the wheels off the ground. Don't worry as it's stable and won't harm your feet. If it still concerns you about safety, use two instead of one.
Concentrate on the wheel first. There is a spring that puts tension on the wheel. So you can feel the tension. Try to set the adjuster all the way forward to get all the tension off.
Take a 9/16 socket to take the nut off. Slide the wheel off, and you will see a little skinny washer. This is more like a dust cover.
Next, you need some snap ring pliers. Get the little gear off. Make sure it is good and does not need replacements.
Make a quick check if the teeth are intact, and the gear is tight in the wheel. Inspect the bearings on the wheel as well.
Again, remove the snap ring behind the gear and check that too. Use a pair of pliers to get it around the top.
Take a half-inch socket and take the bolt off. When done, you'd be able to get off the bearing and the adjuster. Make sure that the bearing is not locked up. Do the same on the other side.
Now take the jack standoff and flip the mower on the side. Flip it in such a way that the tilt mower carburetor is facing up. Get yourself a piece of wood or some solid stuff to hold it up.
Now comes the time to replace the transmission part. Bend the cab and slowly remove the belt. It gets more manageable if you take off the pulley first.
Disconnect the spring by grabbing it with a pair of pliers. Take the plastic sleeve off. Take a 3/8 socket and pull these two bolts out.
Clean the clogged grass. Remove the cable using a cable removal tool. Carefully replace the new one. Reinstall the belts and other parts appropriately.
Toro TimeMaster Blades Won't Engage
This is another common issue the lawn owners experience. The blades of your Toro TimeMaster don't engage. As a result, it fails to cut the grass clippings and mulches.
Some reviews say it stalls out when trying to engage the blades. Because the lawn owners often do it too quickly. But the Toro Timemaster instruction says to engage the blades slowly for a smooth transition. That lets the blade engage and cut effectively.
The blades fail to engage. Thereby leading to a huge clump in that area. Sometimes the paint comes off very easily underneath the deck. Scrape off and wash out all the grass clippings. Spray some silicone spray on these areas. That way, there will be no hassle while scraping off grass clippings.
Often the grass being wet sticks to the deck. Sometimes when you are mowing lawns, it gets stuck and clogs up everything. Then it stalls out the engine. So, cleaning the blades and engaging them slowly helps you get rid of this problem.
Troubleshooting Toro Lawn Mower
You might face Toro Timemaster driver problems or pulley problems. Sometimes the engine might fail. In that case, a professional repair could be the only option.
However, you should troubleshoot it before taking it to a repair shop. It's easy-peasy so you should give it a try.
Troubleshooting Steps
Check the oil. If it looks black, then it is probably burnt. If so, change the oil.
Inspect the air filter. You can pull and open it out. Check if it is clean inside, including the foam pre-filter. If not, you gotta clean it or change it.
Look at the gas compartment and check if it's dry or not. Make sure the cap is good and doesn't include any metal things around.
Time to check the blades. Flip it facing the carburetor side up and check the blades. Sharpen them if they are blunt.
Check if the crankshaft is bent or not. If it's bent, you'd see some big bend dink in the blade.
You need to make sure if the engine creates a spark. Get the plugin the boot and touch it with some metal. Give it some poles and check if it makes a spark.
Before you put the spark plug back in, shoot some starting fluid. Don't forget to add some fuel to the tank. Give it a cold start and check if it fires up.
To speed it up, there's an adjusting screw/torque screw/star head screw. Adjust that accordingly, and the lawnmower will speed up.
You May Like This Video Too!
Frequently Asked Questions (FAQs)
Is the Toro Timemaster good on hills?
The Toro Timemaster works great on flat areas and low lands. But it does not perform so well in hilly areas and high lands.
How long does a Toro last?
If you take proper and regular maintenance, it will last for 10-12 years. Regularly inspecting all the parts and taking proper care will last for a longer period. Otherwise, it would cease to function.
What engine is on a Toro TimeMaster?
Toro TimeMaster uses the Briggs & Stratton® 223cc OHV engine. It is popular for its durability.
Conclusion
You might be looking for a lawnmower that gives you a wide path of clean and tidy grass all over the yard. Then the Toro TimeMaster is undoubtedly the best choice. With its 30 inches huge deck, it's going to clear out all the grass clipping and mulches effectively.
Talking about the Toro TimeMaster problems, we hope these step-by-step solutions will work great for your lawnmower. These fixes are easy, and you can do it at home yourself! So before thinking about replacement or taking it to a repair shop, consider trying these fixing methods at home!
Good luck with your lawnmower!
You Can Also Read: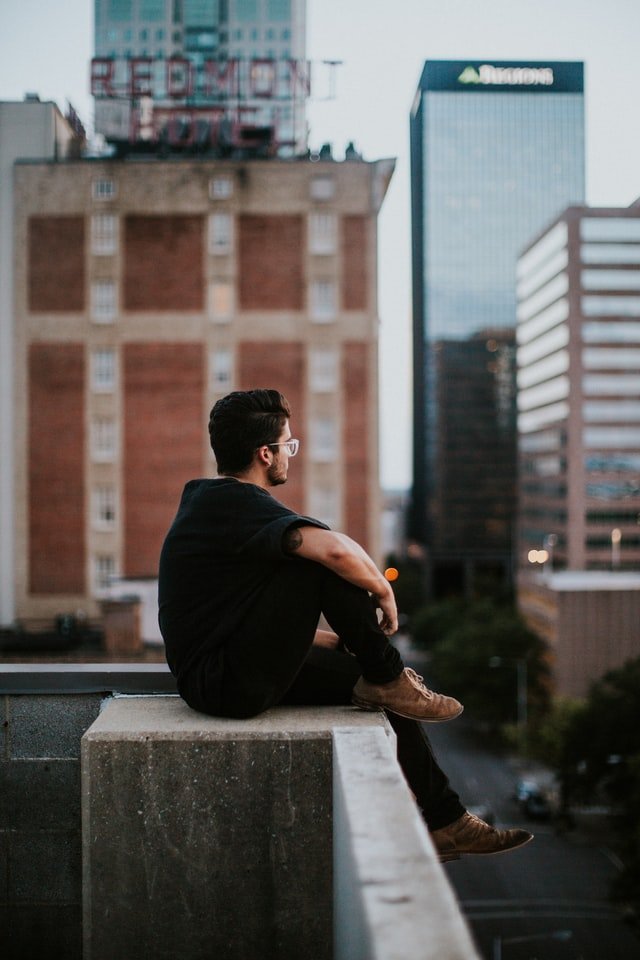 Mark Jaoson
Hi, I'm Mark Jason, the founder Of Inside The Yard. Anyone who feels inspired by the beauty of greenery, welcome to Inside Yard, a place that appreciates gems like you. I and my team would feel honored to have you join us here, where we share multiple contents on maintaining and creating your own green space. Whether it's a garden you dream to make or simply for the love of your potted plant staying at the balcony, we want to help you live and love through this green peace.