What Hydro Oil to Use in Dixie Chopper?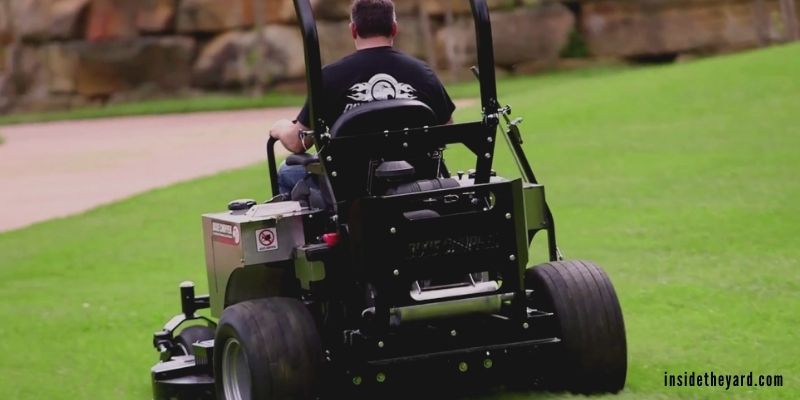 What hydro oil to use in Dixie Chopper? As per the Dixie manual, Dixie Chopper requires any well-branded SAE 10W50, 15W40, 15W50, or 20W50. But are you still confused about which type you should go for as there are so many variants available nowadays?
In this article, you find a complete discussion about the suitable Dixie Chopper hydro oil to give your lawn maintenance job a new level.
What Hydro Oil to Use in Dixie Chopper?
We have already discussed above that Dixie Chopper requires oil grades of 10W50, 15W40, 15W50, or 20W50.
However, you can't use several types of oil with your Dixie Chopper. Manufacturers suggest you use the type of oil that best suits the chopper. Some people recommend you use SAE30 or 5W30 for better performance along with 15W40.
There are many high-quality types of oil available on the market that you can use with the Dixie chopper. One of these is SAE 15W40. Users suggest this oil very often as they get high performance through it. You can get the oil from renowned online stores.
15W-40 has a much better performance compared to the rest of the oil, with high durability. SAE 15w-40 oil will allow your Dixie chopper to run faster.
You will get 1 quart of liquid volume with SAE 15W40 fluid oil. This sort of oil will not only suit the Dixie chopper but also many mowers as well. Make sure you don't use special additives that are harmful to the mowers.
Can You Switch the Factory Recommended Oil Grade?
You should consider some factors as well. The type of oil you tend to use also depends on the type of cooling you use. Basically, if you have an air cooled engine, you should use oil with a higher viscosity, whereas less oil is needed with a water-cooled engine.
Sometimes you may have to change the oil that you use on your mower. No matter if it's a Dixie chopper or something like that, you need to change the oil. If you use other oil, you can replace the oil with 15W-50 as many users have benefitted after using the grade.
Users usually use 15W-40 when there are high operating temperatures. Therefore, it suits the Dixie chopper. So, you can use this oil without any doubt.
Make sure of one crucial thing. If your mower is very new, you should use oil with a lower viscosity. Exceptions can cause you some problems.
A Helpful Tutorial You May Need!
Frequently Asked Questions (FAQs)
What kind of oil does a Dixie Chopper Silver Eagle take?
For Dixie Chopper Silver Eagle, SAE 15W40 type will be most appropriate. It has a high viscosity when cold and a lower viscosity when hot. So, you can use them all season.
What viscosity is hydraulic oil?
Depending on the application, the ideal viscosity range for fluids is usually 10 to 50 mm²/sec. For cold temperatures, the viscosity should range between 10 to 15. And for hot temperatures, it should be between 40 to 50.
Conclusion
Hydraulic oil is what keeps the Dixie Chopper working correctly. The oil itself has many functions, including lubrication of all mechanical parts within the machine. It also serves to cool down high temperatures generated through the engines, transmission, and differentials.
If you were to look at what hydro oil to use in Dixie Chopper, you would need to see the user manual given with your Dixie Chopper. However, this guide will also assist you and doing half of the homework.
You Can Also Read:
Enamored with the world of golf Jack pursued a degree in Golf Course Management at THE Ohio State University. This career path allowed him to work on some of the highest profile golf courses in the country!  Due to the pandemic, Jack began Inside The Yard as a side hustle that quickly became his main hustle. Since starting the company, Jack has relocated to a homestead in Central Arkansas where he and his wife raise cattle and two little girls.