Are Ryobi Chainsaws Any Good? Let's Know It In Details
Are Ryobi chainsaws any good? Yes, they are good. Nearly everybody in this world has undoubtedly heard of the Ryobi company. They are one of the global market leaders regarding power tools.
When you use their power tools, you can cut wood, cut back shrubs, and trim branches while looking nice and feeling great. And Ryobi chainsaws are affordable as well.
In this article, you will find out whether the Ryobi chainsaws are good or not. Also, if they are good, the reasons behind it. So, let's take you to the main discussion without wasting any more time.
Are Ryobi chainsaws any good?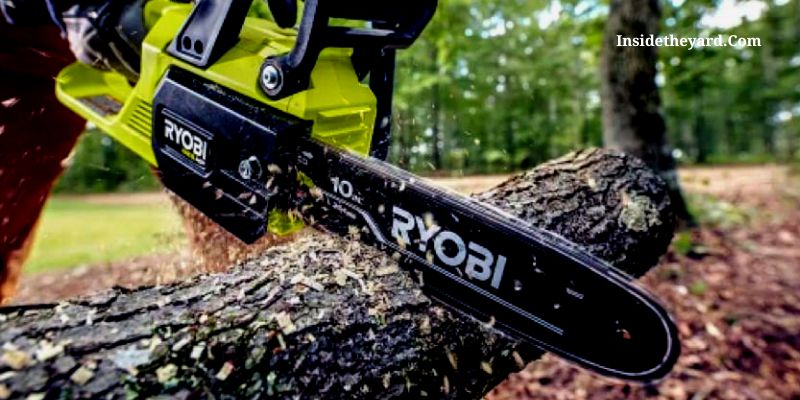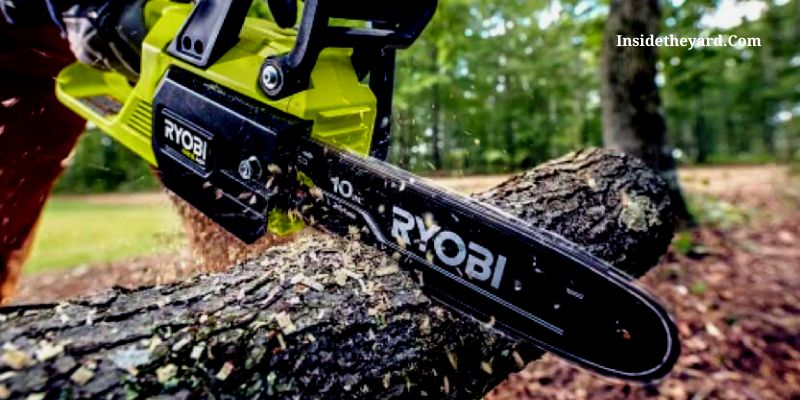 Ryobi chainsaws are worth the investment if you are looking for a durable, reliable, and affordable chainsaw. They may not be the best on the market, but they are certainly worth it. They come with several safety features, such as an auto-oiler and chain brake, which will help to keep your chainsaw in good shape.
The Ryobi chainsaw is an excellent option for those who don't want to spend a lot of money and are looking for a lightweight and compact chainsaw. Ryobi saws are perfect for the occasional user. They are not as powerful as other chainsaws, but they make up for it in their portability and convenience.
Let's look at different Ryobi chainsaws in detail to determine whether they make good chainsaws.
Are Ryobi Gas Chainsaws Any Good?
Ryobi gas chainsaws are more potent than Ryobi's other types of chainsaws. It is why they have been used more times by people than the different types of Ryobi chainsaws. They have significantly fewer disadvantages. According to a Ryobi 18" gas chainsaw review, it is robust and durable. It can easily handle whatever yard work or tree trimming you have planned.
This chainsaw runs on a robust 38cc engine to ensure that you can handle heavy loads. Also, it has an anti-vibration handle. As a result, you will get the softest grip and never need to worry about slipping or dropping the tool, mainly when using it.
The Ryobi 18 inches gas chainsaw also has other features to enhance and improve its performance, including the safe-tip bar, which safeguards against rotational kickback. In addition, it has a side-access chain tensioner and adjustable automatic oiler, which comprises a carrying case. This carrying case will help you to carry this machine with ease.
Are Ryobi Battery Chainsaws Any Good?
These chainsaws are perfect for cutting logs and trees safely. The Ryobi battery chainsaws contain lightweight builds with over-mold handles and vibration dampening all over the entire instrument for a smoother cut.
They also have a good battery life, are excellent for light work, and are much quieter than gas chainsaws. According to a Ryobi 18 40v chainsaw review, this chainsaw is easy to use. It also has adjustable chain tension.
Are Ryobi Electric Chainsaws Any Good?
Ryobi electric chainsaws have come a long way in the past few years, particularly when it comes to their batteries. It was considered one of the most significant flaws of a Ryobi electric chainsaw, but thankfully this is not as bad as it once used to be.
As per a Ryobi 16 chainsaw review, it requires a lot less maintenance than a gas chainsaw. As a result, this chainsaw is excellent for beginners and people who are not the most mechanical-minded.
Are Ryobi Cordless Chainsaws Any Good?
These chainsaws are lithium-operated, seriously charged cordless chainsaws that pack a punch with their power. It brings lots of kick and strength to their charge. As a result, they should never be handled with just one hand.
These cordless chainsaws are great for light work and light cuts. As they are easier and smaller to wield around in the yard, they are perfect for light yard work and light trims. These chainsaws kick on fast and trim branches with speed, ease, and agility.
As per a Ryobi 14-inch chainsaw review, 14-inch cordless chainsaws generally have push-button oilers for longer chain life and easy chain lubrication. In addition, they have side access chain tensioning for simple adjustments.
Are Ryobi Petrol Chainsaws Any Good?
The Ryobi petrol chainsaws are very easy to start. They cut green timber quite well and pretty quickly with ease. These chainsaws are reliable and long-lasting. They also come at an affordable price.
Also Read: how to adjust carb on Ryobi leaf blower
Does Ryobi Make Good Chainsaws?
Yes, after all the above discussion, we can say that Ryobi makes good chainsaws. People love Ryobi chainsaws due to their being incredibly lightweight. As they are made lightweight, they are much simpler to use compared to other chainsaws.
These chainsaws generally have sufficient power; cut well, and are easy to use. Ryobi makes high-quality chainsaws as per its price range. If you want to purchase a chainsaw at a low price, then a Ryobi chainsaw is ideal. Moreover, Ryobi can provide you with a chainsaw for at least three years of warranty.
You May Like This Video Too!
Frequently Asked Questions (FAQs)
How long does a Ryobi chainsaw battery last?
Ryobi chainsaw batteries come in two types: Ryobi 18-volt and Ryobi 40-volt. The 18-volt battery is the most common one, and it lasts for about an hour. The Ryobi chainsaw batteries last for a particular time, depending on your battery type. The 18-volt battery lasts for about an hour, and the 40-volt battery lasts for about two hours.
Is Ryobi a good tool brand?
Yes, it is without any doubt. Ryobi is a well-known brand in the power tool industry. They offer a wide range of tools for people to use. One of their most popular products is the Ryobi ONE+ 18V Lithium-Ion cordless string trimmer and edger. This product is an excellent choice for people who want a reliable, powerful, and easy-to-use trimmer that can do all the jobs around the house.
Who makes Ryobi gas chainsaw?
Ryobi is a Japanese company, one of the world's largest manufacturers of power tools. Ryobi makes a variety of goods and maintains operations in over 30 nations. Nippon Electric Company was initially conceived and established by Shigeo Nobe in 1924. In 1961, following its merger with another firm formerly known as "Ogawa Electric Manufacturing," it was rebranded as "Ryobi." The company's headquarters are located in Tokyo, Japan.
Final Verdict
Finally, we can say that the Ryobi chainsaw line has various options and varieties for tasks of all sizes and shapes. In particular, Ryobi is a leader in producing lightweight equipment that nonetheless packs a powerful punch, boasting power levels comparable to those of gas chainsaws. This high power is the same as its gas chainsaw counterparts.
A lighter chainsaw signifies a more wieldable instrument that you can use for many hours without exhausting it as rapidly as possible with a heavier machine. Every single one of Ryobi's chainsaws has a user-friendly interface built into it. In this article, we have elaborately discussed are Ryobi chainsaws any good. We are hopeful that you have already known that after reading this article.
You Can Also Read:
Enamored with the world of golf Jack pursued a degree in Golf Course Management at THE Ohio State University. This career path allowed him to work on some of the highest profile golf courses in the country!  Due to the pandemic, Jack began Inside The Yard as a side hustle that quickly became his main hustle. Since starting the company, Jack has relocated to a homestead in Central Arkansas where he and his wife raise cattle and two little girls.