How Do I Fix My Redmax Blower Problems?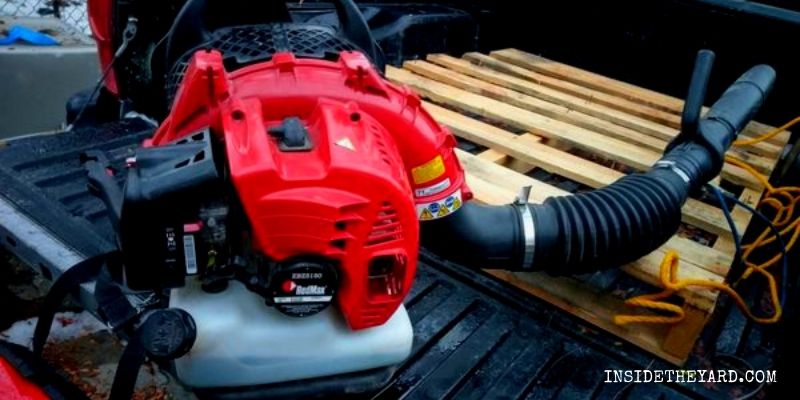 Have issues with your leaf blower? Your Redmax leaf blower doesn't give the performance like before? Don't get stressed. We've got you.
However, this is another page about redmax blower problems that make you read long paragraphs after paragraph and doesn't have a solution to your problems rather it's trying to sell you a new blower. What a sellout!
Well, in this article, you'll be redirected to a step-by-step guide to fix the issues with your Remax blower without having to pay the hardware guy for maintenance.
But first, let's address our problems!
Redmax Blower Problems
First, have a glance on the most common problems that we got the users having in their talk while talking about the Redmax blower.
| | |
| --- | --- |
| Common Blower Problems | Possible Solutions |
| Would not start | Carburetor repair/replacement |
| The fuel doesn't go up | Clear the fuel tube, Carburetor repair/ replacement |
| Performance slowed down | Check for routine maintenance |
| The start switch is not working | Check the throttle cable |
As we can see, in maximum cases fixing the carburetor solves the maximum problems of redmax blower.
But how do you replace the carburetor? Don't worry. We'll teach you even if you're completely new to this. Here's how you can replace your carburetor:
Before You Start
First, let's collect all the tools and materials we'll be needing here. We will need a pair of protective gloves so that the fuel doesn't get stick to your hands: the important one,
A new carburetor. You can easily buy one from a local hardware shop.
A screwdriver to open the bolts. If your blower has multiple-size bolts keep two screwdrivers for convenience—a small and a medium one.
Lastly, an Allen key set and a pair of pliers.
So, the total overview would be:
Skill level: Beginner
Total time: 15-20 mins
Total cost: $20-25 dollar for a carburetor
Fixing Steps for Redmax Blower Issues: Step By Step Instruction
Now that we've done enough brainstorming and have all the required tools let's get started!
Let's see the steps for removing the old carburetor:
Step-1: Ensuring Protection
Wear your protective glasses. Before going to further steps, remove the spark plug to avoid any unwanted sparks. A crucial task if you're working with engines. It saves you from accidental starts and sparks.
Step-2: Loosen the Clamps
The next thing we'll do is, loosen the hose clamps. That way, the air intake hoses can be moved freely out of the way.
Step-3: Remove the Gasket
After those are removed, we can easily remove the air mixture assembly. But make sure that you don't damage this gasket so that you can use it again.
Step-4: Loosen the Carburetor Bolts
There are two bolts in the air mixture assembly. And these two bolts go all the way through the carburetor. Loosen them.
We've to remove 4 things from the carburetor. These two bolts, the throttle cable and the grounding wire. After detaching all these, the carburetor should come off. Remove it.
Step-5: Take out the Carburetor
Now take your new carburetor. Most of the carburetor doesn't come with a new gasket. That's why we have saved the old gasket, and we can use it as a temporary measure. You can replace it with a new one later.
Pro tip: Try to keep a new gasket handy. It saves your time and effort
Now, Steps for installing the new carburetor:
Step-1: Placing & Wiring the New Carburetor
Now put back the throttle cable and grounding wire in the new carburetor just like they were set in the old one. But put those bolts back with the air mixture assembly and reassemble everything.
Step-2: Install the Clamps
Once it's reassembled, install the pressurization tube and connect the fuel feed or tube. Besides that, put some small clamps on them just to make sure that they don't come loose.
Step-3: Recheck All the Settings
Few things to check here. First, if the throttle cable is moving freely. Secondly, that the air mixture control is moving freely, also, there should be no leaks in the tubes. And when you press the primer bulb, you'll notice the fuel is being pressurized. That means everything is working properly.
Step-4: Test Your Blower
Finally, when everything is put back together, reconnect the spark plug wire. Start your blower. It should work now, perfectly fine!
Solutions for Redmax Backpack Blower Problems
If your backpack blower is not giving a performance like earlier and keeps constantly bogging down, it's because of the lack of proper routine maintenance.
There are three components to check for maintenance: the air filter, spark plug, fuel filter. Also, check the throttle cable.
Things to Check When Redmax leaf blower will not start
If the carburetor dies or gets clogged, the leaf blower will not start. Therefore, changing or replacing the carburetor can fix this.
Follow the process mentioned above and get the new like performance back. Before that, check your throttle cable.
If the starting switch doesn't have enough spring and response, it's definitely the cable that has been damaged.
This Video Will Help You Too!
Frequently Asked Questions (FAQs)
How do I fix my Redmax blower?
First, identify the problem. change the carburetor or check the spark wire plug or air filter. You can use our above-mentioned process to fix the problem.
Is RedMax a good leaf blower?
Redmax is probably THE BEST choice in the market. They have everything to ask for from handheld to backpack. They give a really good performance. It also feels quite lightweight and comfortable while using it. Many companies have tried to come up with the same Redmax features. But somehow didn't match up the level.
Is RedMax a good brand?
Redmax is the most popular and sought-after brand in the case of blowers. It's because of their customer satisfaction. They offer different styles of blowers according to consumer demand. Also, they have won multiple achievement awards due to their high product quality.
Conclusion
Getting the right leaf blower that just fits right, is comfortable to use, and is also in your price range is quite rare to find. And when your regular used blower shows problems, especially when you're a professional, it is just disheartening. Therefore, we've provided detailed procedures to fix your redmax blower problems.
You can easily get this work done even you follow the steps properly. And don't forget to disconnect the blower before starting the work.
You Can Also Read:
Enamored with the world of golf Jack pursued a degree in Golf Course Management at THE Ohio State University. This career path allowed him to work on some of the highest profile golf courses in the country!  Due to the pandemic, Jack began Inside The Yard as a side hustle that quickly became his main hustle. Since starting the company, Jack has relocated to a homestead in Central Arkansas where he and his wife raise cattle and two little girls.