How to Bid Trimming Bushes? Know the Right Charge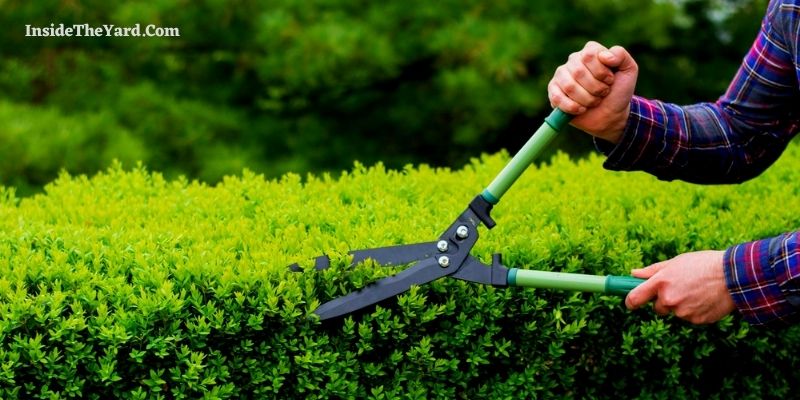 You require convenient maintenance to trim bushes! So how to bid trimming bushes? Frankly, bush trimming expenses rely upon plentiful factors. From arrival to leaving is the ultimate time estimation. People miscalculate the time duration frequently.
Predicting a hedge-trimming undertaking is a daunting job unless you are accustomed to it.
Deep down, the bidding process is a lesson. This discussion will enhance your foresight regarding the bidding operation of cutting bushes in terms of realty.  
Key Takeaways
The cost of trimming bushes depends on the size, location, and complexity of the task.
The average cost of trimming a bush is between $6 to $15 per shrub/ $50 to $75 for an hour.
You can offer additional services such as tree trimming, hedge trimming, and mulching for a better deal.
It is best to charge by the hour or per bush when trimming instead of offering a flat rate. This way, you'll earn more.
Make sure to include a fee for debris hauling and disposal in your bid.
How to Bid Trimming Bushes?
According to the pearl of wisdom, the way you live represents your personality. Well, the most aspiring approach could be keeping your yard elegant.
Expert involvement is a solution for cleaning messy bushes. Most likely, people would want to hire a proficient person.
So how will you measure the cost of shrub removal? One tip set the bid in terms of the hourly rate. Thus, you can save money.
However, bidding follows a range.
Regular Cost Range: $6 to $15 per shrub/ $50 to $75 for in an hour.
National Average Value: $10 for woody plant/ $63 for per hour.
Maximum High End: $20 per shrubbery/ $90 for an hour.
Maximum Low End: $4 per bush/ $25 for an hour.
Mainly cost to remove shrubs hinges on the contractor and residential area. Simply these amounts overall idea for getting hedge trimming service requirement. Due to the fact, manageable or laborious job influences high end or low-end charges.
Cost Assessment Through Bush Size
Either the contractor demands by the bush or per hour, a chubby bush trimming cost more than a small-scale bush. In addition to brush size, the flat rate per bush also escalates. Extent modifies per hour cost, as monster size brush takes much to shorten. That outcomes in an expensive bill.
Short bushes which sizes are less than two feet cost $40.
Moderate bushes which sizes are between two to four feet cost $60.
Bulky bushes, which sizes are between four to six feet, costs $100.
Gigantic bushes, which sizes are over six feet, cost $160.
Cost Assessment Through Time
A professional goes hedge trimming through timing too. Usually, this method is a bit dissimilar from bush sizing. Meanwhile, it's considerably complex to record a track of the total summation of each hedge. Consequently, the landscaper decides to estimate the cost based on time and throw a price regarding that.
Based on the current market, the average amount is approximately $63 each hour. Following the information, the standard low to high expanse is $48 to $79 each hour.
Dominant Factors
Some factors have an impact on the hedge trimming business. These might stimulate the cost of trimming. Keep your eagle eye to know the rest.
Location
When the bushes situate near the fence, building, or formation, it becomes harder to trim. A tight spot or the corner area faces the same fate. Not to mention, open fields are much more effortless to clip the wilderness. As a result, you can demand according to an hour because maneuvering kills plenty of time.
Tips: Don't make the mistake of making a fixed quote of service. Here, you don't know how long the work needs, and in the end, repent for your quote.
Quantity
Cutting a multitude of bushes result in a reasonable price from time to time. More or less you can offer a discount for the massive amount of jobs. During negotiation, ask the client regarding a special offer to have a better deal.
Debris Hauling
After finishing the trimming job, debris turns out, such as leaves twigs, and additional branches have to move out elsewhere. During that situation, you can ask for an extra charge to wipe out the garbage.
Hauling charges are relatively $25 to $100. The cost depends on the amount of scrap. If you can preset a quote for this service, there won't be any chance of a bargain.
Additional Services
There are some extra jobs you would like to accompany with cutting bush. By offering these following services, you can claim a notable charge to the total cost.
At the same time, you can offer a discount from a contractor for availing of bundling services.
Tree Trimming
The majority of landscapers provide tree trimming services along with bushes. You can offer this kind of deal for reducing the cost.
Come on, who doesn't want a manicured landscape atmosphere at an affordable price? Those scrawny overgrown trees don't bring any grace to the yard.
Since trees have various classifications and sizes, the cost also differs under the situation. Inflexibly situated trees and big trees need more expenditure. Thus, it's the basic principle of shrub and tree removal. The cost can be around $75-$1500.
Hedge Trimming
Following the same rule, hedge trimming is also a way of saving up the wallet. Simultaneously, it enhances the beauty of the appearance of your lawn. People misunderstand that bushes and hedges are similar elements. But in reality, they are very distinctive.
A hedge is the sires of bushes planted closely. It entails dispersing technique of cutting from single bushes. Here the location and size play a pivotal role in hedge trimming prices per meter. Well, the expanse is between $ 200 to $800.
Mulching
In general, fresh mulch is all your answer to straighten out the landscape bed. Mulching delivers the best care of a lawn in the most economical way. So, along with the bush trimming, mulching can be asked.
In addition, pricing for mulching varies on bed size and category. There are a handful of classifications such as dyed, rubber, and wood chip. For a cubic yard, it can be charged $15 to $40 to mulch.
This Video Will Help You Too!
Frequently Asked Questions (FAQs)
How Much Should I Charge for Trimming Bushes?
You should charge it through by the per bush or hour. So per bush costs $6 to $15 to cut. Along with that, the per-hour charge is $50 to $75. Most homeowners pay 10 dollars per bush and 63 dollars per hour sequentially, on average.
How Much Should It Cost to Trim Hedges?
Anticipating the difficulty of the work and the time value of hedge trimming is quoted. For per hour, the cost is approximately $48-$79. Thereby, the average payment comes out to 63 dollars. A partial contractor charges slightly below amount or over the amount considering the job.
How Often Do You Trim Hedges?
The ideal time for hedging is early winter and spring. Informal hedges can carry out annually, which is one time in a year. On the contrary, formal hedges take two times a year. There is an exception. Occasionally formal hedges demand thrice in a year.
Final Words
Bidding becomes perplexing when you don't know how to bid trimming bushes.
You should know to value your hard work. So, bid on the right way with the right charges. However, don't overprice the services that may lead you to no work eventually.
Get into the work and start bidding for your next customer to your landscaping service.
You Can Also Read:
Enamored with the world of golf Jack pursued a degree in Golf Course Management at THE Ohio State University. This career path allowed him to work on some of the highest profile golf courses in the country!  Due to the pandemic, Jack began Inside The Yard as a side hustle that quickly became his main hustle. Since starting the company, Jack has relocated to a homestead in Central Arkansas where he and his wife raise cattle and two little girls.