How To Clean Out a Sprinkler Valve Box | Do It In An Easy Way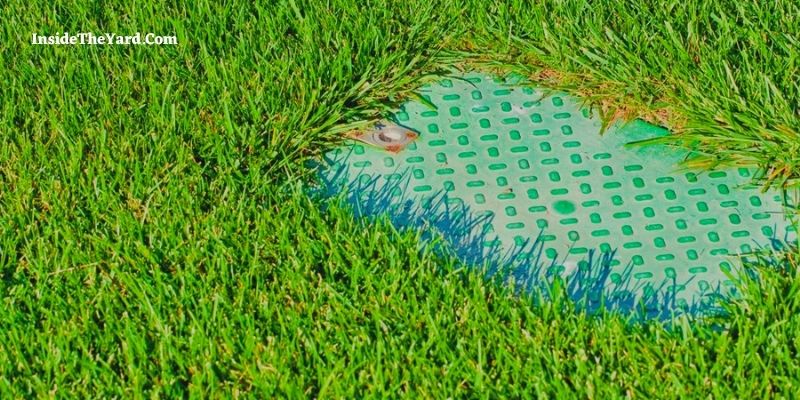 Suppose you are facing the hassle of cleaning out your sprinkler valve box but do not know how to clean out a sprinkler valve box. You can clean using your hands or water hose with higher pressure.
In this article, we will assist you by giving some ideas about cleaning the dirt of the valve box. Not only that, we will discuss cleaning the total irrigation system.
However, as it is natural to mess up the sprinkler valve box, you will get to know how you will clean it in a shorter time. So read the whole content with full concentration.
How To Clean Out a Sprinkler Valve Box?
When you use a rainbird sprinkler to irrigate your lawn and decide to clean the valve box after a certain time, you need to get the answer of how to clean rain bird sprinkler valve.
But the problem is, you may search on the internet, look for ideas, and get different ways. Then what to do when you are confused in picking up the cleaning system.
So we designed our content so that you will become confident to select which way you want to pursue.
However, we can discuss the ways in two ways. These are mentioned below.
Way 1: Clean Using a Water Hose
To meet your query of how to clean sprinkler valve the first approach is to use a water hose.
You can pick a water hose with a high-pressure nozzle. Then stick the water hose in and around the valve box, especially the wires and pipes. You will see, it will make the soil kind of a slurry of rocks, mud, and water.
However, keep doing that until the clogged sprinkler valve box is full of muddy water.
Again, you can use a giant hypodermic needle to get a quick result. Wash the valve box with it, and at a time, it will be clean.
Way 2: Clean Using Your Hands
The second alternative is pretty much easy. It is all about the use of your finger and a soft cloth.
When your sprinkler valve box is open to clean out sprinkler system, you can just put all the parts off the surface.
Next, clean them with a soft cloth using your fingers. But be careful to do that, lest you should get hurt in any wires or anything.
However, after cleaning out, take back all the parts in the valve box. When you look at it cleaned, you will understand your job is done.
Basically, these are the two systems to clean the sprinkler valve box.
How Do I Get Dirt Out Of My Sprinkler Lines?
Well, if it seems tricky, you can know how you get out of your sprinkler lines inside. If you see your sprinkler lines are broken or dirty, you can clean it up simply.
You just need to bring or rent a shop vac and an oil funnel. Then go to the line which one you want to cleanout.
After that, attach the oil funnel with the shop vac tightly.
Now, switch on the Shop vac and enter the oil funnel into the pipe. Then it will do its job.
When you see it is done, clean the pipe point with a soft cloth or a tissue.
Great job. Now your work is done.
How To Clean Out Irrigation System
You should also know how to clean irrigation valves as well as the system. So, you can see the upper lines that are passing on the surface are clean. But the pipes that are dipper are more likely dirty.
You can flash the system with clean water. Just remember, do it thoroughly.
Moreover, then what you have to do is, dip the irrigation pins into disinfectant for at least 10 minutes. If you see there is heavy dirt, then you can dip it for 30 minutes. Then it will be clean.
Oh! You would not need to use any cleaning product to flash the system.
This Video Will Help You Too!
Frequently Asked Questions (FAQs)
How do you clean a sprinkler valve box?
Well, when your sprinkler valve box is filled with dirt, you will need to clean it up. To clean it up you can use a piece of soft cloth so that you can clean it gently. Then you can take off the parts from the sprinkler valve box and rebuild the box. After that, you can put the clean parts on the box.
Why is my sprinkler valve box full of dirt?
Mainly, the reason for the dirt is the gopher, nature, and winters. They naturally push the soil up and the valve box. So it becomes full of dirt. You can avoid this issue by installing gopher wires and landscape fabric. Then fill the box with rocks. Thus, you can keep the valve box free of dirt.
How do you keep roots out of the sprinkler valve boxes?
When you want to clean the sprinkler valve and keep roots out of the boxes, You should bury the pipes in deep. Moreover, Irrigation lateral pipes that are coming from the valves to the sprinkler should be placed at least 12 inches deep. Then you will be able to keep the roots out of the sprinkler valve box.
Should I put rocks in my irrigation valve box?
Oh, sure! You can. Basically, it is an important step to use a base of rocks in any irrigation valve box. Because if you do not use a layer of rock, there is a tendency of filling up the valve box with water, and it will not drain properly. That is why you should put rocks in your irrigation valve box.
Final Verdict
Thus, you can keep the valve box free of dirt by following the tips as mentioned in the frequently asked question. However, you may be able to understand now how to clean out a sprinkler valve box.
To sum up the whole story, basically, the cleaning process of the valve box is not much difficult but tricky. Just you have to follow some steps to get a good result. That's all.
As we personalize every single question, we hope you will get all your answers related to how to clean a sprinkler valve. So, get your answer and start your day's activity of cleaning the valve box.
You Can Also Read:
Enamored with the world of golf Jack pursued a degree in Golf Course Management at THE Ohio State University. This career path allowed him to work on some of the highest profile golf courses in the country!  Due to the pandemic, Jack began Inside The Yard as a side hustle that quickly became his main hustle. Since starting the company, Jack has relocated to a homestead in Central Arkansas where he and his wife raise cattle and two little girls.