How To Repair A Flat Soaker Hose| Must- Try 2 Methods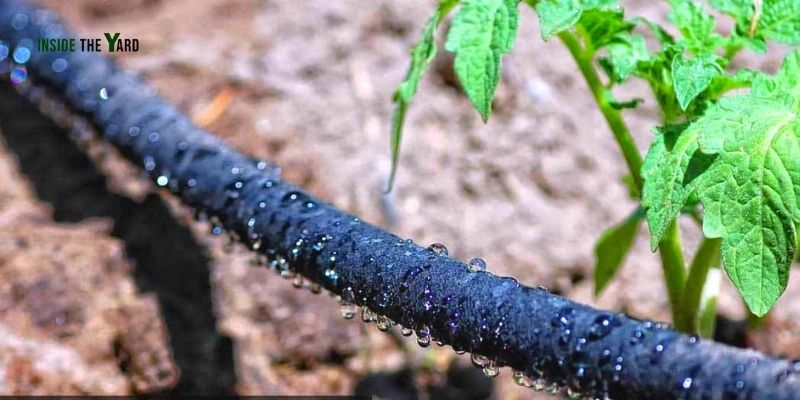 How to repair a flat soaker hose? Well, you can fix the leak by using tape or using a hose repair kit. However, the procedure, what will need to execute the repairing, and all the pros and cons you will find here inside.
This question is coming to your mind, which means you love to use soaker hoses for your garden, and your hose may get leaks or holes. If you are optimistic about our assumption, then you are getting help from this context for sure.
How To Repair a Flat Soaker Hose
Well, first, you have to know when you need to repair the flat hose. Basically, the soaker hose is used as a watering method for the garden. It waters slowly and deeply. But when you see that the soaker hose gets a hole or leak, it won't water smoothly and will wash the soil away. In such cases, it needs repair.
Well, you can repair the soaker hose in 2 simple ways. One is to use a hose repairing kit, and another is to use adhesive tape. But what to do when hose attached but outdoor faucet got leaked?
1. Using Soaker Hose Repair Tape
When someone is thinking about how to fix a flat soaker hose, the first thing that may come to mind is using adhesive tape. Well, we are also recommending using sticky tape to fix a leak.
Nonetheless, the matter is, if the hole is a bit large, then you shouldn't go for it.
If we mention a soaker hose, for instance, Gilmour soaker hose gets a leak, dry out the water and locate it very carefully.
And if you can't locate the leak, turn on the water supply and inspect the leak. Then, when you find out the leak, dry it out and spin some rounds of adhesive tape; it will be better to turn the tape at least 5 to 6 rounds.
However, soaker hose irrigation is like seeping water into the plant's roots. And, if it can't do that, instead it washes away the soil, it won't become worth it, right? However, you have a second option to choose from, in this case.
2. Using Soaker Hose Repair Kit
You can use a kit when you do not get a satisfying result to fix a leak in the soaker irrigation hose. There are several hose repair kits available in the market. You can choose one to repair the leak. Well, the things that will need to use in a hose repair kit are a pair of scissors, a screwdriver, and a soaker hose repair kit.
However, if you are confused about choosing a flat soaker hose repair kit, try out Gilmour Hose mender. Now, let's see how you can use this kit.
First of all, find out the leak and cut both sides of the hose with the scissor where the leak is exiting.
Next, pick the repair kit and loosen the screws.
Then slide the kit over the hose on both sides.
Finally, chase a bit to slide the tube part of the kit into the hose and connect it to both sides. At this point, tighten the screws, and your job is done.
Oh, you should keep in mind when you are using Gilmour flat soaker hose repair kit, make sure the size of the hose and the size of the kit are the same. If the hoses are ½ inch, the mender should be ½ inch. Otherwise, the kit won't work.
By the way, if you see a soaker hose leaking at connection, fix it by wrapping it with tape on the connection. It's straightforward to do.
This Video Will Help You Too!
Frequently Asked Questions (FAQs)
Can you fix a flat soaker hose?
Yes, one can fix the flat garden hoses if there is any leak or hole. To fix the hole, one can use a hose repair kit. At this point, one should cut the hose and install the kit in the cutting area. Then, complete the installation and check one by turning on the waterline.
How do you fix a flatwater hose?
if you see a leak and need to fix a flat water hose, you can easily repair it. To do so, you only need to use adhesive tape and spine the tape at least five or six-round. Then, hopefully, the leak will vanish. Otherwise, you will need to use any hose repair kit.
Are flat soaker hoses better?
Flat soaker hoses are suitable in their particular way. But, if we compare to the round soaker hoses, round hoses are more durable and flexible, but it's quite expensive. On the flip side, the flat soaker hose is quite reasonable in price, and durability is also good. So, both hoses are good in their own ways.
How do you shorten a flat soaker hose?
The only easiest way to shorten the flat hoses is to cut the soaker hose. Make sure you are using a sharp knife while cutting the hose. Cut the area, and which measurement you want to keep the hose. Then properly adjust the connectors.
Conclusion
Well, we may make you understand how to repair a flat soaker hose using a kit very simply. The most exciting matter is, that you can fix the soaking hose within a maximum of 5 minutes. It won't take much time, and you can save money by buying a new hose.
However, if you ask us how do you fix a flat soaker hose, we would say we apply these two ways. If we see the first method will work, we use only tapes. On the flip side, if the leak is a bit bigger, just use a mender. Hopefully, you will be pleased to use the methods.
You Can Also Read:
Enamored with the world of golf Jack pursued a degree in Golf Course Management at THE Ohio State University. This career path allowed him to work on some of the highest profile golf courses in the country!  Due to the pandemic, Jack began Inside The Yard as a side hustle that quickly became his main hustle. Since starting the company, Jack has relocated to a homestead in Central Arkansas where he and his wife raise cattle and two little girls.