2 Effective Humichar Alternatives That You Can Try!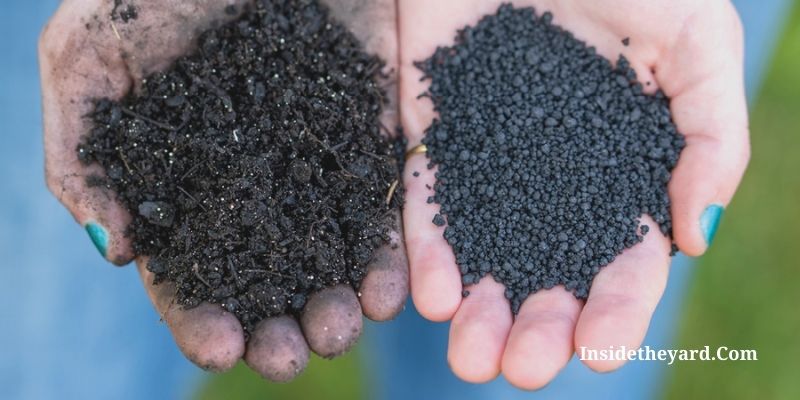 Are there any humichar alternatives? Well, yes, CarbonX and X soil are the two best alternatives.
Although it's true Humichar, Andersons Humic DG Organic Soil Amendment is a premium product and can be quite an expensive deal for many people. This is one of the prime reasons why most garden owners look for alternatives.
So, here in this post, we'll let you know about these affordable and amazing alternatives to Humichar so that even you can get the best deal.
2 Best Humichar Alternatives
Both CarbonX and X soil are amazing soil amendments and can be used for all kinds of grass types throughout the year. Moreover, you also won't need to worry about your grass burning or even harming your soil.
The significant reasons why most people go for humichar alternatives are that these mentioned products are pretty effective during the summer times and won't harm the grass or the roots in any way possible.
Moreover, CarbonX is the base material of all kinds of Carbon Earth products, and when biochar is infused with coated root-promoting peptides and chicken litter, it releases essential nutrients to the roots of the grass and helps them to grow and stay healthy.
Both CarbonX and X soil are straightforward to spread on your lawn, and as soon as these fertilizers get wet, they turn into super healthy soil and can significantly increase the carbon in your soil.
These are the reasons why most people love this as an alternative to the expensive Andersons Humachar. Therefore, we strongly recommend you start watering these fertilizers when you use them on your soil.
Besides, Carbon Pro –G type soil optimizer also works fine and is an ideal alternative to Humachar, as a user shared his experience with Carbon Pro-G in the Lawn Forum.
Even if you want, you can use these amendments for grass seeding, especially during fall. So, these will work perfectly for landscape beds and gardens as well.
Another reason why most garden owners prefer these fertilizers is that they are pretty affordable to enhance the beauty of your grass.
Why Is Biochar So Essential For The Soil?
Biochar is an extremely friendly soil conditioner made through a number of thermochemical processes. Here, we'll talk about biochar's fertilizer value and how it affects soil properties, and how plants use nutrients to grow. When biochar is made from manure and waste at a low temperature, it is an essential source of plant nutrients.
However, nitrogen is the most important one; there are more nutrients in manure/waste biochars than in crop residues.
Biochar's nutrient content and pH are linked to the temperature at which it is pyrolyzed, except for nitrogen. This is because biochar improves the soil's ability to hold on to nutrients, which depends on the biochar's surface charge.
It even helps keep nitrogen and phosphorus in the soil by cutting down on gaseous loss, and it also helps keep phosphorus available by cutting down on the leaching process in the soil. However, biochar has both good and bad effects on soil. After adding biochar, the soil's aggregate stability and water amount all improve.
The bulk density of the soil also decreases. Most of the time, biochar raises the pH of the soil, which affects how many nutrients plants can get.
It also changes the soil's biological properties by increasing enzyme activity, microbial populations, and the biomass of microbial species.
When biochar is added to the soil, it makes it easier for plants to use nutrients and take up nutrients that they need.
This Video Will Help You Too!
Frequently Asked Questions (FAQs)
What is Humichar?
Humichar is a carbon-based and organic soil amendment that consists of 50 percent high-quality humic acid and 50 percent granulated biochar. The humic acid in biochar makes them last for decades and is highly beneficial for the soil.
How do you use humic DG?
If you have a garden or potted plants, humic DG will then surely come in handy. You need to mix 2-3 oz into a gallon of freshwater. This solution should then be sprayed around the roots of existing plants. Don't overdo it. Just ensure sufficient water gets soaked to the root zone. Repeat this once every two weeks.
What's the difference between Humichar and biochar?
The only difference here is that humichar is the only brand of biochar that can be spread on the lawn with a spreader. Moreover, if you want to use biochar, you should only use the selected brands.
Bottom Line
CarbonX and X Soil are undoubtedly among the best humichar alternatives you can try. These premium fertilizers are not only effective but also pretty affordable. You'll also not find any significant adverse effects while using these products.
Moreover, the Carbon Pro-G can be used as many tried and found effective enough.
You Can Also Read:
Enamored with the world of golf Jack pursued a degree in Golf Course Management at THE Ohio State University. This career path allowed him to work on some of the highest profile golf courses in the country!  Due to the pandemic, Jack began Inside The Yard as a side hustle that quickly became his main hustle. Since starting the company, Jack has relocated to a homestead in Central Arkansas where he and his wife raise cattle and two little girls.