Weed Eater String Size Chart- Helping You Choosing The Right String, YES!
What size string for a weed eater should you use? Generally, there is no specific size by the manufacturers, but the size of the line you can use is about .095" for the light work.
So here in this post, we will cover the weed eater string size chart to help us know which trimmer string will last the longest and deliver the best performance.
The weed eater string can be small, but it's essential. It's made of solid materials that can withstand wear and tear.
Besides, the string also needs to be the perfect size for the weed eater head. Otherwise, it will not fit or cut properly.
It will help if you make sure the exact size of the string fits your weed eater, or else it won't be able to do its job.
Weed Eater String Size Chart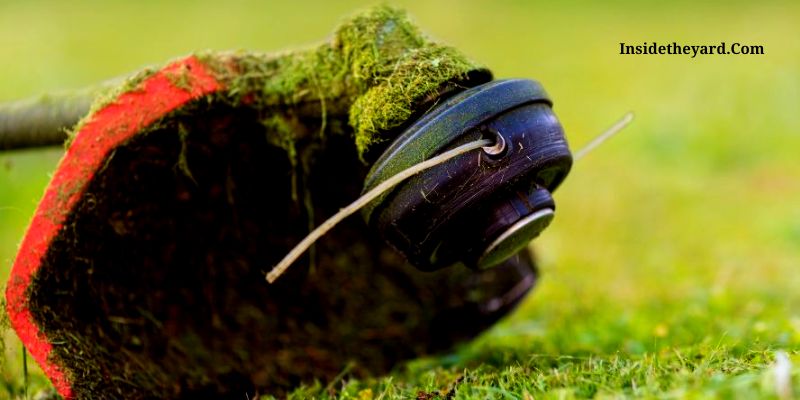 In many ways, we call it trimmer line, weed eater string, and trimmer line, and different types of qualities and prices are available in the market. Each type of string has additional advantages and disadvantages.
Identifying the correct string is the key to the effectiveness of a weed eater. If you choose incorrectly, it can reduce longevity and productivity, and your money might get wasted.
Most consumers are confused and make mistakes in choosing the right and best string to buy and use. Here we will share some guidelines to help you select the best one for the buyer.
Generally, there are three types of string in diameter for different work based on how large the area of your yard is and how thick the grasses are. For more detail, please see the table below:
| | | |
| --- | --- | --- |
| Light Work | From 0.065″ to 0.080″ inches | This string size is usually used for light work, such as in residential yards where weeds are mostly not thicker. |
| Medium Work | From 0.85″ to 0.105″ inches | It's perfect for the yard and bigger garden areas where mostly weeds are heavier and thicker and used for commercial purposes. |
| Heavy Work | From 0.110" to More | This type of weed eater string is mainly used for industrial landscapes, extensive gardens, golf courses, etc., where a vast amount of area needs trimming. |
So far, you do not have a problem measuring weed string size because we have already mentioned it in detail. Now you can decide which string size you should go for to buy.
Weed Eater String Size Based on Shape
However, different shapes of the weed eater strings are also used for various purposes. The performance and cutting power of a string relatively depends on these shapes. We have five different types of shapes are following:
Round: For residential and home use, this rounded shape is standard. It generally lasts longer, is made from solid nylon elements, and is easy to replace.
Multi-sided: This type of string shape is used for commercial and professional use. Its design, like the star shape, pentagon, or square, helps increase the power to trim the big grass or weeds.
Square: Square shape string is excellent for professional use, commercial jobs, and landscapers. It can rip long grass and heavy weeds in less time.
Twisted: This twisted-shaped string is used for commercial areas and for cutting heavy and thick weeds. And it also provides less noise while in action.
Serrated: Its edge is like teeth that increase the ability to cut down the heavier and thicker grass in less time. This serrated-shaped string is the best fit for the property. And it can be used for medium and heavy use.
Here are a few branded strings that consumers mostly use for different uses. We hope it will help you choose the best one.
Echo Weed Eater String
This Echo string is designed as a unique 8-edge design that is durable with forceful power in cutting. This aggressive power originates from its textured shape.
As a result, this design creates less drag while striping in the air. Hence, it provides less noise in operation compared to other string shapes. And during this time, replacing strings does take about 30 seconds.
If you talk about the size of the string, generally, a question comes out – what size string does an echo weed eater take?
Well, the size of the Echo strings might depend on the categories of the work. But the string size of .095 inches would be perfect since it can be used in other models according to your need. And the length of the string is 250 ft long which is ideal for professionals.
We always prefer products that create less noise sound while working. In this sense, this feature is appreciated. This Echo string can easily be adjusted with some models – Black & Decker NCC218, ECHO SRM-225, ECHO SSA-58v, Husqvarna, etc.
Milwaukee Weed Eater String
The Milwaukee string has a twisted design and high-grade polymers, which is ideal for great power in cutting and longer life. This string is also straightforward to install. The trimmer head provides a less loading experience, and it's so simple and easy.
The Milwaukee string has a twisted design to provide excellent power in cutting and longer life. The string is noiseless and able to run for a long time.
For general work, Milwaukee recommends two sizes, such as 0.095 in. x 250 ft. and 0.08 in. x 150 ft.
You May Like This Video Too!
Frequently Asked Questions (FAQs)
What size string does my weed eater take?
It usually depends on how large the yard is and how thicker the weeds are. For the residential work, the string size from 0.065" to 0.080" inches is recommended, and the string size of 0.85" to 0.105" would be perfect for commercial purposes.The resting size from 0.110 "+ will be used for large industrial landscapes, huge gardens, and golf courses.
What size string does my Craftsman weed eater take?
There is no specific size for the Craftsman weed eater, but there is a general rule that the harder application, the thicker the string needs to be. A bigger diameter string enhances the durability and strength of the string, which creates less possibility of breaking and wear-out.
How long should your weed eater string be?
No one can tell you how much length of weed eater string you need, even the suggested length given by the manufacturers. For a comparatively small garden or yard with few obstacles stuff, 100 ft mostly is enough. If you have a medium to large-sized garden with long grass and enough weeds, 140 ft length of the string will be perfect. So, the average length of the weed eater string is 100 ft to 150 ft enough, based on the small to medium-sized garden with no or few obstacles like long grass, fences, etc.
Conclusion
So now you are not confused about selecting the right size of the weed eater string because the weed eater string size chart is already mentioned in detail above. This size chart will guide you in choosing the best trimmer string size based on your work area.
Moreover, after reading this article, it won't be challenging to decide which string shape or size can be helpful or practical for your work based on general use and commercial use or other purposes.
Bear in mind that when you see the yards or gardens with the long grass, heavy weeds, and fences, the thicker string size is ideal because the high thicker string size generates more ability to rip the heavy densely weeds.
You Can Also Read:
Enamored with the world of golf Jack pursued a degree in Golf Course Management at THE Ohio State University. This career path allowed him to work on some of the highest profile golf courses in the country!  Due to the pandemic, Jack began Inside The Yard as a side hustle that quickly became his main hustle. Since starting the company, Jack has relocated to a homestead in Central Arkansas where he and his wife raise cattle and two little girls.