Are Flex Forks Worth It? – Don't Miss It Out!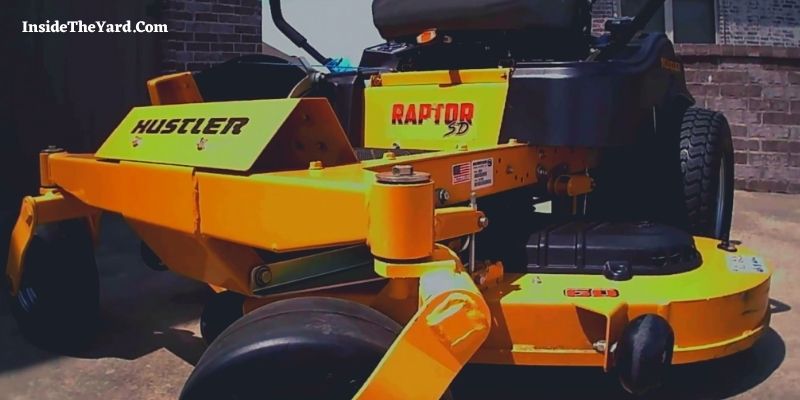 What is a flex fork? Are flex forks worth it? Indeed, Flex forks are worth it for your lawn to make it more even and smooth mowing output.
It's so obvious that we all want to make our living place so beautiful and lively. Be it a product of gardening or a product of decoration, and it should be good-looking and attractive. So, why not try the flex forks. We bet it will be beneficial to you as it reduces the daily hassle of mowing.
If you are confused about buying flex forks for a smooth mowing activity, you are in the right place. Go through this article.
Are Flex Forks Worth It?
Yes, flex forks are worth it. It gives a fantastic experience to the mowers. Do you wish to know why and how? Please read the following-
Increases Efficiency Of The Hustler
As it works as a shock absorber, it allows you to mow faster than the regular rate. Flex forks provide comfort to both vehicle and the worker. You can complete mowing in a brief period of time. So anyone can make more profit in a short time and spend time with family and friends. It increases the efficiency of the machine.
Helps A Smooth And Stress-free Movement
Without flex forks, you may have felt how much hassle it is! While passing over uneven places and edges, again and again, machines may break at any time. So it is suggested to use big dog flex forks to lessen the stress on the mowers. Mowers with flex forks help to overcome the problem and save time.
Allows Even Mowing
Wheels run in conjunction with each front flex fork. So it helps to give an even and beautiful cutting of the grass. Because of the flex forks, the mower deck can move right and left, up and down independently. You can get a smooth and even cut.
Reduces the pressure on the machine
A lot of pressure goes through these machines while mowing. Moreover, you may have to spend a lot of money to repair it many times. By using flex forks, you can get rid of such problems. Flex forks prevent much stress on the hustler and lessen wear and tear on the machine.
What Are Flex Forks?
Basically, flex forks are shock absorbers that look like forks. Scag flex forks and many other types of flex forks are used with the wheels of the hustler. It is helpful to do more mowing in less time.
Why Should You Use Flex Forks?
Every product has some merits and demerits too. For that, we shouldn't judge it only based on demerits. Flex forks help a lot in the case of mowing.
Advantages
It is a very useful product as-
It helps to get an even cut on the grass, increasing the mowing efficiency of hustlers.
Sometimes due to constant ups and downs and rough places, hustlers may get fatigued. That's why flex forks for zero-turn mowers and hustlers are essential. Flex forks reduce the fatigue of the operator.
When you have a lot of lawn to mow, it helps you to tackle the hard work.
It maximizes the lifespan of hustlers.
A Few Drawbacks
Some people complain about scalping while using flex forks on the mowers. As the flex forks are not that lightweight setup, they prevent bouncing and keep the machine stout.
Some brands of mower cause scalping, which means cutting out the grass from the root by exposing the stems. And it causes while hitting a rough spot or a bump. That's not the mower's fault, and it is the fault of the deck. A large deck solves the problem.
Finally, I recommend you buy a good flex fork of a good brand. Flex forks are really worth praising if you can use them properly. The rest is up to you.
You May Like This Video Too!
Frequently Asked Questions (FAQs)
Does Flex Forks Benefit?
Yes, flex forks have a lot of benefits. It helps to lessen wear and tear on the mowers and even cut off the grass. Flex forks prevent excessive pressure and fatigue on the machine.
How Can Flex Forks Improve In Mowing?
As the machine's wheels run in conjunction with the front flex forks, they can move independently. It helps to improve in moving correctly. Mowing gets done within a short time.
Conclusion
Flex forks have a lot of benefits. From cutting even grass to maintaining normal wear and tear, flex forks provide all the offers. You may get extra profits if you work with flex forks professionally. It saves time, I must say.
But what do you think? Are flex forks worth it? You may be puzzled about buying flex forks. Don't worry! We have discussed the variety and usefulness of this product.
If you wish to enjoy the best out of your lawn mowing, go through this article. Maybe you can come up with your desired answer.
You Can Also Read:
Enamored with the world of golf Jack pursued a degree in Golf Course Management at THE Ohio State University. This career path allowed him to work on some of the highest profile golf courses in the country!  Due to the pandemic, Jack began Inside The Yard as a side hustle that quickly became his main hustle. Since starting the company, Jack has relocated to a homestead in Central Arkansas where he and his wife raise cattle and two little girls.