Husqvarna 525L Vs 525LS: Silent Clash for Louder Trimming Results!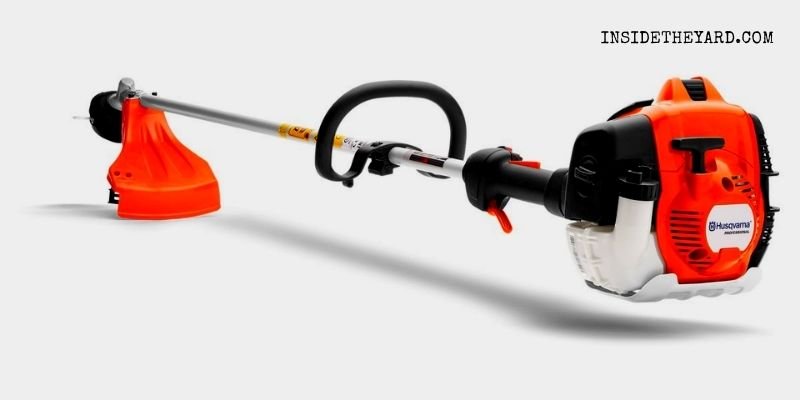 Are you looking for the best string trimmer but stuck on Husqvarna 525L and 525LS? Well, choosing one is quite overwhelming as there are plenty of options available. Different excellent trimmers from the same brand make the decision more difficult. Even creates debates like- Husqvarna 525L vs 525LS.
In this article, we will talk about two specific ideal trimmers from Husqvarna. Undoubtedly both the trimmers work great. But there are still some minor differences.
So, without further ado, let's figure out what's in.
Husqvarna 525L Vs 525LS – Table Comparison
| | | |
| --- | --- | --- |
| Specifications | Husqvarna 525L | Husqvarna 525LS |
| Engine Capacity | 25.4 CC | 25.4 CC |
| Weight | 9.7lbs | 10.14lbs |
| Deck Length | 18.1 inches | 19.3 inches |
| Horse Power | 1.21 horsepower | 1.34 horsepower |
| Price Point | Cheaper than 525LS | Costlier than 525L |
You can see a quick view of these two trimmers from above. Wait, we have done in-depth research and chose one of our tops recommended picks and the other runner-up, too.
Now, let's dig in.
Our Recommended Pick: Husqvarna 525LS- Anti-Vibration Trimmer with Great Horse Power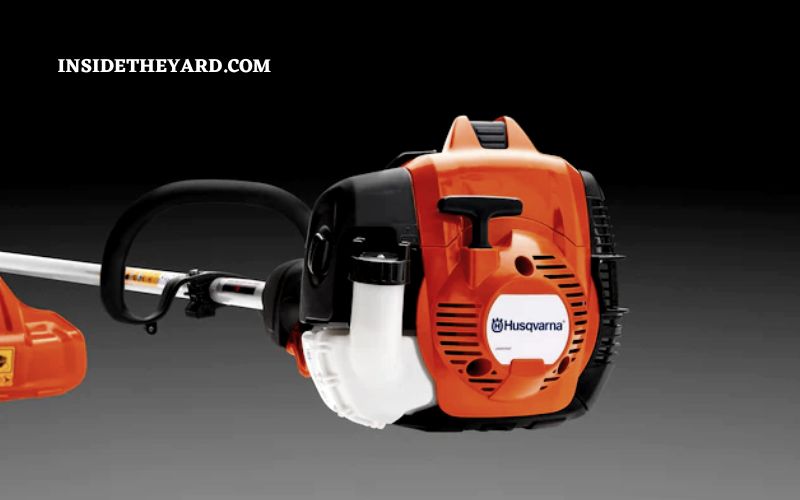 Why choose 525LS?
Husqvarna replaced their 300 series trimmers with the 500 series with a bit of an upgrade. This time in their 525LS trimmer, they have structured the machine with robust quality. It is a 25.4 CC trimmer, which is lightweight as well. The trimmer weighs 10.14lbs and has 1.34 horsepower. It is a commercial trimmer built for solid use.
The most fabulous feature of Husqvarna 525LS is, it comes with an auto returning stop switch. It is a spring system switch. Once you are done with trimming, push the stop switch to turn the engine off. Right after that, it will go back to its position.
Anti-Vibration Technology
One more additional feature that Husqvarna added to the 525LS is the anti-vibrating technology. In the previous Husqvarna trimmers, users did complain a lot about the vibration. So, this time they have tried to omit that while the machine is in use. So, now you don't have to face that irritating vibration after a long time using the trimmer.
More Horsepower for Effective Trimming
Horse Power is something that determines an engine's working capacity. So, undoubtedly more horsepower means more effective work in the engine. In Husqvarna 525LS, the HP is high, so the machine works just fine and is super smooth. Besides, you will not face interrupted trimming as a result of this little addition.
Husqvarna 525LS Is Suitable for Overall Trimming and Edging
Surprisingly, instead of being a string trimmer, you can use the Husqvarna 525LS for edging as well. When tidying up the lawn with a trimmer, most users complain that they can not edge. Keeping the problem in mind, Husqvarna worked on this feature on the 525LS. So, you can trim the grass straight and do edging as well. You can take the trimmer upside down, and it will still work smoothly.
What Can You Do with a Husqvarna 525LS?
You can pretty much do every grass trimming work with Husqvarna 525LS. As it is built with supreme quality, it can handle what you do. No matter if the grass is thin or thick, it will do its job correctly.
Just be careful about handling the machine. When you use the trimmer for a while, it gets hot. You may burn yourself if you rest your hand on the device while using it.
Our Runner Up: Husqvarna 525L- Lower-Power Trimmer with Lighter Weight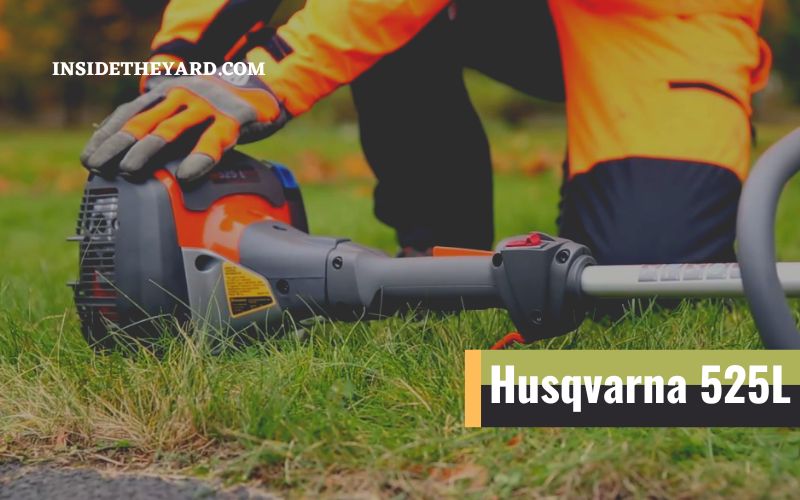 Why choose 525L?
Husqvarna 525L is a trimmer that got good popularity from the very beginning of its launch. This specific trimmer seems very budget-friendly and cost-effective for most users. You can surely rely on this trimmer for years to wipe out the grass on your lawn.
Besides, the spooling replacement is also straightforward in this trimmer. You don't need to spend some more money to get it done by professionals. Stock some spool coils earlier. When it is time to change, do it on your own. You need to hit the tabs in the spool, and it will come out. Fill in the new spool and fit again. You are done.
Lower Horse Power and Weight Reduction
Husqvarna 525L has 1.21 horsepower and weighs 9.7lbs. You can see both the HP and weight is lower than the 525LS. But still, 1.21 horsepower is enough for doing the work. You can use the half throttle in this trimmer for thinner grass. And you can use full throttle for thicker grass.
Besides, the reduced weight makes the trimmer easier to lift and carry. You won't get many difficulties lifting its holding and moving around the places. So, it does not put excess pressure on your hand and makes the work much more manageable.
Performance in Trimming Grass
Overall, Husqvarna 525L gives an outstanding performance in trimming grass. You need to press the prime bolt usually 6 to 7 times. Then press the choke in and pull the cord a couple of times. Then you are done, the machine will start, and you can begin to work.
Some real users reported, that this model trimmer works well in the straight position but not upside down. So, you can not use the trimmer in that way. If you do, it will start to give you a noisy vibration and won't work correctly.
Is Husqvarna 525L a Good Choice for Edging?
Husqvarna 525L is not a good choice for edging. We already know that this model does not have anti-vibration technology, so the experience may be unpleasant. You can use an edge trimmer instead with a guard for the purpose.
No Interchangeable Shaft
Another fact about Husqvarna 525L is, that the shaft is not interchangeable. So, you can not attach any other tool. It is a string trimmer only. So, you may need to get another device if you want an add-up.
Frequently Asked Questions (FAQs)
What is the difference between Husqvarna 525L and 525LS?
The key difference between Husqvarna 525L and 525LS is the anti-vibrating technology and horsepower. You are going to get the best in Husqvarna 525LS. The ridge length is also different. The 525L has an 18.1 inches ridge length, and the 525LS has a 19.3 inches longer ridge length.
How many CCs is a Husqvarna 525LS?
Husqvarna 525LS is 25.4 CC. It works for all trimming jobs. With a more extended deck, it makes the work easier. You can use the machine in both half and full throttle smoothly.
Which Trimmer Wins the Clash?
As we learned about all the differences between Husqvarna 525L vs 525LS, it becomes clear that the 525LS wins the clash. But still, you can not say the 525L is a bad one because both the models vary in price.
For better service, Husqvarna spent more time, energy, and technology to build the 525LS. That's why it costs more. And with a little more minor feature, the 525L becomes the best trimmer on budget.
So, if you are good to go with the cut-ups on features, then why spend more? Go with the Husqvarna 525l. But if you are ready to spend some extra and want everything in it to get the best experience, then Husqvarna 525LS is the best suit for you.
You Can Also Read:
Enamored with the world of golf Jack pursued a degree in Golf Course Management at THE Ohio State University. This career path allowed him to work on some of the highest profile golf courses in the country!  Due to the pandemic, Jack began Inside The Yard as a side hustle that quickly became his main hustle. Since starting the company, Jack has relocated to a homestead in Central Arkansas where he and his wife raise cattle and two little girls.