When Is It Too Late To Scalp Your Lawn? Know The Accurate Time
When is it too late to scalp your lawn? Ok, It is the time when the grass cannot recover itself and change its green look.
Scalping removes dormant and old straw shape grass turf, giving an earlier green-up look. It also takes away the weed problems of soil throughout the summer.
However, you may think that it is too late to scalp those grasses. So this article will provide you with a clear concept of the scalping period and related to scalping tips.
When Is It Too Late To Scalp Your Lawn?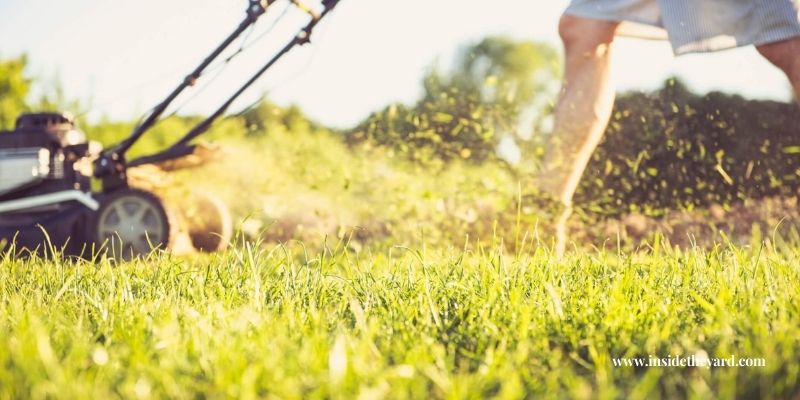 Well, Bermuda grass is more used in the scalping of lawn care. Using scalping can limit the grasses' height by providing training to grow with various height limits.
It is necessary to scalp your lawn to remove the built-up thatch and lawn diseases. Therefore knowing the appropriate time for scalping is essential.
Scalping is suitable in the mid-season of spring. But You must know that if you scalp after the spring, you may damage the green surface, and it will take an uneven lawn look.
Should You Scalp Your Lawn Before Winter?
Generally, the best time is early spring, not early winter, when scalping. Cause there is a solid reason behind it. The reason is the problem of frost. Frost contains water in gas form that fills the grass with moisture.
Moreover, frost makes it hard on your mower cutting machine. It makes the mower slippery to cut the grasses evenly. As a result, you may face the problem of poorly cutting grasses to torn and tear.
Wet grass filled with moisture is the main reason to spread fungal infection. Moreover, In winter, you may find the blade of grass in a dormant situation.
So, scalping your lawn before winter is not appropriate. Rather than early spring is best for scalping.
What To Do If You Scalp Your Lawn?
Scalping your lawn is the must-doing thing to make your uneven lawn more perfect and give a smooth carpet effect. It is due to passing the sunlight more easily and exposing the soil area. It also makes the warm surface of the grass.
If you don't know what is the procedure to scalp your lawn, then I have to say that it is an easy and manageable procedure to follow:
You May Like This Video Too!
Frequently Asked Questions (FAQs)
When Can I Scalp My Lawn?
You should choose the lawn for scalping in spring or before spring. This time will provide better sunlight to take the nutrients from the soil and create a robust root system.
If you choose to scalp in early spring, you have to cut the grasses at a lower height. Lower height will ultimately limit the grass growth. As a result, in mid-spring, the grasses take the carpet shape by growing in the horizontal shape format.
Is Scalping The Same As Dethatching?
Dethatching process revives your lawn area from the old thatch layer. So when your green lawn takes a brownish color look, it is probably the time for dethatching your yard.
On the contrary, scalping is shaping the grasses by cutting at the lowest to limit their growth.
Conclusion
When is it too late to scalp your lawn? Probably, sometimes, you may be so late to take care of your lawn ideally and forget to scalp the lawn area.
If the spring season is gone, then probably it is too late. So, note that scalping in early spring or mid-spring is best for your lawn to make green.
You Can Also Read:
Enamored with the world of golf Jack pursued a degree in Golf Course Management at THE Ohio State University. This career path allowed him to work on some of the highest profile golf courses in the country!  Due to the pandemic, Jack began Inside The Yard as a side hustle that quickly became his main hustle. Since starting the company, Jack has relocated to a homestead in Central Arkansas where he and his wife raise cattle and two little girls.