Did You Know Who Makes Rural King Tractors?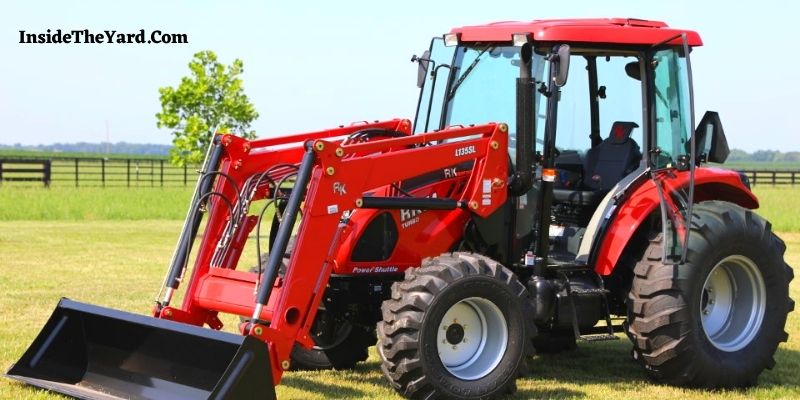 The name Rural King Tractor speaks for itself in terms of quality and reliability. Often referred to as RK tractors, their reputation is solid, and it's no wonder you're curious about who makes them. Interestingly, these tractors are manufactured in South Korea.
In this article, we dive deeper into the topic, exploring not only the positive aspects but also addressing any potential issues with Rural King Tractors. By the end, you'll have a comprehensive understanding of the manufacturer behind these powerful machines.
So, stay with us as we reveal all there is to know about the creator of Rural King Tractors!
What Company Makes Rural King Tractors?
Rural King Tractors are produced by one of South Korea's top agricultural machinery manufacturers — TYM.
Established on September 28, 1951, as TongYang Moolsan Co. Ltd, the corporation rebranded itself as TYM in March 2021, giving the name a more modern and sophisticated touch.
TYM specializes in manufacturing various agricultural machinery, which they have built a strong reputation in the industry for. Their product range not only includes the impressive RK Tractor but also encompasses other essential equipment — such as tractors, rice transplanters, binders, combine harvesters, power tillers, cultivators, and diesel engines.
From its humble beginnings in Busan over 70 years ago, TYM has expanded its reach to serve over 40 countries across Europe, Asia, and America, including the USA. This growth showcases the company's dedication to providing quality products and services worldwide.
TYM's extensive global service area has made the company a familiar name in the agricultural machinery industry and ensures that its quality machines can be accessed by customers all around the world. The company's innovative product designs and commitment to quality have earned it the title of being one of the most customer-satisfying brands.
So, regardless of which country you call home, you can confidently invest in a Rural King Tractor, knowing that it is backed by a reputable manufacturer.
These tractors feature best-in-class diesel engines from Yanmar (19-55HP) and Deutz (74HP). The final assembly of these robust machines takes place in Waverly, OH, and Williston, FL.
In addition to the tractors themselves, RK by King Kutter 3-Pt. equipment is produced by King Kutter in Winfield, AL. Tires and wheels are sourced from industry leader Titan International, based in the Midwest.
To learn more about TYM and its offerings, you can visit its official website.
A Brief Introduction to Rural King Tractors
By now, you should have a good understanding of the company responsible for creating Rural King Tractors. Let's delve a little deeper into the tractors themselves and what sets them apart.
<iframe width="560″ height="315″ src="https://www.youtube.com/embed/3dQGS6yh-40″ title="YouTube video player" frameborder="0″ allow="accelerometer; autoplay; clipboard-write; encrypted-media; gyroscope; picture-in-picture; web-share" allowfullscreen></iframe>
TYM, the manufacturer of Rural King Tractors, places great emphasis on research, innovation, performance, and technology before investing in any machinery production. This dedication ensures that each product, including the RK Tractor, is nothing short of a masterpiece.
In the following sections, we will explore some key aspects that make Rural King Tractors stand out in the agricultural machinery market.
Design & Features
At first glance, the design of RK tractors is both advanced and minimalist, making them visually appealing to customers. Despite their compact size, these tractors pack a powerful punch in terms of performance, ensuring that their small stature doesn't compromise on functionality.
The manageable dimensions of RK tractors make them easy to maintain and maneuver, providing added convenience for users. The two headlights mounted on the front resemble eyes, adding a unique touch to the overall design.
However, it's worth noting that these tractors do not come with a roof or canopy. As a result, operating them under hot or sunny conditions may be challenging. For your safety and comfort, it is advisable to wear protective gear such as a hat when using an RK tractor in such weather.
RK tractors offer an attractive yet practical design that combines simplicity with advanced features — ensuring a reliable and efficient machine for your agricultural needs.
Performance & Reliability
There are several series of RK tractors available in the market, each reflecting improvements and updates made by the manufacturer. It is always recommended to opt for the latest model to benefit from these enhancements and ensure top-notch performance.
A close examination of RK tractor reviews reveals some vital information about their performance capabilities. The powerful engines equip these machines with the necessary strength to tackle heavy-duty tasks on your farm, making them reliable workhorses.
Equipped with a 3-range hydrostatic transmission, RK tractors are highly responsive and easy to operate. This feature contributes to their excellent performance in various agricultural applications.
One of the most significant advantages of investing in an RK tractor is the 8-year warranty provided for the powertrain. This warranty demonstrates the manufacturer's confidence in the durability and reliability of their product, giving you peace of mind when purchasing one of these machines.
RK tractors offer outstanding performance, adaptability, and longevity, making them a wise investment for those seeking a dependable partner in their farming endeavors.
Potential Issues
While TYM Corporation has earned a positive reputation in the tractor manufacturing industry, some concerns have arisen regarding Rural King Tractors specifically.
The first issue relates to repairs. Although the company distributes its products globally and offers warranties, it can be challenging to access repair services when a tractor is damaged due to accidents or other factors. This difficulty may stem from the limited availability of service centers or specialized technicians in certain areas.
The second concern involves TYM's status as a publicly-owned corporation. As a result, they may not always exercise the level of patience required for long-term investments in product development or customer support. This approach could potentially impact their ability to consistently deliver top-quality products and services to their customers.
Despite these issues, it is essential to consider the overall quality and performance offered by Rural King Tractors. While no product is without its flaws, many users find that the advantages far outweigh any potential drawbacks.
Addressing the Misconception of Percevieng RK Tractors as "Junk"
It is unfair to label Rural King Tractors as "junk," given their humble beginnings and impressive growth in providing services worldwide.
Proper maintenance is crucial for any tractor brand; otherwise, even the best machines can deteriorate in quality and performance.
Some landowners might perceive Rural King Tractors as lacking in workability or durability. However, our research and analysis of user reviews indicate that their quality and performance are reasonably good, especially when considering their competitive pricing.
Related: Rural King Tractors Are Junk, or It's Just a Myth?
Investing in a Rural King Tractor can be a smart decision for those seeking an affordable and reliable machine for their agricultural needs. The attractive price point further strengthens the case for choosing one of these tractors.
You May Like This Video, Too!
FAQ
What tractor brands are made by TYM?
TYM manufactures tractors for various companies. Some of these brands include:
Allmand Tractors
BGU Tractors
Cabela's Tractors
Donvita Tractors
Harman Tractors
Keroty Tractors
Lamborghini Tractors
Mahindra Tractors
Millennium Tractors
Montana Tractors
Nibbi Tractors
RK Tractors
Scorpion Tractors
Zetor Tractors
As for the RK tractor series, the company offers a variety of models, including popular ones such as the RK24 and RK37 series.
This list demonstrates the diverse range of tractor brands that rely on TYM's expertise and manufacturing capabilities to produce high-quality agricultural machinery for their customers worldwide.
Is TYM a reliable tractor manufacturer?
Yes, indeed, TYM has built a reputation for manufacturing reliable tractors. The company consistently prioritizes quality and innovation in its products, resulting in high-performing, durable machines.
Is Rural King a good tractor?
Yes, Rural King tractors have earned a reputation for being reliable and efficient machines, making them an excellent choice for your farming needs.
Although they may appear compact in size, these tractors boast a combination of advanced features, user-friendly operation, durable build quality, and powerful engines that enable them to handle various agricultural tasks with ease.
Conclusion
Throughout this article, we have covered crucial information about Rural King Tractors and their manufacturer to provide a clear understanding of who produces these reliable machines. If you have followed along, you should now be well informed on the subject.
TYM Corporation is the official manufacturer of RK tractors, and we have delved into various aspects of the company's history, products, and services. Additionally, we addressed potential concerns related to these tractors, offering a balanced perspective for your consideration.
We hope that this comprehensive overview proves valuable in helping you make an informed decision when it comes to investing in a Rural King Tractor for your agricultural needs.
You Can Also Read:
Enamored with the world of golf Jack pursued a degree in Golf Course Management at THE Ohio State University. This career path allowed him to work on some of the highest profile golf courses in the country!  Due to the pandemic, Jack began Inside The Yard as a side hustle that quickly became his main hustle. Since starting the company, Jack has relocated to a homestead in Central Arkansas where he and his wife raise cattle and two little girls.