Did You Know Who Makes Rural King Tractors?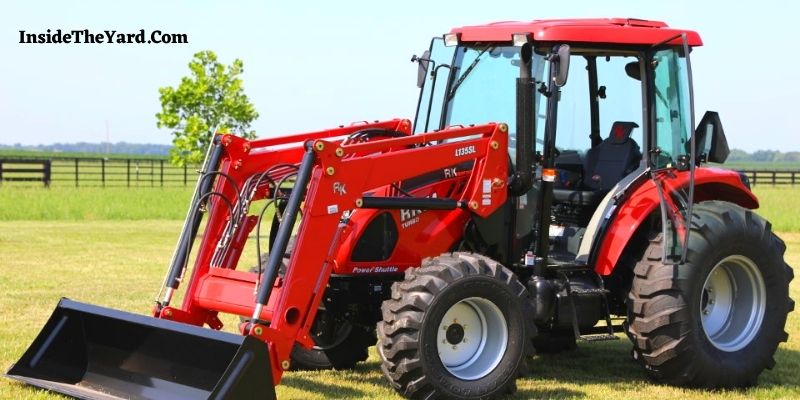 The name Rural King Tractor is enough to prove its worth. The short form of Rural King Tractor is RK tractor. As you have already heard, it is a solid product; you will surely be interested to know who makes rural king tractors. It is basically made in South Korea.
Well, we are going to discuss this theme widely. Not only the good side but we will tell you if there are any problems with the Rural King Tractor. So, stay with us to know all the details about the manufacturer of Rural King Tractor.
Who Makes Rural King Tractors
One of the best agricultural machinery manufacturing companies in South Korea called TYM makes the Rural King Tractor. TYM means Tong Yang Moolsan.
Including some important agricultural tools, they produce the incredible Rural King Tractor, and the service area for the company is worldwide.
So, whoever you are from which country, you can get the Rural King Tractor if you want to buy.
What Company Makes Rural King Tractors?
As mentioned above, TYM company makes the Rural King Tractors.
The history started on 28 September 1951 when it was known as Tong Yang Moolsan. Then in 2020, the corporation introduced itself as TYM, which makes the brand name classier now.
They make tractors, rice transplanters, binders, combine harvesters, power tillers, cultivators, diesel engines, etc. The headquarter of the TYM is in South Korea.
70 years ago, they made their office in Busan, and now they are eligible to serve more than 40 countries, including Europe, Asia, America, USA. This is satisfying.
At first, the company creates unique designs for their products. Then they manufacture them by maintaining the best quality.
After that, they sell their superior products to their customers. They get buyer from all around the world.
The global network makes the TYM company familiar to the world. With their innovative product design and quality, they receive the best customer satisfying title. For more information, you can visit the TYM page.
Some Little Acquaintance with Rural King Tractor
We hope you gathered enough information about the company that makes the Rural King Tractor. Now, let's grab some details about the Rural King Tractor.
Before investing in any machines, they give their most priority to research, innovation, performance and technology. So, they can create a masterpiece, and the Rural King Tractor is one of the masterpieces.
Design
The design is a very advanced but simple-looking tractor. Customers will be attracted at first sight.
The RK tractors are small in size, so you can maintain them effortlessly. The important thing is, it is only tiny in size, not with the action. Its two headlights look like its eyes.
This tractor has no roof, so it's pretty hard to drive on a hot sunny day. So, you should wear a hat for your safety.
Performance
You will get many series of RK tractors in the market. You should always buy the latest one because they improve their services regularly.
After carefully observing the RK tractors review, we get some crucial data about its performance. The powerful engine ensures great power for massive duties on your farm. This tractor is very active with 3-range hydrostatic transmission. Furthermore, you will receive an 8 years warranty for the powertrain.
Any Problem With Rural King Tractors?
TYM corporation is very promising in the tractor manufacturing industry, but there have been some issues with the Rural King Tractor.
The first one is the repairing problem. We told you that they supply products all over the world. But, when the tractor is destroyed by any accident or other reason, it is hard to repair it although they provide a warranty.
The second one, as they are a publicly owned corporation, does not have the patience they should hold for the investment.
Why People Think Rural King Tractors Are Junk
Thinking of Rural King Tractors as junk is not pleasant because they come from a little beginning and now provide their service across the world. If you do not take care of the tractor, every brand will be junk for you.
Some people think this tractor is a kind of junk with workability. From our research and analyzing the rural tractors reviews, we can say that the quality and performance are not so bad according to the price.
So, if you purchase a Rural King Tractor, it is not a bad idea at all. The affordable prices make the probability stronger.
You May Like This Video Too!
Frequently Asked Questions (FAQs)
What tractor brands are made by TYM?
The TYM company manufactures the tractor brand name the Rural King Tractor. There are many series available of RK tractors, such as the RK24 and RK37 series.
Is TYM a good tractor?
Yes, TYM produces promising tractors like RK tractors. They always ensure remarkable quality and extraordinary design for you.
Is Rural King a good tractor?
Yes, Rural King is a very good tractor. And this tractor is favorable for your farm. It looks small with strong engines.
Final Verdict
We try to mention all the essential information about the Rural King Tractor as well as the manufacturer of them. You should get an apparent view of who makes rural king tractors if you do not miss any part of this article.
TYM corporation is the legal manufacturer of the RK tractors. We provide you with all the necessary information about the company. Moreover, we discuss the problems with this tractor. We expect this article will be precious for you.
You Can Also Read:
Enamored with the world of golf Jack pursued a degree in Golf Course Management at THE Ohio State University. This career path allowed him to work on some of the highest profile golf courses in the country!  Due to the pandemic, Jack began Inside The Yard as a side hustle that quickly became his main hustle. Since starting the company, Jack has relocated to a homestead in Central Arkansas where he and his wife raise cattle and two little girls.