Can You Mix Pre Emergent with Post Emergent?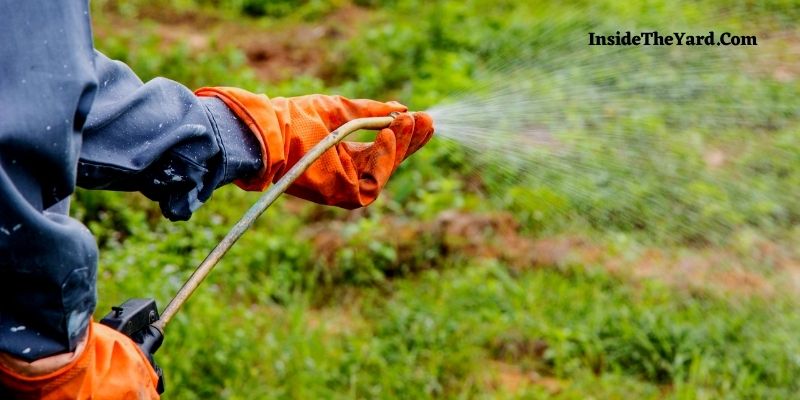 Gardeners use pre-emergent and post-emergent in early spring and late spring respectively to kill unwanted grass, weeds and other herbs in the garden. But can you mix pre-emergent with post-emergent to apply directly to the weeds?
Though both are chemical herbicides, you cannot mix them to induce fast results. Pre-emergent mainly aims at sprouts and small weeds. Once all the weeds are killed using the pre-emergent, you can apply post-emergent to maintain a weed-free garden throughout the year.
Let's break down the reasons with proper concept.
Can You Mix Pre Emergent with Post Emergent?
The most common question we get from new gardeners is "Can I mix pre-emergent with post-emergent?" Hitting the point directly, you cannot mix these two herbicides at the same time.
Before jumping directly into the debate on mixing these herbicides, let's get to know these herbicides first if you are new to this.
Pre-Emergent
Pre-emergent weed control is a commonly known chemical herbicide that permanently eliminates weeds from the garden even before they are germinated.
It mainly contains dithiopyr, pendimethalin, dimethyl tetrachloro terephthalic, proven deadly for crabgrass, creeping charlie, field bindweed, and other weeds in the garden.
Post-Emergent
Just like the pre-emergent, post-emergent weed killer is also used to kill unwanted herbs, grass, and weeds in the garden. But they should be applied once all the weeds are actively germinated and start to expand greenery. It is enriched with 2.4- D sodium salt.
Why Can't These Two Herbicides Be Mixed?
Now, let's get to our main point. For this, check out the following facts.
Different Goals
Pre-emergent is mainly applied to kill the weeds before proper germination. It creates a barrier in the growth cycle and permanently destroys the sprouts from the superficial soil layer.
Whereas the best post-emergent herbicide like Roundup ProMax primarily focuses on weed control all around the year. They are only effective on the germinating weeds. But you cannot prevent sprouts from peeking through the soil.
Different Application Time
Weeds killers like pre-emergent should be applied when the weeds are about to sprout. Wwll, as we know early spring is the perfect time to spray this chemical herbicide in the garden. Truly speaking, adding post-emergent during this period does not make any change.
But when to apply post-emergent herbicide? The best time to apply post-emergent is between March and June, in the last spring. At that time, your garden weeds must have spread 4 to 5 leaves. Just the right signal for you to know the need for herbicides!
Requirement of Watering
Another reason you can't mix both pre-emergent and post-emergent together is their difference in the water requirement. The weeds are deep in the soil during mid-February.
So, after the application of pre-emergent, you should water the whole garden for maximum results.
Contrastingly, post-emergent tends to wash away with water. So you should never water the plants after applying the herbicide.
In some exceptional cases, a mixture of pre-emergent and post-emergent can be used for keeping the commercial production of fruits and vegetables unharmed. But there are some conditions, like-
Apply on Weeds with Similar Growth Cycle
Some weeds are seen in a specific season, and some keep growing now and then. Weeds like dandelion, thistle, bindweed, speargrass, etc., grow faster than other perennial weeds.
Due to their similarity in the growth cycle, this mixture will kill all the germinating and full-grown weeds. In addition, it will also inhibit the growth of winter weeds.
But crabgrass should be aimed separately. Apart from spreading the dual mixture, you can apply Scotts Halts crabgrass and a grassy weed controller pre-emergent to halt crabgrass growth.
Limited Application
Although pre-emergent and post-emergent can be applied seasonally targeting specific species, the dual mixture can only be utilized twice a year before the soil temperature reaches 80 degree celsius in the summer.
It is best to spray your garden mixing these two herbicides once a few weeks after the winter and again in the early spring.
A Helpful Tutorial You May Need!
Frequently Asked Questions (FAQs)
Should I Mow before Applying Post-Emergent in the late spring?
Mowing is strictly prohibited after applying pre-emergent. But you can mow your garden 3-4 days before the application of the post-emergent herbicides. Do not mow the land for the next 4-5 days. So, a sufficient amount of herbicides can remain on the soil without wearing off.
What is the difference between pre-emergent and post-emergent?
The key difference is that pre-emergent should be applied before the weeds have germinated, and the post-emergent should be used once all the weeds have grown up.
Can you mix pre-emergent?
For the best outcome, you can mix pre-emergent with fertilizers, glyphosate, and other herbicides. But make sure that you only target the weeds and unwanted grass during application to prevent killing other plants.
Can you apply pre-emergent and fertilizer at the same time?
You can apply fertilizers with pre-emergent in the garden. Mix them with 50 ml of water and directly apply to the soil. But abstain from mixing contact herbicides with fertilizers as it eliminates early from the soil.
When to apply a crabgrass preventer?
Crabgrass preventer should be used for 3-4 days at a stretch before the soil temperature reaches 55 degrees Fahrenheit or 13 degrees Celsius.
Final Verdict
Pre-emergent and post-emergent differ in constitution, function, and utility. You should hurry to apply pre-emergent early in February. If it is proven effective for your soil, you will see weeds drying out in no time. Once applied, pre-emergent remains in an act for 32-35 months.
Can you mix pre-emergent with post-emergent? Firstly, you can't mix them, and secondly, you don't need to mix them. Pre-emergent alone can ensure a weed-free, crabgrass-free yard for 2 to 3 years. But if you still see some weeds all grown in the yard, apply post-emergent on them.
You Can Also Read:
Enamored with the world of golf Jack pursued a degree in Golf Course Management at THE Ohio State University. This career path allowed him to work on some of the highest profile golf courses in the country!  Due to the pandemic, Jack began Inside The Yard as a side hustle that quickly became his main hustle. Since starting the company, Jack has relocated to a homestead in Central Arkansas where he and his wife raise cattle and two little girls.