Check Our Experts Exmark Hydro Belt Diagram!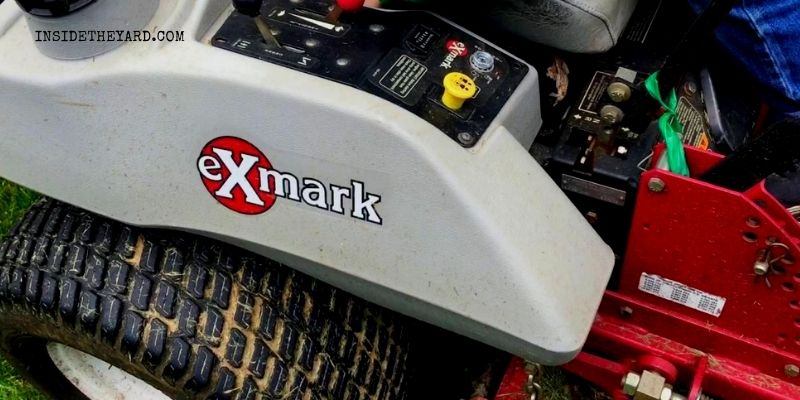 Not having any idea of what a certain part looks like, how it goes around the surrounding components can make you feel Drizzy when handling a replacement, repair, or even a simple checking up process for damage. That's what we felt while making the bobcat mower drive belt diagram and now, with the hydro belt of exmark.
That's why we'd like to provide the exmark hydro belt diagram, one of the most important lawnmower parts that basically works for keeping the drive wheel functioning.
So, let's check the diagram and talk about a few more things that anyone in doubt of having a damaged belt will need. Enjoy!
Exmark Hydro Belt Diagram- Explaining in Details
Once you locate the hydro belt you have to check the manual and find the exact location. Depending on the model and series, this could vary.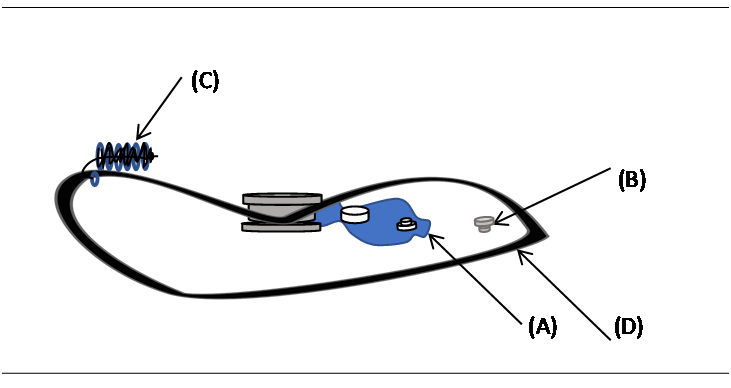 In this chart, you can easily guess the part (A) which indicates the Pump Idle part. On its right side, the (B) figure is a small Spindle Nut.
There's also the part (C) that refers to the Spring that helps it attach in place. And the, you'll see the (D) part which is basically the Hydro Belt of Exmark mower.
When The Belt Breaks This is What Happens Next
Any lawnmower that goes through constant work will at some point have its drive belt worn out. And that's pretty predictable. Because lawn mowers mostly have consistent jobs to handle. Depending on how frequently you use the mower and also the degree of usage, the damages on the belt are more or less.
Now, what exactly happens when the hydro belt breaks? Well, first of all, the mower's drive wheels won't route anymore. Then you would have the lawnmower all stranded. And it could be literally the middle of your yard.
It's for sure annoying of you were in the middle of finishing the lawn row cutting. And it just betrayed the last moment, leaving you in a cliffhanger. And the transaxle drive belt breaking can happen so randomly that, it's kind of annoying.
Now, this actually happens because we don't enough attention. Yes, the damaged belt would tell you about its condition through some symptoms. And what most lawn mower owners do is ignore the signs until they face such annoying last moment situations.
And once that happens, you have no other choice than to get the mower towed on the yard and then frustrated with the Exmark belt replacement manual tricky instructions to get it changed.
But as we already told you, this could be avoided. And for that, you need to be cautious of the signs. Something that we'll be talking about next.
Cautious Of These Signs of Damage
Sidewall Damage of the Belt. The edges of the mower belt are smooth when it's in good condition. And this should be for the entire length of the belt. If you notice that there's slightly worn, no matter how small the portion is, this just confirms a future breaking that's not going to take long enough. And so, your best bet is to get it replaces as soon as possible.
Glaze or Burn on The Sidewall. The next most common warning is on the belt edge that stays in touch with the pulleys. Can you notice some burning or glazing spots on it? There's some shininess to it. Is that the case? If yes, then don't delay an Exmark hydro belt replacement, it will surrender soon.
Cracked Belt. A very common way to tell whether you need an Exmark lazer z drive belt replacement or not. And also, for most other models' belts. You will notice there are brittles on the belt. Sometimes it could be deteriorating gradually. And the belt will face a crack at one point. Keep in mind shallow cracks are also dangerous. There's a good risk of it breaking anytime. So obviously a replacement is necessary.
This Video Will Help You Too!
Frequently Asked Question(FAQs)
What is a hydro pump belt?
This belt is in charge of transferring power. And it happens from the engine towards the transaxles. So that the drive wheels of the lawnmower can function. It's one of the most important components of the lawnmower that should be checked and replaced on time as a general mower maintenance step.
Why won't my hydrostatic transmission move?
It's very likely that the hydrostatic mower that you have will not move anymore when the drive belt goes bad. It can however happen from other underlying issues too.
The next most common reason is having an insufficient tensioner pulley. Using old hydraulic fluid can also cause this, also if it's low or hot. Sometimes the broke tensioner spring leads to the situation. Other reasons are having air in the system, released position handles, and so on.
Wrapping Up
And that was our attempt to give you a basic Exmark hydro belt diagram along with such information we feel you are looking for as well.
Now it could be still a mystery to you why you are having the lawnmower issue for which the hydro belt-related information was necessary.
And in that case, a professional lawn mower mechanic will be your best bet to get the problem solved as soon as possible.
You Can Also Read:
Enamored with the world of golf Jack pursued a degree in Golf Course Management at THE Ohio State University. This career path allowed him to work on some of the highest profile golf courses in the country!  Due to the pandemic, Jack began Inside The Yard as a side hustle that quickly became his main hustle. Since starting the company, Jack has relocated to a homestead in Central Arkansas where he and his wife raise cattle and two little girls.