How To Fix Trampled Grass & Bring Life Back to Your Yard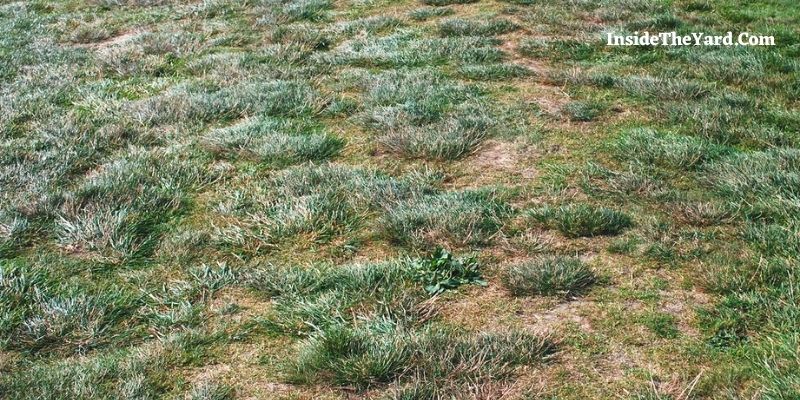 Suddenly on a sweet morning, you find your grass looks trampled? But you have no idea how to Fix trampled grass. You can use a blower to get rid of the upper dirt and then keep watering timely. However, some other alternatives are waiting inside. Have a look.
To tackle your difficulty, we'll present a step-by-step guide on how to fix them in this article.
How To Fix Trampled Grass
Determining the grass condition, you can take steps to repair them.
As you don't know how to repair trampled grass, the following tips will be effective for you.
First and foremost, use a blower; it can be tough for you if you do not have one. In that instance, you can use a rake or simply fluff up the grass. If you have a blower, this will work on a fast track.
Now, if the yard is shagging, the blowers will not pick up all of the grasses; in that case, utilize the mower to act as a vacuum; as the blades go around, it will use suction to pull the grass up. Trim it off, and if you can cut it a little lower height without going too far, it will also help. That is the next step.
Lastly, use the blower one more time just to finish things off, and that's going to be for trying to fix the yard.
If your yard is destroyed by dogs, how to fix a yard destroyed by dogs? Check out the tips below-
In a dog-damaged yard, growing grass can be next to impossible. Follow these guidelines to restore a dog-damaged lawn:
Dog urine-damaged grass can be restored using humic acid.
Regularly water your lawn to reduce the amount of urine your dog excretes, which can damage your lawn.
Teach your dogs to relieve themselves in a specific location of your yard.
Protect damaged areas by erecting barriers to keep dogs away.
Distract your dog with fun outdoor toys and other activities to keep them from misbehaving.
Use dog-friendly turf or hardscaping instead of grass.
Make a dog run for your pets so they may enjoy some exercise in the fresh air and stay healthy.
Because grass isn't designed to withstand the wear and tear of running and playing dogs, it's time to start looking into other options to create a backyard appearance you can be proud of if yours has been destroyed.
How To Protect Grass From Foot Traffic
Traffic foot can be a highly warning sign for your grass. And this happens especially when your lawn is near a commercial place or near a high traffic facing place.
Excessive foot traffic can harm your grass' roots, make it harder for nutrients to get to your lawn, and even stop it from growing altogether.
In this case, a 'no walk on grass' board can be helpful.
However, to protect your Grass from heavy foot traffic and vehicle traffic, you can use an artificial grass mat like the Sweethome Grass Rubber Mat and relax without worrying about your lawn being damaged by traffic foot.
You also have a chance to protect the people you care about while also maintaining the beauty of your lawn.
The Ground Protection Mesh from the Grass mat can be both preventative and productive. Most of these types of rubber mat grasses are built to last, whether on a commercial or residential property.
How To Fix Grass That Has Been Driven On
Oh, your lawn grass has been driven on? How to fix it then?
You can fix it in the following way:
Rake the dirt around a little to loosen it up. See if you can find the outer edge of the tire marks.
Next, remove the soil by dragging a shovel across it.
Raise the soil a couple of inches above the existing grass.
Remove the weeds.
With a shovel, cut the sod and remove any grass that has become lodged in the rut.
Now, reseed the exact spots and continu watering for the next few days. Boost the amount of grass in your yard.
Skip mowing that places for the next few days to let the grass grow.
Frequently Asked Questions (FAQs)
How long does it take for trampled grass to heal?
It could take up to a month for your trampled grass to heal. You should water the grass seed regularly and wait to mow new growth until your lawn is 3 to 4 inches high. Work on creating traffic patterns to revitalize your outdoor space while you wait.
Will grass recover from being driven on?
To re-use the previously-removed sod, simply flip it over onto the fresh soil. It's time to plant new grass if your lawn is sparse or damaged. The grass seed you choose should match what's already on your lawn. If you have a different type of grass growing in one spot, it will stand out and look odd.
How do you fix broken grass?
You can fix broken grass in the following ways: Rake out pebbles, rubbish, and weeds. Remove pebbles, dirt, weeds, and other undesired plants from the surface with a rake. Lavishly apply new lawn dirt lavish your lawn with fresh soil. Distribute lawn seeds evenly. Make sure your new lawn gets enough water.
Conclusion
Finally, we hope that you have obtained and comprehended all of the information on how to fix trampled grass that we have provided in this article.
You can repair trampled grass practically and straightforwardly. This will restore the health of your grass while also preserving the aesthetic appeal of your yard.
Following the advice provided above will solve all of your difficulties.
You Can Also Read:
If it has a motor Jason has a pretty good idea about how it works. Jason graduated in Automotive Mechanics Technology from Bishop State in 1992. After working on vehicles for 11 years he made the transition to selling tractors and lawn care vehicles. Currently, Jason writes and edits much of our content as he transitions into retirement with his lovely wife, Shelley.