Is Bermuda Grass Good For Your Lawn?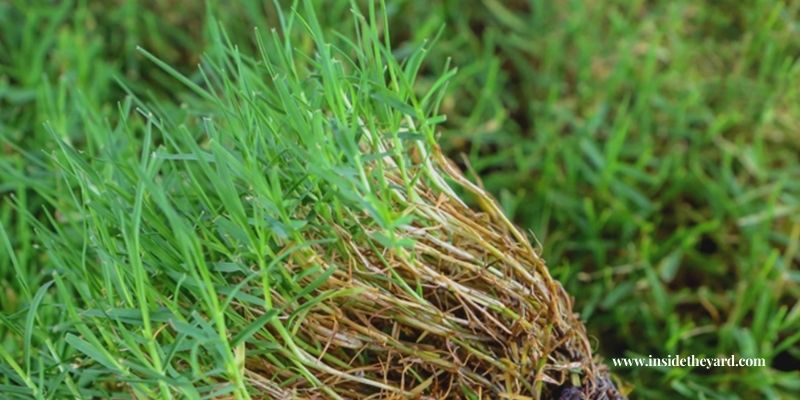 Is Bermuda grass good? To know this, you need to have some basic knowledge about the morphology of Bermuda grass. So why not give it a read to learn more?
We think Bermuda grass is good because of its heat, humidity, and drought tolerance. Many lawn owners rely on this for its exceptional features. All you have to do is aerate, water, mow and fertilize them regularly to get benefited.
If you don't have enough idea about the habitat or features of Bermuda grass, please go through this article.
Is Bermuda Grass Good?
Bermuda grasses are common in both tropical and subtropical areas worldwide. Being a warm-season grass, it needs full sun and good drainage. It can benefit your garden as it is the fastest-growing grass among other warm-season grasses making a vigorous, medium green, and dense turf. Bermuda grass is highly tolerant of disease, pests, and insects.
This grass is suitable for athletic fields, golf course areas, and golf fairways as it can endure heavy use and recuperate from danger.
The roots can go 6 inches below the surface, making an extensive root system. It provides more resilience and resistance against environmental stresses than other warm-season lawn grasses.
Is Bermuda Grass Good For Florida?
Fine-textured Bermuda grasses are grown during summer on the south golf courses and high-profile commercial and residential areas. Dense, fine texture grass covers the ground.
They produce medium to dark green turf, adapted to the soils and climates found in Florida. "Latitude 36" is a new hybrid cultivar available in Florida. Apart from this, there are more hybrid cultivars in Florida. Such as- Tiftuf, Celebration, Bimini, Northbridge, premierpro.
There are also varieties of seeds that have performed throughout Florida, such as Princess 77 and Sultan. In Florida, these are grown vegetatively from Bermuda grass seeds, sod, or plugs.
Is Bermuda Grass Good For South Florida?
Yes, Bermuda grass is suitable for south Florida. Bermuda grass grows most actively from late spring to through hot summer months. It comes back every year with a proper climate.
As Bermuda grass is more sensitive to cold temperatures, it limits its use and growth in the north. Even the growth of bermuda grass in winter is not that noticeable.
From the Atlantic across southern states into California, Bermuda grass is an excellent choice in these areas.
Among the varieties, seeded cultivars are commonly used. The newest variety in the south Florida market is 'Bimini' which is an intermediate between celebration and the hybrid cultivars.
Is Bermuda Grass Good For Shade?
No, it needs full sunlight to grow properly. Do you know how much sunlight Bermuda grass needs? The answer will be – it requires a minimum of 4 hours of daylight for proper growth and prevents growth retardation and susceptibility to disease.
The duration and intensity of sunlight significantly impact stolons, rhizomes, and leaves of Bermuda grass.
Being a warm-season grass, it will not tolerate shades for a long time. As a result, there will be a thin lawn as it will not experience photosynthesis. Fungal infections and root problems, and moss can be daily problems of the grass.
Also Read: Can You Use Atrazine on Bermuda Grass- Want to Kill Them?
If you can't manage to keep the grass in sunlight, you can switch to other varieties of grass. You can go for ryegrass, St Augustine grass, zoysia grass, etc.
Is Bermuda Grass Good For High Traffic?
A Green, heavy lawn is something that everyone desires. If you have kids or pets, the lawn is indeed a playground for them. Even for you, the lawn needs to be beautiful for a get-together, party, or barbecue.
Among the Bermuda grass varieties, the tiftuf one is ideal for high traffic. The US has divided the area into three growth zones such as- warm season, cool season, and transitional. The Bermuda grass is popular in the Deep South.
They recover quickly from damage and grow lush and soft under bare feet. This grass is well adapted and hardy in the warm season. It can quickly fill an empty spot with too many trampling feet.
Is Bermuda Grass Good For Dogs?
Yes, Bermuda grass is suitable for pets as it is tough against wear and tear. It is anchored deeply with sturdy and robust roots that allow pets to play as a great playing field.
Pets spend most of the time on the lawn playing and running here and there. Due to pee or playing on the grass, it damages a particular spot.
As the Bermuda grass has a quick growth rate and can recover the loss, we recommend you buy Bermuda grass if you have pets. It is one of the durable choices for pets because of its aggressive roots and tensile strength.
A Helpful Tutorial You May Need!
Frequently Asked Questions (FAQs)
What Is Wrong With Bermuda Grass?
Though Bermuda is well-loved grass some drawbacks are-
Is Bermuda A Pretty Grass?
Yes. This dense, green grass is also called south grass. Bermuda grass is common in pastures, golf courses, or parks because of its prettiness.
Does Bermuda Grass Spread On Its Own?
Yes, Bermuda grass spreads by its stolons and rhizomes. They enable the growth to cover a large area by themselves. They have interval nodes from which new grass plants sprout.
Which Grass Is Better, Bermuda or St. Augustine?
In my opinion, Bermuda grass is better than St. Augustine. Bermuda grass can cover a large lawn only from grass seeds within budget, whereas St. Augustine is expensive to grow as it needs fertilization, mowing, and watering.
Can I Mix Bermuda Grass With St. Augustine?
Yes, Bermuda grass mixes well, St. Augustine. It will take more time to fill the area with sods than with Bermuda grass seeds. As it's less expensive, you can easily mix them.
Conclusion
For beginners, it's a challenge to get the best products while gardening. It's not always easy to choose according to the weather, price, or quality. Bermuda grass is good as it covers the whole area without costing much. It is even suitable for pets and kids and is used in residential areas also.
In terms of grass, you may think, is Bermuda grass good? Will it be worth buying in a warm season? Things you will get to know if you go through this article.
Bermuda grass is dominant in uncultivated areas: roadsides, along rivers, or sea-coast sandy dunes. Research more before buying. Hope we are successful in removing your confusion regarding grasses.
You Can Also Read:
Often called Jason's "better half" Shelley excels with her hands in the dirt. Growing up on a homestead in North Carolina gave Shelley a love for work and cultivation. Early in her career she cultivated minds inside a first grade classroom. Organic gardening has long been her passion and the internet age has allowed her to make it a side hustle. Shelley's joy is made complete by sharing gardening tips with her friends, neighbors, and two grandsons.