Riding Mower Engine Swap: How to Swap Between Engines?
Can you swap the engine of your riding mower? Yes, you can exchange the engine of your riding mower. However, there are various factors you should to know before doing the swap.
First of all, it's essential to know whether your mower supports the engine or not.
However, today we are going to discuss almost all brands riding mower engine swap. So, if you wish to swap your mower engine, check out below.
Riding Mower Engine Swap: Which One is Compatible for Your Mower?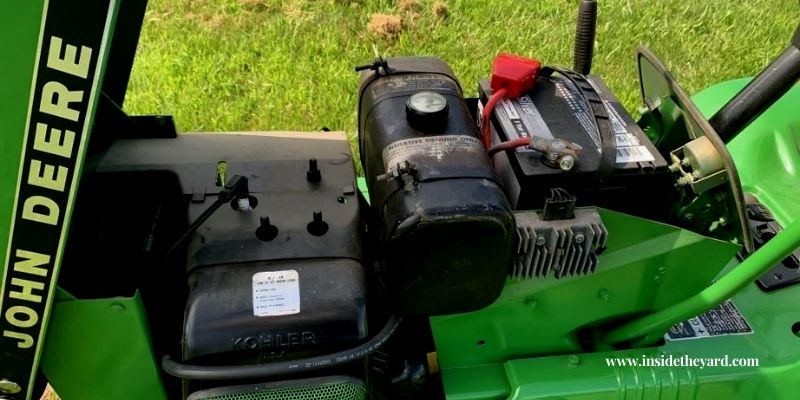 Well, here we will share ideas for different remarkable mower engine swap as follows-
Husqvarna Riding Mower Engine Swap
In the case of Husqvarna, you have quite e few options like Kohler and Kawasaki. However, you need to look out for compatibility. You have to look out for the shaft size and length for compatibility. Another essential element you need to see is if your previous engine was single or twin.
The Husqvarna riding mower engine replacement is comparatively more straightforward than the other mowers.
If the mower has an electric clutch, you need to find the optimal engine. Otherwise, the battery in the engine won't get properly charged.
Furthermore, there are two other components you need to look out for carefully. Inspect the choke and the muffler.
Some engine has mufflers that are designed to fit in tight spaces. On the contrary, a choke is a type of additional cable. Knowing these factors can make replacing engine on riding mower effortless.
From various engines, you can check out the Kawasaki or the Honda. Meanwhile, you can also use the Kohler engine but with minor adjustments. The machines from the Husqvarna manufacturer itself aren't bad either.
Craftsman Riding Mower Engine Swap
Typically the Craftsman riding mower engine is usually a Kohler engine. Prolonged usage may cost rust on the engine's body, so you may want a better swap.
Firstly make sure that the engine has the appropriate fittings because not all engines may fit the Craftsman riding mower.
Make sure it's compatible just with the Kohler engine. Moreover, other brand engines may have different wirings. The throttle may clasp up a little. We recommend you be careful and check the engine thoroughly before purchasing. At times you may need to make drills to attach some extra bolts.
Also Read: Liquid Cooled Vs Air Cooled Engine Mower: Which Mower Is Better?
Newer models of Craftsman are easier to handle when it comes to interchanging the Kohler engine. So, you won't have to wonder how to swap lawn mower engine no longer if you follow the steps above correctly.
We recommend you to go for Honda or Husqvarna engines as the best swap option to Craftsman riding mower engine. They are better as the wirings aren't that complicated to deal with.
Some of the craftsman mowers come with a Kohler, while others with a Briggs. So you have to be careful about the compatibility.
Snapper Riding Mower Engine Swap
Sometimes you may have to change the engine of your mower. While for a snapper riding mower, it's not complicated.
The snapper riding mower comes with a Briggs engine. It's an excellent quality engine. But using it over time may reduce its efficiency. So, if you are looking for a swap, you can do it with various other engines.
Many people have a common question about whether you can do a Briggs to Kawasaki engine swap. Yes, you can exchange the Briggs engine with a Kawasaki one.
Kawasaki is a good quality engine that can boost the mower's performance. However, remember to check the bolt adjustment and shaft size. Depending on the engine you will get for your lawnmower, you may need to drill.
For the snapper mower, you will find various engine kits that have all the essential components you need to do the swap.
Yet, you need to match the gear model and the mower you are using, so you have to be careful about that.
Bad Boy Riding Mower Engine Swap
The bad boy mower is renowned for its residential usage. Depending on the model, it usually comes with a Kawasaki or the Kohler.
The bad boy mower has flexibility when it comes to replacing the engines. So, if you wish to do the swap, you can do it without any complications.
As always, you need to look out for the correct adjustment settings. Look out for the bolt adjustment; otherwise, you might need additional drilling.
Furthermore, make sure the shaft size isn't over the length. Else you will notice that the engine won't fit inside perfectly.
Sometimes some mufflers make it easy to work in tight spaces. However, don't worry about that as the bad boy mower is quite spacious.
We recommend you to go for Honda or Kawasaki engines if you are willing for a swap.
There are, of course, other brands, but these two are the most compatible. It will work really well with the bad boy mower.
So for a bad boy riding lawn mower engine swap, you can also look for Kohler engine replacement kits.
This Video Will Help You Too!
Frequently Asked Questions (FAQs)
Are riding lawn mower engines interchangeable?
Yes, the riding lawn mower engines are interchangeable. Primarily due to the industry's standard, most mower engines can be changed. However, you have to get the correct engine for the respective mower. Getting the incompatible engine will cause throttling issues and stick out of the bonnet.
Can I put a different engine on my lawn mower?
Yes, you can put a different engine in your lawnmower. Yet, you need to ensure its compatibility. The engine you will exchange with needs to be compatible with your current mower. If it fits, you can smoothly operate your mower with the new engine.
Can I upgrade my riding mower engine?
Yes, you can upgrade your riding mower. But there are some factors in the upgrading. In terms of speed, you won't see a significant difference. However, you can see better reliability if you get a good quality engine. So, the only upgrade you will get is in getting better reliability.
Conclusion
While swapping the engine in a lawnmower, you need to know about various elements. We included all the essential factors you need to know in the above. Keep in mind that changing the engine only affects the reliability factor. In case of speed, you have to adjust the pulley system.
In the case of various mowers, the riding mower engine swap process is easy. But swapping on older models is comparatively more complicated. But if you are using newer models of lawnmowers, then your swap will be smooth. As for the industrial standard, you can easily change the engine in the lawnmower.
You Can Also Read:
Enamored with the world of golf Jack pursued a degree in Golf Course Management at THE Ohio State University. This career path allowed him to work on some of the highest profile golf courses in the country!  Due to the pandemic, Jack began Inside The Yard as a side hustle that quickly became his main hustle. Since starting the company, Jack has relocated to a homestead in Central Arkansas where he and his wife raise cattle and two little girls.