How to Bid Laying Sod Smartly Like a Pro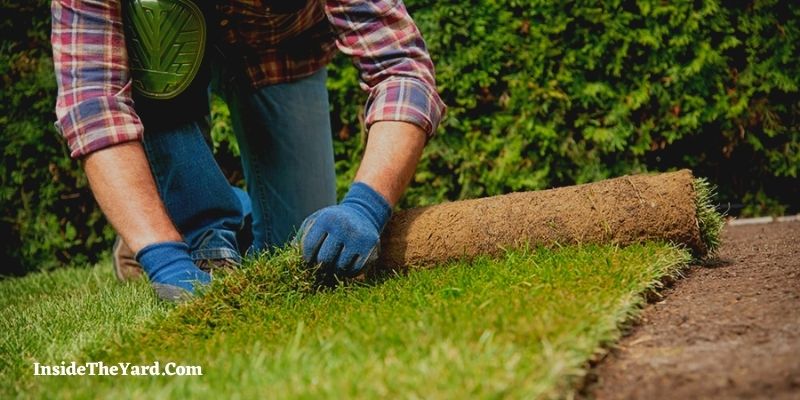 Boom! Instant lawn! No weeds. Sharp-looking, nice clean edges indicate the sod instead of natural grasses. When you think of Installing the Sod on another lawn, you can't beat it for instant gratification. Then how to bid laying sod is a common question that kills you inside.
However, for sod, you need to charge 200-300 per pallet, plus whatever the sod costs. A pallet of sod should take you roughly an hour to lay. Fixing leaks may increase the charge as well. However, it's good to have a minimum.
If you're a total novice on this matter, this article will help you in the long run. So, without any more ado, let's dive into the deep.
How To Bid Laying Sod For Cost Per Acres
The cost of laying sod depends on several factors, like the yard size, price of sods, and labor cost as well.
And the best idea is to bid your gig on an hourly basis because you never know how messed up your customer lawn is and what a year it may take on earth to finish.
So, if you want to bid on your client's sod installation work, take an overview from the chart below to get an idea.
Sod Estimating Costs:
| | |
| --- | --- |
| Hourly rate Of Sode | $37.50 to $77.50 |
| Sod Cost for per square foot | $0.87-$1.76 |
| 1/5per square of sod cost with labor | $6,623-$13,681 |
| An average range for 1/5acre of sod | $2813-$7603 |
Due to the high rate, the charge for laying sod may be impossible for some customers to pay. Don't worry. You can skip the professional cost and only charge the sod cost and labor fee from your customer. In this case, the increasing rate will be minimized a little, and you can offer the customer a budget-friendly package.
Sod Laying Charge Based on Different Factors
If the lawn you'll work on, has a leak in the sprinkler system and the yard is low towards the sidewalk, you want there to bring in the soil and the yard's grade, even with the sidewalk.
Furthermore, it's obvious to put sod over the new soil and the part dug up to solve the sprinkler leak. In that case, you have to figure right at 3-yards of the earth with 1 pallet of sod, plus you have to charge the cost of fixing the sprinkler leak also.
Again, the matter also relies on how you would bid fixing sprinkler leaks. The issues will charge around $60 per leak with materials. You may now think, Is this standard? Then the answer is No.
Because hunting down and repairing a leak may take around 5 minutes or 5 hours. You need to agree with the hourly rate and materials with $70-100 at minimum charge.
You may ask now, Can laying sod be higher than existing lawn best practice? Then the answer is yes because you won't be able to grow or make a green playground for commercial purposes. Laying sod is the heart of commercial acts and practices.
Tips to Make A Way to Impress/Find Customers Fast
As a service provider, it's our duty to satisfy the customer's demands and move through what they want.
If you really want to impress the customer, your services will talk for you. There are other things you have to consider with this. As though,
Work For A Company
Sod installation is getting more and more popular day by day. We have recently mentioned that they're usually used for commercial purposes. So, if you are working for a company or any online sales service holder, then it's easy for you to get the customers.
Meanwhile, if the customer is satisfied with your work, there's a high chance to get feedback from him again.
Be An Expert To Choose The Grass For Application
It's a common norm for humans to be impressed by their expertise. So, how tactfully you'll convince the customer will make a way to attain the work. As a sod installer, you need to excel in choosing grass for the area in which the client proposed to you.
As an example, blue fescue is good to sod for lawn, commercial and business landscapes. Whereas Bermuda, zoysia is popular to plant for golf courses and athletic fields. So you can't use the blue fescue on commercial issues, even if you don't have any option. A piece of proper knowledge about this will help you find out where and which soil is suitable to install the sod. This will also be very helpful to convince your client in the long run.
Increase The Customer Reliability Through Making Soil
Making soil means how the soil is adequately prepared before installation. Leaving the soil unprepared or juggling are the first reasons to lose customer satisfaction.
In that case, make sure you've cleaned all the debris, weeds, rocks and existing vegetation also.
Convince Them Proposing the Right Price
It needs not to mention that you're already an expert in these affairs. If not, then try to convince them the price you demand is correct. Only that way, you can be able to earn profit without any hassle. Make them realize what procedure you have maintained after agreeing on the contracts.
How To Bid Sod Installation Fruitfully
Follow the following steps also to well-furnish your installation procedures
Soil Testing
Measure the Place with A Tap
Clean the Weeds with Power Tool
Apply Sufficient Fertilizer If Needed
Choose the Right Quality
Make the Soils Raw or Muddy
Cut Out the Sods in Pieces
Keep Rolls in The Sods
Spread the Sods Carefully
Investigate Their Conditions & Give Water Regularly
A Helpful Tutorial You May Need!
Frequently Asked Questions (FAQs)
How much should I charge to install sod?
Sod usually charges from you $0.30-$0.83 per square foot. It may vary if you take services from any professional. The fee then costs you $0.57-$0.93 without materials and labor. Otherwise, you'll have to pay $0.87-$0.93 per square.
How do you estimate sod?
To estimate the sod, you need to calculate the length and width of the land in feet. Then dividing the number by nine will give you the adequate requirements of sod.
Can you lay sod over existing grass?
No, it's unnecessary to lay them at the top of the grasses. Most of them will be damaged for lack of robust root systems.
How much is a Pallet of Sod?
The average price range of a pallet of sod is around $300/$0.67 per square foot. For 450 square feet, the price may cost you $150-$450.
What size is a piece of sod?
A piece of sod is 16" inches in length and 24" inches in width. Overall, it is 2.75 in square feet.
Is sod worth the money?
Some reasons will justify whether they are worth the money or not. Although it is expensive enough, you have to pay someone else for time and resources to grow the grasses on your lawn. If money isn't a big deal for you, then sod might be a better choice, worth the money.
Conclusion
To sum up the conversation on how to bid laying sod, we advise you to give the best effort towards the work. Hence, soil erosion, extreme heats, and expensiveness are the regular causes that forbid someone from making any greenhouse or garden.
This is a chance to encourage anyone to install the sods inside their houses and any immediate issues.
Try to charge within $50-$60 from your client, as It's easy to convince on the first attempt. Or, you can seduce them on your own by chatting or professionally marketing through an agency. Hopefully, you'll meet your goal.
You Can Also Read:
Enamored with the world of golf Jack pursued a degree in Golf Course Management at THE Ohio State University. This career path allowed him to work on some of the highest profile golf courses in the country!  Due to the pandemic, Jack began Inside The Yard as a side hustle that quickly became his main hustle. Since starting the company, Jack has relocated to a homestead in Central Arkansas where he and his wife raise cattle and two little girls.