Is It Illegal To Not Mow Your Lawn- Do You Know the Law?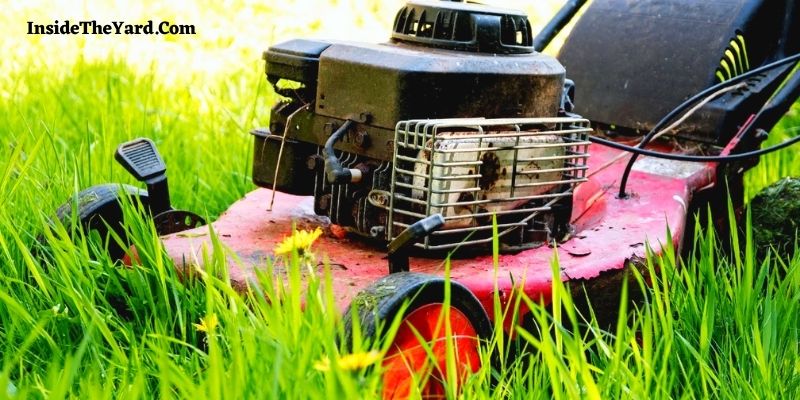 Is it illegal to not mow your lawn? Directly saying, it is not illegal but you can be fined for not mowing your lawn for a long time if this goes to an extreme level of your lousiness.
This thing is a MUST KNOW for every home or property owner. As it includes some critical and severe consequences, there is no substitute for knowing the lawn mowing laws well and maintaining them correctly. A lawn itself is a hassle to take care of, and with all the law affairs related to this, it can only worsen the situation.
So if you don't want to end up having law accusations and receiving penalizations for not mowing your lawn, then this article is right for you. Read till the end to know more, and it will help you get extra cautious about the risks and dangers of your lawn.
Is It Illegal To Not Mow Your Lawn
Yes, it is. According to the District regulations (12 – G DCMR, Section 302 Exterior property areas), property owners are prohibited from allowing weeds and grass to grow more than 8 inches on their properties.
Violating this law could result in a city fine for not cutting grass. The amount could be about $500 or more. If you are physically healthy and financially stable, then this law is mandatory for you.
Is There Any Law On Mowing Your Lawn
It is an often-asked question, and another question we get is, do you legally have to mow your lawn? The answer is yes.
The local ordinances or homeowner association covenants may require you to mow your property within a deadline or according to their rules and regulations.
You may have thought about a bunch of questions regarding the lawn mowing laws. As frightening as it seems, getting tensed about not knowing correctly about the law is very typical.
However, different city ordinance comes with different ways of ensuring the law is fulfilled. In some cities, the gov people also keep a tax lein on the lawn to ensure the mowing.
If the lawn mowing law is violated, you may face several punishments. For example, you may be fined. Sometimes in critical cases, you may face being foreclosed on, or you might even have to go to jail.
What Happens If You Don't Mow Your Lawn
If you don't mow your lawn for a long time, there is a good chance you will face some troubles.
First off, an unmowed lawn will cause the grass to go seed. This will eventually make them look like weeds rather than grass. And this could lead to ruining the curb appeal or the attractiveness of your lawn.
And an unmowed lawn brings mosquitos, the growth of insects, and diseases, as well.
Plus, not to mention how you will be at risk for complaints as a homeowner due to having excessively tall grass on your lawn.
Why Is Mowing The Lawn Important
Mowing the lawn is essential for various reasons.
First, you may face legal action from your neighbors or local ordinances for not mowing your lawn. This could easily cause you to get fined 1000$ to 10000$.
And other than this, not mowing your lawn will cause more weeds, pests, and even disease. Your lawn will be in terrible shape with all that excessive tall grass, and because of lack of nutrition, the health of the lawn will not be so great either.
So, What Happens If The Lawn Is Not Mowed?
If the lawn is not mowed, you will most likely get fines of at least 500$ to 1000$ or more. And this will be increasing on a daily basis until you get to it.
Also, your yard will be filled with weeds, excessive tall grass, pests, etc. All of these will only lead to a messy and displeasing lawn with extra penalizations of fines for violating the laws on mowing your lawn.
Is It Bad To Not Mow Lawn?
It is bad not to mow the lawn. Because mowing the lawn keeps the yard clean and attractive. It also keeps the weed out and improves the health of the grass and soil. And when you stop mowing it, the lawn starts getting grubby, and there is a chance of getting legal action from the authorities.
Can You Get Fined For Not Mowing?
Yes. You can get fined for not mowing. Because it goes against the basic regulations of property, according to the law, you can not allow your grass or weeds to grow more than 8 inches on your property. And failing to abide by this rule will cause you a large number of fines and other punishments.
This Video Will Help You Too!
Final Verdict
Mowing your lawn is not an easy task to do. It may feel a bit burdening, and to be honest, some of us are too lazy to mow our lawn.
But this act could be pretty damaging if often neglected. Not trimming your lawn within the time limit given by authority could cause potential damage to your finances and other belongings.
So, being cautious about the law regarding mowing the lawn will not only save you from hefty fines or punishments but will also level up the curb appeal of your lawn. In this article, is it illegal to not mow your lawn,
We tried to include all the factors you need to know about lawn mowing laws. Hopefully, this will be helpful to you.
You Can Also Read:
Enamored with the world of golf Jack pursued a degree in Golf Course Management at THE Ohio State University. This career path allowed him to work on some of the highest profile golf courses in the country!  Due to the pandemic, Jack began Inside The Yard as a side hustle that quickly became his main hustle. Since starting the company, Jack has relocated to a homestead in Central Arkansas where he and his wife raise cattle and two little girls.