How to Build Fence Next to Neighbors Fence- Know All the Necessary Steps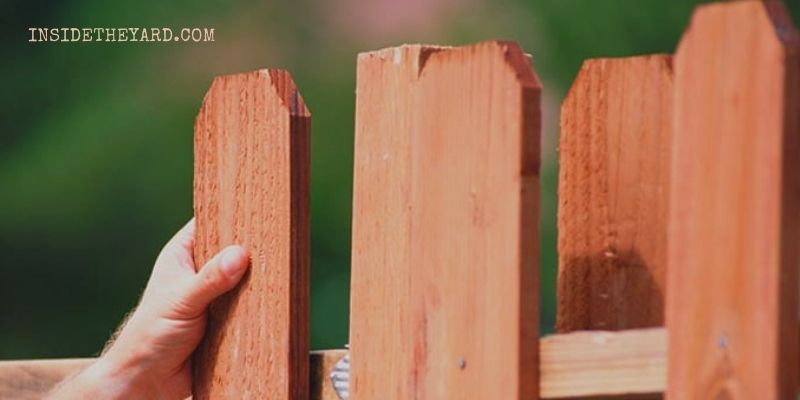 It's always dishonorable to take benefits of a neighbor's fence as part of your own. Tough its rugged to build fence next to neighbors fence but still, it's not impossible.
Through this whole article, we'll try to clear your doubt by providing relevant suggestions such as informing neighbors, taking authorized permission, measuring property lines, and other necessary things.
In addition, we'll also discuss the right fence and how to choose them, what should be the appropriate height of the fence, and the law against the security fence.
Must Know Things before You Build Fence Next to Neighbors Fence
Know the fence regulation
Get the permission
Discuss the Plan with Your Neighbors
Call an expert (if needed)
Let's discuss the points briefly and know how easily it can be done.
Know the Fence Regulation
There're always some regulations for building a fence depending on the country, city, or even province. You'll surely find some law wherever you live. It's essential to be aware of those regulations before starting to build fences next to neighbors.
In this regulation, your fence plan must be approved by the local authority.
Besides, you also must know which fence style is permitted to follow and which aren't allowed.
In addition, be aware of the municipal rules regarding putting a fence in front of another fence. Particularly the measurement of how much space should be left.
Get the Permission
Not everywhere, but in most places, you need to get permission to build a security fence. Without approval by the government authority, you're not allowed to make your fence even on your property.
Therefore, you've to submit a proper fence plan by obeying all the provincial regulations to get permission. Additionally, you need to submit written consent from your neighbor if they're also the shareholder of the space.
Building a fence without legal permission might create trouble in the future. That's why consent is more important than other points.
Discuss the Plan with Your Neighbors
Frankly, this isn't mandatory, but still very necessary to talk to your neighbor regarding the fence plan. You wouldn't believe these things can solve half of your problem.
First, resolve issues with your neighbor if there was any bad history. Know what they like or don't like. Discuss how you guys are going to deal with the gap between the fence and all.
Remember, bad relations with the neighbor always make your work troublesome.
Call an Expert (if needed)
Sometimes when we move into a new city, we barely know the rules and regulations of building fences next to neighbors. If you find it hard to know all these rules, you can hire an expert.
By hiring an expert, you can avoid most of the technical problems. In addition, you'll get a proper guideline for making your fences.
How to Build Fence Next to Neighbors Fence
Here are some relevant steps that can make your fence building job uncomplicated.
Make your plan
Check Property Line/Boundaries
Pick your fence type
Finish Work As Soon As Possible
Let's discuss the steps compactly
Make Your Plan
Without an appropriate plan, you can't solve this fence issue easily. You need to prepare your budget (meaning how much you're able to spend on the fence) while you've to set a time limit. Otherwise, your neighbor won't consider the construction torment for so long.
Make sure you've managed the legal permit in this phase. Besides, try to finish all sorts of paperwork and technical tasks.
Check Property Line/Boundaries
It's important to have proper knowledge about your property line and boundaries. Most people start building the fence on the exact property line; that's a big mistake. You always must leave some space from the line area following the province rule.
How much space should you leave from the property area? It depends on the city law. But in most areas, the forgo space should be 1 to 2 feet at least. Anyway, find your property line and measure the cut-off space.
Make sure your property line and the fence building area is not contradictory with your neighbor's property. If your fence connecting to neighbors fence in any way. That'd be considered as unlawful.
Pick Your Fence Type
Since your plan is ready and you're already aware that you're in your property line, it's time to pick the fence type. There're multiple types of fences available, and you've to choose one that is not contradictory to the government regulation.
Does your neighbor have a chain-link fence? Wood picket fence, simple vinyl privacy fence, luxury wooden fence any of them can be appropriate as privacy fence next to neighbor's chain link.
You can use both privacy and non-privacy fences. But recently, many countries implemented some rules against privacy fences to prevent violent work. Be aware of that.
Finish Work As Soon As Possible
As you're living in a society, you've to be very responsible. Don't let your fence construction take longer than average. Make a deadline for the work and inform your neighbor about this.
Suppose you do this for a long time without informing anyone. They might interrupt your work with provincial laws. Look after the work, and make sure nobody is suffering for you.
A Helpful Tutorial You May Need!
Frequently Asked Questions (FAQs)
Can I build a fence next to my neighbor's fence?
Yes, you can. Since you're in your property line and cut off ruled space from the boundaries, but before building the fence next to the neighbor, talk to them first.
How close to my neighbor can I build a fence?
There're specific regulations in your country/city. Try to know that. Some provinces in the USA declare the gap should be at least 6 feet between two fences.
Should I tell neighbors about a fence?
It's not mandatory if you're on your property line, but it's great to talk to your neighbor to avoid inconvenience.
Conclusion
After reading this article hope all your confusion should be gone regarding how to build fence next to neighbors fence and what to do beforehand.
To make this process trouble-free, we've discussed the two most important issues: what to consider before building a fence and how to do the whole process step by step. Hope it'll be helpful.
You Can Also Read:
Enamored with the world of golf Jack pursued a degree in Golf Course Management at THE Ohio State University. This career path allowed him to work on some of the highest profile golf courses in the country!  Due to the pandemic, Jack began Inside The Yard as a side hustle that quickly became his main hustle. Since starting the company, Jack has relocated to a homestead in Central Arkansas where he and his wife raise cattle and two little girls.